We end episode 8 of Shooting Stars with Han-byeol apparently heading towards Tae-sung's location.
Tae-sung seem to have prepared a gift for her as the episode ends with the pair staring (possibly at each other).
Here's a brief preview of episode 9 of Shooting Stars (Korean Drama).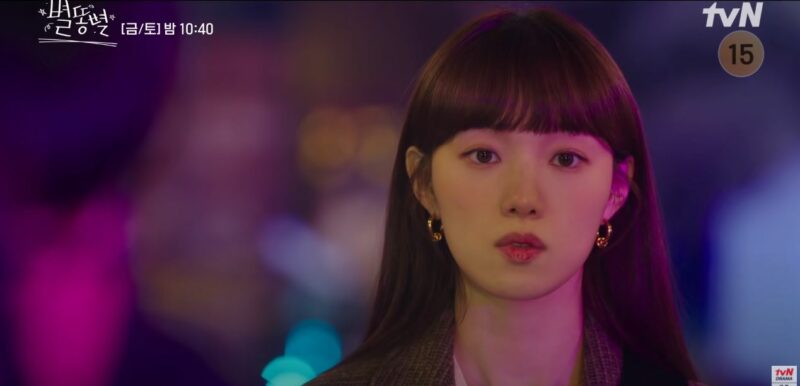 Episode 9 preview
You can watch the preview to episode 9 using the YouTube embed below.
In the preview, we see Han-byeol sitting at the playground, probably confused with having confessions from two different men. We also hear her saying she has a first-love she couldn't tell anybody about, as she stares at Tae-sung's advert, asking how can she have feelings for an actor.
We then see her meeting up with Lawyer Do in the next scene at the restaurant as he invited her earlier, possibly to give him a chance.
In another scene, we also see Tae-sung at the cinema, looking to see if Han-byeol shows up.
During a photoshoot, Tae-sung is asked to make a facial expression that shows how he looks at his lover, and he stares at Han-byeol who watches from afar.
We also hear Tae-sung asking Han-byeol whether she really doesn't want to see him again as he waits outside her place. Han-byeol then asks if he likes her for real and he assures her that he really does.
---
Related posts:
Netflix's The Silent Sea Ending Recap And Explanation
10 Highly Anticipated Korean Dramas Coming In 2022