Episode 15 of Shooting Stars has just been released and we're only left with the final episode in a matter of hours.
Most of the episode was quite lighthearted, with an emphasis on the relationship of the new couples.
Here's a preview of episode 16 (finale) of Shooting Stars.
Episode 16 (final) preview
You can watch the preview of episode 16 using the YouTube embed below.
At the start of the preview, Tae-sung asks if they have to part again (referring to Han-byeol). An article may have been released involving Tae-sung and a rumored girlfriend.
Han-byeol then says it's not easy to be the girlfriend of a top star. Tae-sung then secretly holds Han-byeol's hand while they were standing behind the crowd.
They also seem to have gone to Jeju for a holiday but have to keep hiding whenever they see someone near. Most of the preview seems to be Han-byeol hiding from reporters.
We also hear someone saying that the rumor is that Tae-sung went to Jeju for a honeymoon.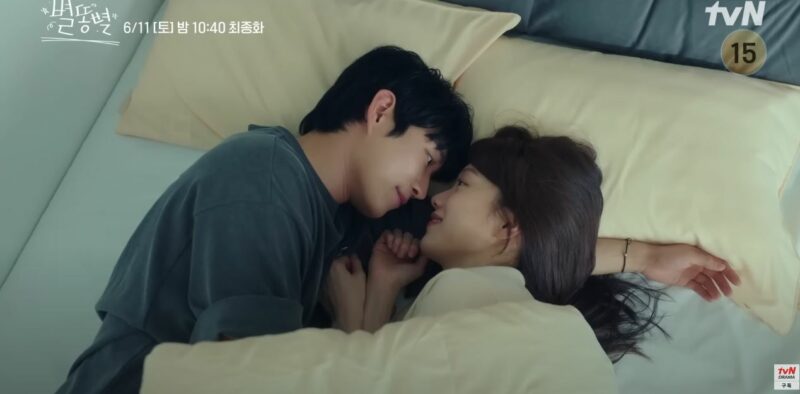 At the end of the preview, Tae-sung asks if they should make their relationship public.
---
Related articles:
Kiss Sixth Sense (Korean Drama): Episode 7 Preview
Eve (Korean Drama): Episode 5 Preview And Release Date