In episode 10 of Shooting Stars, we finally learn the identity behind the wealthy woman who pretended to be Tae-sung's nanny.
The episode also ended with Kang Min-kyu at Yun-u's grave, hoping to get revenge on Tae-sung.
Here's a preview of episode 11 of Shooting Stars (Korean Drama).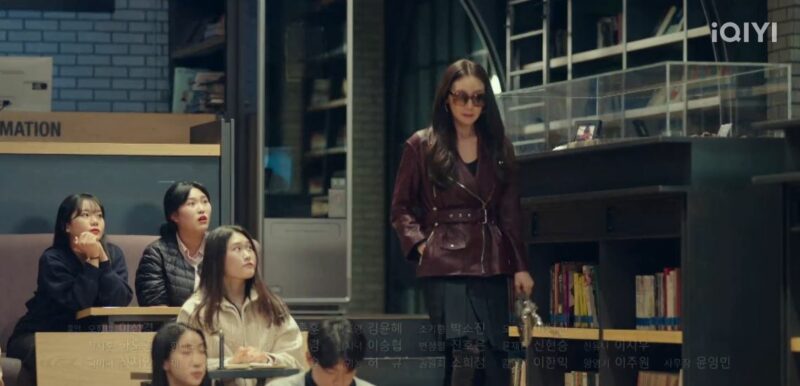 Episode 11 preview
You can watch the preview to episode 11 of Shooting Stars using the YouTube embed below.
In the preview, we see Eun Si-woo attending a talk or a conference where Tae-sung is, with someone asking what's her real reason for coming back to South Korea.
We then see Tae-sung showing Yu-seong a message from someone, showing a blurred ID badge from Starforce Entertainment, suggesting the anti-fan is working with them. Tae-sung also asks Lawyer Do if he has the Starforce ID as well, with the latter showing it to him.
In the next scene, the paparazzi swarms Tae-sung in front of his condo possibly over some controversy. We also see that an article has been leaked showing a picture of Tae-sung hugging his mother Si-woo, which might have fueled that.
In the office, Yu-seong confronted Min-kyu (possibly the anti-fan) who used to work for Tae-sung as his assistant.
Towards the end of the preview, Han-byeol meets up with the fake nanny Myeong-hui and the latter told her they'll break up anyway so enjoy it while it lasts.
---
Related posts:
Shooting Stars (Korean Drama): Episode 10 Preview
Shooting Stars (Korean Drama): Episode 9 Preview