Tae-sung and Han-byeol finally enters into a relationship in episode 9 of Shooting Stars, which was the highlight of the episode.
Eun Si-woo who is Tae-sung's mother also discovered that the nanny in his house was the same woman from the luxury store.
Here's a preview of episode 10 of Shooting Stars (Korean Drama).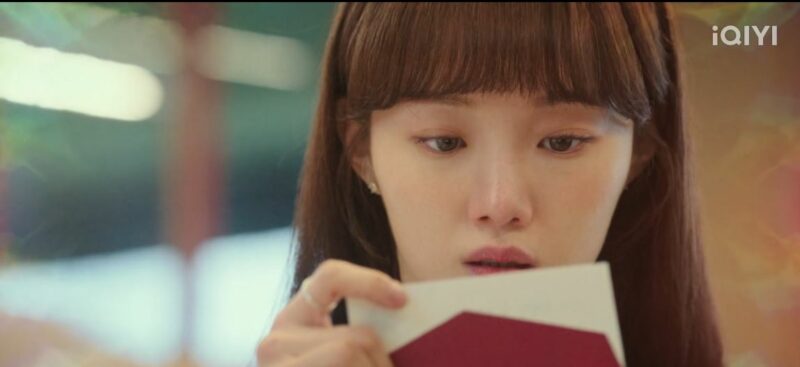 Episode 10 preview
You can watch the preview for episode 10 of Shooting Stars with the YouTube embed below.
In the preview to episode 10, we hear more on the nanny, that she's not who she actually is. Yu-seong is also seen teasing Han-byeol, most likely on her new relationship with Tae-sung.
We also see the same necklace that Tae-sung gave to Han-byeol, except it's probably by someone else, as we hear a woman saying "he won't accept this special gift". It could be his mother or someone else.
In another scene, we see an Instagram post by a woman that looks like the nanny, wearing a similar necklace.
Yu-seong and the rest went looking for more information on the nanny as she's suspicious.
In the next scene, Ho-young is seen telling Yu-seong not to stroke her head again. We also see Si-woo asking about Han-byeol.
At the end of the preview, it seems as though Tae-sung finally realizes who the nanny is, and we also see Han-byeol opening a mysterious red envelope.
---
Related posts:
Shooting Stars (Korean Drama): Episode 9 Preview
10 Highly Anticipated Korean Dramas Coming In 2022