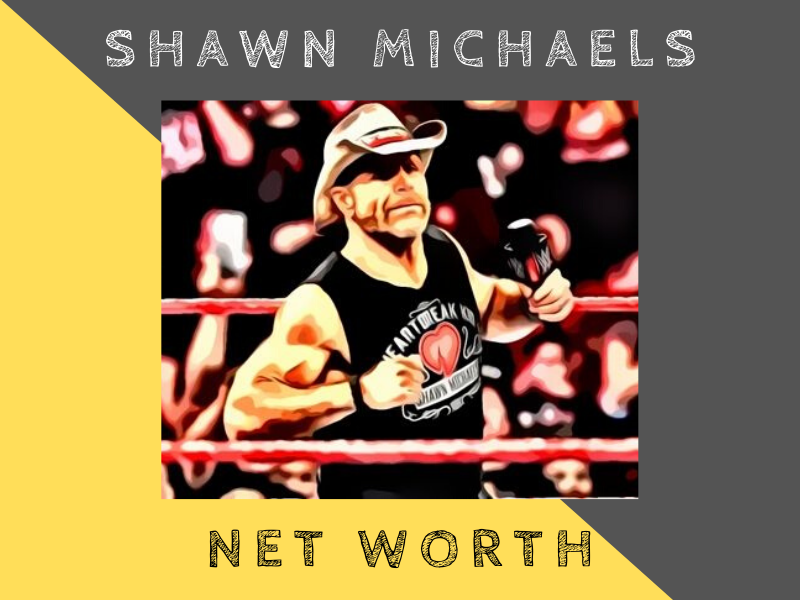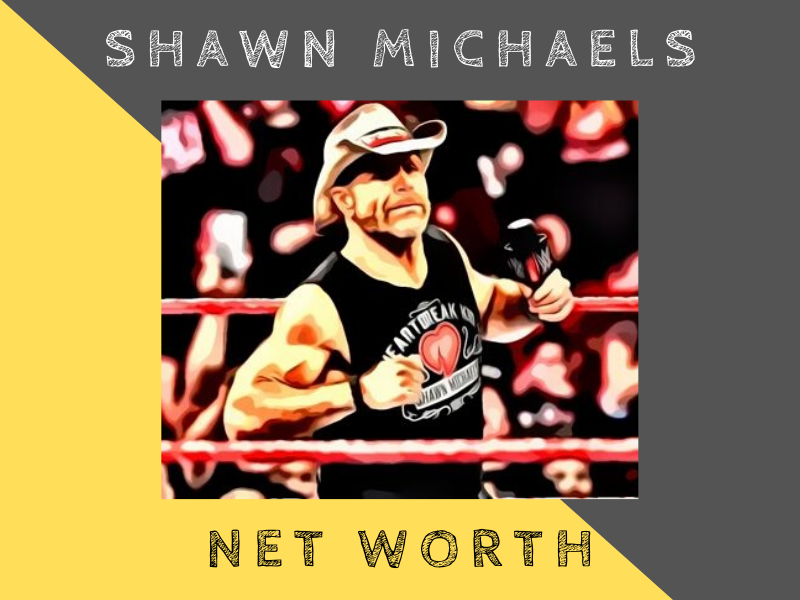 Overview
Shawn Michaels is one of the greatest wrestlers in the WWE and was known for being the leader of D-Generation X but has since retired. He has also involved himself with acting and television during his career.
As of 2020, Shawn Michaels has an estimated net worth of $17 million.
---
Shawn Michael Net Worth
| | |
| --- | --- |
| NET WORTH: | $17 MILLION |
| AGE: | 55 |
| DATE OF BIRTH: | 22 JULY 1965 |
| NATIONALITY: | AMERICAN |
| PROFESSION: | EX-WRESTLER, ACTOR, TV HOST |
| SOURCE OF WEALTH: | WRESTLING, ACTING, TELEVISION |
---
Early Life
Shawn's full name Michael Shawn Hickenbottom and he was born in Chandler, Arizona on the 22nd of July 1965. He has three other siblings.
Shawn was raised in a military family and he spent his early years in England, but later grew up in Texas. He moved around a lot as his father was a military man.
Since the age of 12, he already wanted to become a pro wrestler. In high school, Shawn was the linebacker of his football team and eventually became the team's captain.
After leaving school, he went to Southwest Texas State University but later chose not to proceed with college. His pro wrestling career then began.
---
Career
Initially, Shawn trained with Mexican pro wrestler Jose Lothario. He adopted the name Shawn Michaels during the time. He then debuted with the National Wrestling Alliance (NWA) with his new stage name.
In 1985, he joined the World Class Championship Wrestling (WCCW), under NWA territory in Dallas. Not long after, he then went to the NWA territory in Kansas City. There, he won the NWA Central States Tag Team Championship.
In the same year, Shawn wrestled for the Texas All-Star Wrestling (TASW) and won the TASW Tag team Championship with his partner Paul Diamond.
From 1986 to 1987, Shawn debuted at the American Wrestling Association (AWA). He joined The Midnight Rockers and won the AWA World Tag team Championship.
In 1987, he joined WWF for only 2 weeks, as The Midnight Rockers were fired for a bar incident. He returned to AWA for the time being.
Joining WWF / WWE
In 1988, he re-joined WWF / WWE. He joined as a group and Vince McMahon renamed the group to just "The Rockers". Since then, he has headlined pay-per-view events for many years.
The group split in 1991 during an incident and Shawn Michaels went solo for some time. In 1992, he was nicknamed The Heartbreak Kid. His persona was a cocky villain.
In 1995, he formed a backstage group named The Kliq. Shawn was a victim of an assault during the year and suffered injuries. They had to play him out by pretending he had a concussion during a match.
He came back in 1996 and won the Royal Rumble match plus the WWF World Heavyweight Championship. Not too long after, he then formed D-Generation X with Triple-H, Chyna and Rick Rude. That was before the expansion to other members.
From then till now, Shawn Michaels has had an illustrious wrestling career. He is a two-time WWE Hall of Fame recipient, and has won so many championships including the WWF Grand Slam Championship and is the fourth Triple Crown Champion.
Apart from wrestling, Shawn also had involvement in television and films. He even appeared in the original Baywatch for one episode. He also hosted his own show, Shawn Michaels' MacMillan River Adventures.
Shawn has also written an autobiography in 2015, titled Wrestling For My Life: The Legend, the Reality, and the Faith of a WWE Superstar.
---
Highlights
Here are some of the highlights of Shawn's career.
He has been featured in Pro Wrestling Illustrated (PWI) magazine so many times, including for Match of the Year, Most Inspirational Wrestler of the Decade and Feud of the Decade.
Shawn has won the WWF World Heavyweight Championship three times, the WWF Intercontinental Championship three times and the World Heavyweight Championship once, among others.
He is widely considered to be one of the best wrestlers in history.
---
Interesting Facts about Shawn Michaels
Shawn is ambidextrous, meaning he couldn't differentiate between left and right as easily as most people could.
He once posed for a layout in Playgirl magazine.
Shawn was born Catholic but later became non-denominational Christian after meeting his wife.
In the past, Shawn had been suicidal and psychological intervention was required.
He was once in a tag team group called Two Dudes with Attitudes with Kevin Nash.
---
What contributed to Shawn's net worth
Shawn Michael's net worth is mostly attributed to his success in the ring, especially during the WWF / WWE part of his career. As a WWE superstar, he naturally would be featured in the wrestling games released by WWE.
Although he has published his own autobiography and appeared on television, they're unlikely to be the bulk of his net worth.
As of 2020, he is estimated to be worth $17 million.
Source: Wikipedia, Celebrity Net Worth
---
Other Celebs: