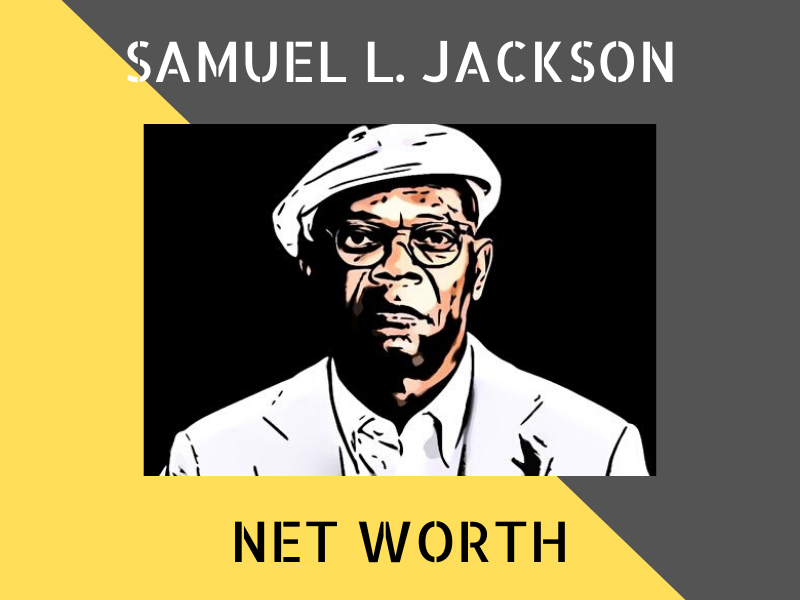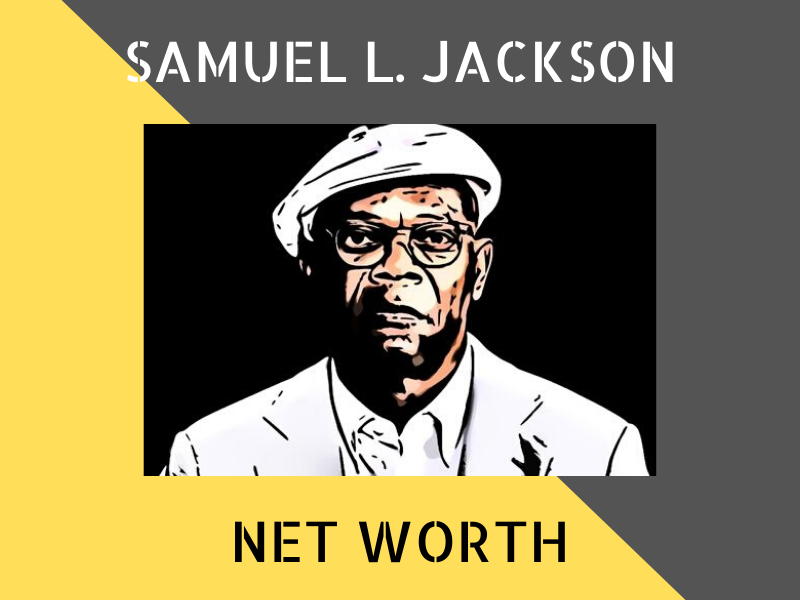 Overview
Samuel Leroy Jackson is an American actor and film producer. He has starred in many huge movies including Pulp Fiction, Django Unchained, Kong: Skull Island and as Nick Fury in the Marvel Cinematic Universe.
As of 2020, Samuel L. Jackson is estimated to have a net worth of $250 million.
---
Samuel L. Jackson's Net Worth
| | |
| --- | --- |
| NET WORTH: | $250 MILLION |
| AGE: | 72 |
| DATE OF BIRTH: | 21 DECEMBER 1948 |
| NATIONALITY: | AMERICAN |
| PROFESSION: | ACTOR, FILM PRODUCER |
| SOURCE OF WEALTH: | MOVIES, TELEVISION |
---
Early Life
Samuel L. Jackson was born on the 21st of December 1948 in Washington DC. His father died of alcoholism and he only met his late father twice in his life. His mother was a factory worker and later worked as a supplies buyer.
Jackson attended segregated schools during his time and finally graduated from Riverside High School. He had a stuttering problem when he was a kid and started using the curse word "motherfucker" to sort of control the problem. He is also now known for saying that in movies.
Samuel also attended Morehouse College in Atlanta to pursue marine biology but later found interest in acting instead. He then switched his major.
---
Career
His career began very early in the 70s. He acted in some plays including A Soldier's Play and Home. Samuel's feature film debut was in the film Together for Days in 1972.
For the next decade, he went back to plays and acted in The Piano Lesson and Two Trains Running. From the 80s, he started acting in more movies including School Daze, Do the Right Thing, Coming to America (with Eddie Murphy) and Martin Scorsese's Goodfellas (with Joe Pesci and Robert De Niro). Samuel also worked with Bill Cosby on The Cosby Show.
He initially had a heroin problem but later switched to cocaine. He then acted in Jungle Fever as a crack cocaine addict after completing rehab. The Cannes Film Festival created a special Supporting Award just for him.
Samuel continued to act in more films including Strictly Business (with Halle Berry), Juice, Patriot Games (with Harrison Ford), National Lampoon's Loaded Weapon 1, Amos & Andrew and later in Jurassic Park (with Sam Neill and Jeff Goldblum). He then acted in True Romance written by Quentin Tarantino.
Breakthrough
Not long after, Jackson received his role in the iconic film Pulp Fiction (with John Travolta and Bruce Willis). This was the film that gave him huge recognition. He won the BAFTA Award for Best Supporting Role.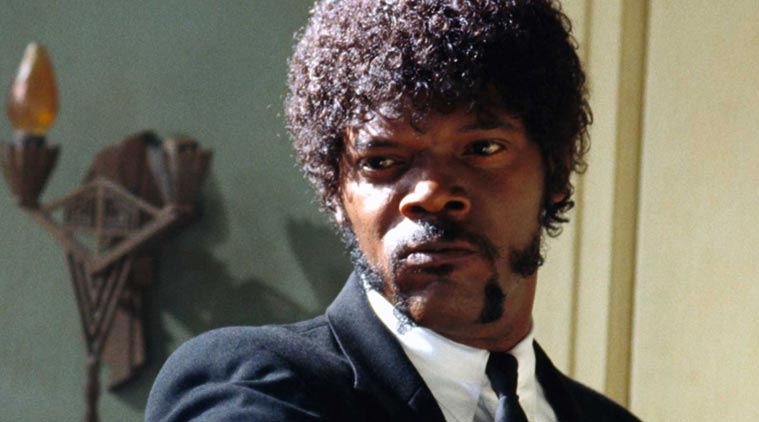 He continued to get roles in many movies, including Kiss of Death, Losing Isaiah, Die Hard with a Vengeance (with Bruce Willis), A Time to Kill (with Sandra Bullock), Eve's Bayou, Sphere (with Sharon Stone and Dustin Hoffman), The Negotiator (with Kevin Spacey), Deep Blue Sea and as Mace Windu in Star Wars: The Phantom Menace.
In 2000, he received his own star in the Hollywood Walk of Fame. Samuel L. Jackson continued to get great roles, including in Rules of Engagement (with Tommy Lee Jones), Unbreakable, Shaft, The Caveman's Valentine, Changing Lanes (with Ben Affleck), Star Wars: Episode II, XXX (with Vin Diesel), The 51st State, SWAT (with Colin Farrell), Basic, Twisted and even The Incredibles.
His list of movies doesn't seem to end. Samuel is usually known as the "black man in movies" because he has appeared in so many of them. He later acted in Coach Carter, the sequels of XXX (with Ice Cube), Star Wars: Episode III, Freedomland (with Julianne Moore), Snakes on a Plane, 1408 (with John Cusack), Black Snake Moan, Star Wars: The Clone Wars, Soul Men, The Spirit and Inglourious Basterds (with Brad Pitt).
2010s
From the 2010s, Samuel was still active in movies. He acted in Mother and Child, Unthinkable, The Other Guys (with Dwayne Johnson, Will Ferrell and Mark Wahlberg) and The Sunset Limited.
He joined the Marvel Cinematic Universe in 2008 when he made a cameo in Iron Man (with Robert Downey Jr). Samuel reprised his role in the continuations, including the Iron Man sequels, Thor, Captain America and its sequels, Captain Marvel (with Brie Larson), Spider-Man (with Tom Holland) and all the Avengers' movies, including Avengers: Endgame. Endgame also became the highest grossing movie of all time.
During the time with Marvel, he acted with many other stars including Chris Hemsworth, Robert Downey Jr, Chris Evans, Mark Ruffalo, Jeremy Renner, Tom Hiddleston, Scarlett Johansson, Paul Bettany, Cobie Smulders, Tom Holland, Gwyneth Paltrow, Paul Rudd, Brie Larson, Don Cheadle, Josh Brolin, Bradley Cooper, Elizabeth Olsen, Chris Pratt, Chadwick Boseman, Zoe Saldana, Anthony Mackie, Sebastian Stan, Dave Bautista, Vin Diesel and Benedict Cumberbatch.
Apart from the Marvel universe, he also acted in Django Unchained, The Hateful Eight, Kong: Skull Island, Glass (with James McAvoy), Shaft and Unicorn Store.
Other work
Apart from movies, Samuel L. Jackson has appeared in television shows and video games. He even voiced Officer Frank Tenpenny in Grand Theft Auto: San Andreas.
---
Highlights
Here are some of the highlights of his career.
He has been nominated several times including by the Academy Awards, BAFTA Awards and Golden Globe Awards.
Samuel has also won some of the awards including BAFTA Awards' Best Actor in a Supporting Role for Pulp Fiction and Best Supporting Actor by the Black Reel Awards for Django Unchained.
He has acted in many commercially successful movies over the years including Avengers: Endgame which became the highest grossing movie of all time.
He is also one of the top grossing actors of all time.
---
Interesting Facts about Jackson
Samuel apparently starred in Snakes on a Plane solely because of the title.
He also likes collecting action figures of characters that he have played in movies, including Frozone, Mace Windu and Jules Winnfield.
His role in Pulp Fiction was the breakthrough of his career and led to many more films. Pulp Fiction is also one of the most iconic movies of all time.
Jackson was one of the ushers for the 1968 funeral of Martin Luther King.
---
What contributed to Samuel L. Jackson's wealth
Samuel L. Jackson's wealth can be attributed to his years of success in movies. He started acting since the 1970s but his breakthrough came with Pulp Fiction in the 90s. He has since acted in many commercially successful movies including top grossing Avengers: Endgame.
As of 2020, his net worth is estimated to be around the $250 million ballpark.
Ref: Wikipedia, Celebrity Net Worth
---
Other Celebrities: