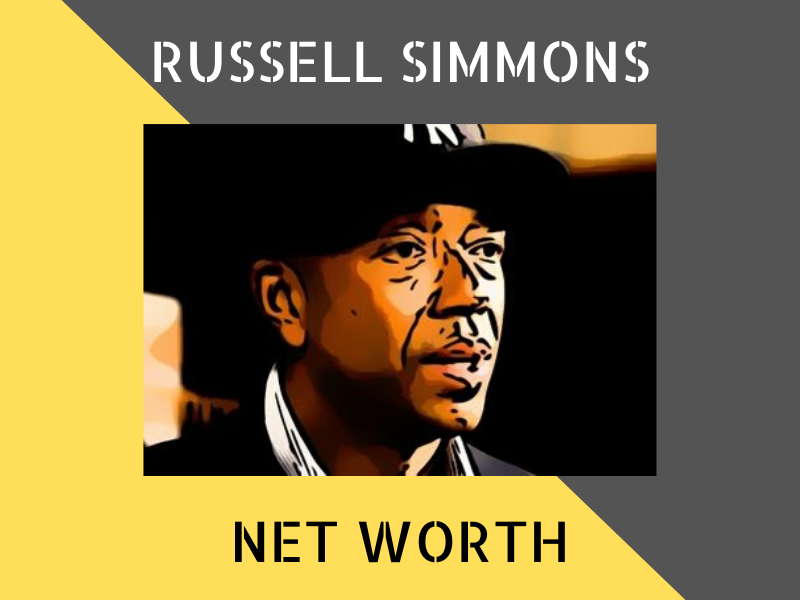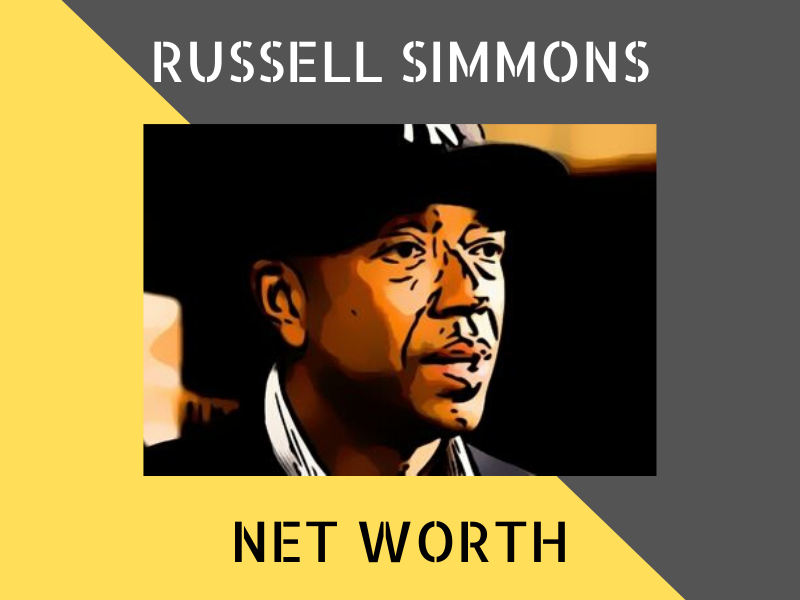 Overview
Russell Simmons is an American entrepreneur, record executive, film producer and writer. He is best known for co-founding music label Def Jam Recordings and is the CEO of Rush Communications.
As of 2020, Russell Simmons has an estimated net worth of $340 million.
---
Russell Simmons' Net Worth
| | |
| --- | --- |
| NET WORTH: | $340 MILLION |
| AGE: | 63 |
| DATE OF BIRTH: | 4 OCTOBER 1957 |
| NATIONALITY: | AMERICAN |
| PROFESSION: | RECORD EXECUTIVE, ENTREPRENEUR, FILM PRODUCER, WRITER |
| SOURCE OF WEALTH: | MUSIC, MOVIES, BUSINESS |
---
Early Life
Russell Wendell Simmons was born on the 4th of October 1957 in Queens, New York City. He was however raised in Maryland.
His father was a public school admin while his mother was a park admin for NYC Parks and Recreation Department. Russell has two brothers. One of them is known as Rev-Run in Run-DMC.
He schooled at the August Martin High School and also attended the City College of New York later. After watching the performance of Eddie Cheeba in 1977, Simmons was interested in hip-hop.
---
Career
Russell Simmons' career is mostly with Def Jam Recordings, which he co-founded with Rick Rubin. The latter however sold off his share to Universal Music Group in 1996.
His label Def Jam Recordings is one of the biggest in the hip-hop industry. Many of the top artists have released records under them, including Beastie Boys (Adam Horovitz and Mike D), LL Cool J, Rihanna, Ne-Yo, 2 Chainz, Big Sean, DMX, Jadakiss, Logic, Justin Bieber, Kanye West, Nas and so many more.
Movies
Apart from music, Russell was also involved with movies. He co-produced and acted in Krush Groove back in 1985. He also co-produced the hit movie The Nutty Professor (with Eddie Murphy and Jada Pinkett) back in 1996.
Business
Russell also dabbled with other businesses including launching his clothing line Phat Fashions LLC in 1992. He sold it away in 2004. He and his brothers also founded the Rush Philanthropic Arts Foundation back in 1995.
---
Highlights
Here are some of the highlights of his career.
His record and production company Def Jam Records became one of the biggest groups in the hip-hop / rap industry. It led to many stars including Rihanna and Kanye West.
---
Interesting Facts about Russell Simmons
Russell Simmons married Kimora Lee in 1998 but they had divorced.
Russell was brought to the attention of many recently because of sexual assault allegations. After the allegations, he stepped down from his roles in Def Jam and other media properties.
---
What contributed to Russell Simmons' wealth
His wealth is mostly attributed to the success of Def Jam Recordings at first. He also invested in other businesses over the years and that helped to increase his income.
As of 2020, he is estimated to be worth around $340 million.
Ref: Wikipedia, Celebrity Net Worth
---
Other Celebrities:
Ronald Slim Williams Net Worth