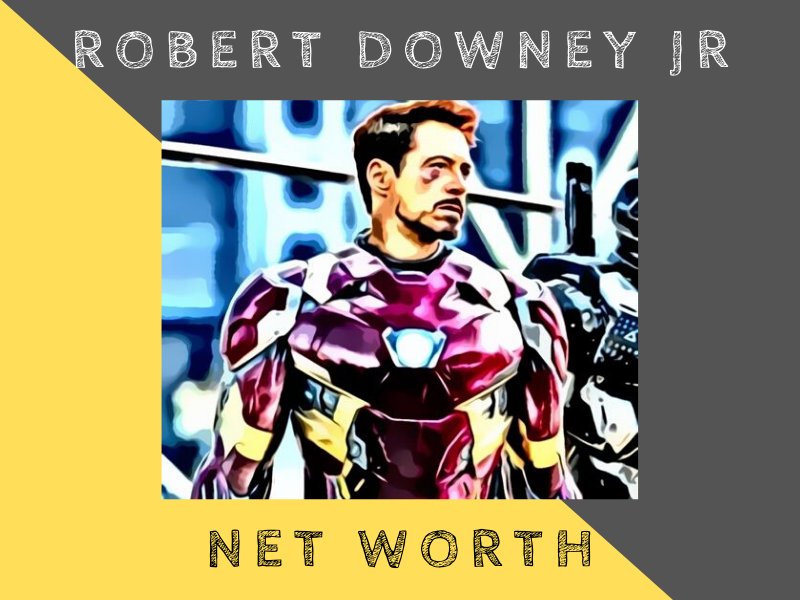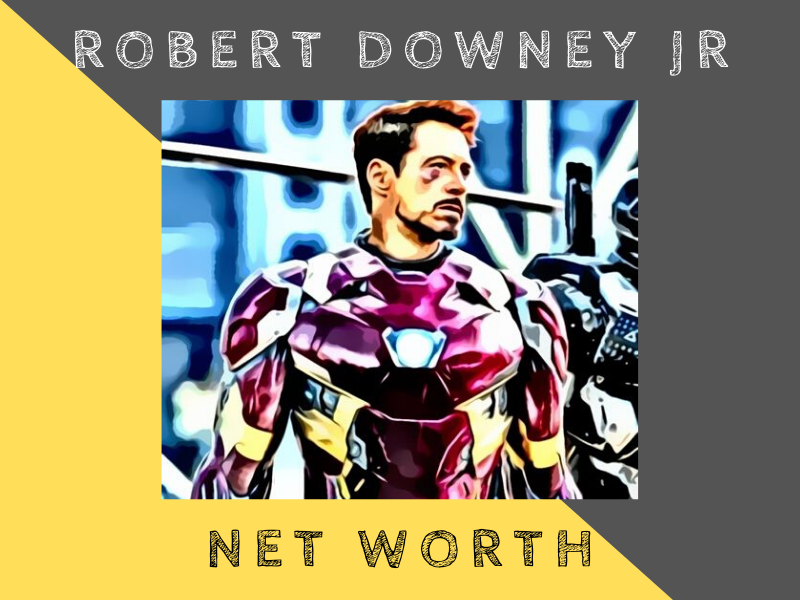 Overview
Robert Downey Jr is an American actor, producer and singer. He is best known for his character Iron Man in the Marvel movies.
As of 2020, Robert Downey Jr is estimated to be worth around $300 million.
---
Robert Downey Jr's Net Worth
| | |
| --- | --- |
| NET WORTH: | $300 MILLION |
| AGE: | 55 |
| DATE OF BIRTH: | 4 APRIL 1965 |
| NATIONALITY: | AMERICAN |
| PROFESSION: | ACTOR, PRODUCER |
| SOURCE OF WEALTH: | MOVIES, TELEVISION |
---
Early Life
Robert Downey Jr was born on the 4th of April 1965 in Manhattan, NYC. His father was an actor and filmmaker while his mother was an actress who appeared on his father's movies.
Robert is of Lithuanian Jewish, Hungarian Jewish, Irish, Scottish, German and Swiss descent. His family's name was initially Elias but it was changed when his father joined the army. Downey grew up in Greenwich Village with his sister.
Growing up, he was surrounded by drugs as his father was a drug addict. He also did drugs with his father and considered it an emotional bond with his father.
Robert had minor roles as a kid, including in the movies Pound and Greaser's Palace.
At the age of 10, he studied classical ballet in England and went to the Stagedoor Manor Performing Arts Training Center in New York. In 1978, he moved to California after his parents' divorce. In 1982, he dropped out of high school and went back to New York to pursue acting.
---
Career
Early career
Robert Downey Jr's career began sometime in 1983 when he did theater. He was also part of Saturday Night Live before he was dropped later. Downey later acted in Tuff Turf and Weird Science.
He continued to act in more movies including Less Than Zero, Chances Are, Air America (with Mel Gibson) and Soapdish. Downey also received an Academy Award nomination for Best Actor for his role as Charlie Chaplin in the movie Chaplin.
He continued to act in films like Heart and Souls, Short Cuts, The Last Party, Only You, Two Girls and a Guy and Black and White, among others.
Career problems
In 1996, he started to have problems in his career due to drug addiction, including with cocaine, marijuana and heroin. He was even arrested a couple of times and was sentenced to prison.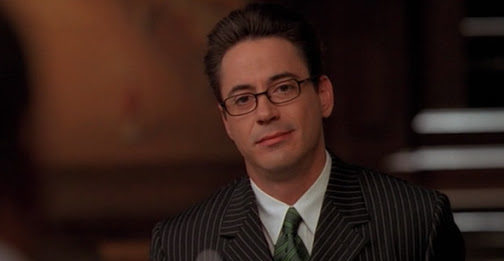 During that time, he joined Ally McBeal as the love interest of Calista Flockhart's character. His performance received an Emmy nomination for Outstanding Supporting Actor in a Comedy Series and also won the Golden Globe for Best Supporting Actor in a mini-series or television film.
However, it didn't last long as he was arrested for possession of drugs. He was later fired from the show despite reviving Ally McBeal.
A few other stars wanted to sign him in their films but failed due to not being able to secure insurance bonds, among other reasons.
Comeback
Finally in 2001, he made his career comeback. Downey lip-synced in Elton John's video for I Want Love. He then acted with Mel Gibson in The Singing Detective and the latter paid for his insurance bond.
Downey continued to act in mainstream films including Gothika, Kiss Kiss Bang Bang, Good Night, and Good Luck, The Shaggy Dog and Zodiac (with Mark Ruffalo).
He also released his debut music album The Futurist and it received mixed reviews.
Blockbuster success and Iron Man
His huge success came in 2008 when he acted in Iron Man which is part of the Marvel universe. The film grossed over $585 million worldwide. He also starred in Tropic Thunder, which starred Ben Stiller and Tom Cruise.
Robert continued to act in many movies, including all the Iron Man sequels, The Avengers and all the sequels which ended with Endgame and even appeared in many other Marvel movies.
The Marvel movies consist of so many top actors such as Scarlett Johansson, Chris Evans, Mark Ruffalo, Jeremy Renner, Tom Hiddleston, Samuel L Jackson, Paul Bettany, Cobie Smulders, Chris Hemsworth, Tom Holland, Gwyneth Paltrow, Paul Rudd, Brie Larson, Don Cheadle, Josh Brolin, Bradley Cooper, Elizabeth Olsen, Chris Pratt, Chadwick Boseman, Zoe Saldana, Anthony Mackie, Sebastian Stan, Dave Bautista, Vin Diesel and Benedict Cumberbatch.
Apart from his involvement with Marvel, Downey also acted in The Soloist, Sherlock Holmes, Due Date, The Judge and Sherlock Holmes: A Game of Shadows.
Other work
Apart from acting, Downey created a production company with his wife named Team Downey, and their first production was the movie The Judge.
Robert also involved himself with the music industry back then, when he sung on several soundtracks for his films including Two Girls and a Guy, Kiss Kiss Bang Bang and The Singing Detective.
---
Highlights
Here are some of the highlights of his career.
He has been nominated at least 49 times for all kinds of awards, including Academy Awards, BAFTA Awards, SAG Awards and Golden Globe Awards.
Downey also won at least 16 awards including in BAFTA Awards for Best Actor in a Leading Role for the movie Chaplin and Best Actor – Motion Picture Musical or Comedy at the Golden Globes for his role in Sherlock Holmes.
He has been listed by Time magazine to be one of the 100 most influential people in the world.
Forbes also listed Downey as the highest paid actor from 2013 to 2015.
Downey's movies have grossed over $14 billion in total.
---
Interesting Facts about Robert Downey Jr
Robert Downey Jr thanked Mel Gibson for helping to revive his career when he got a small role in The Singing Detective.
He has a $13 million dollar Malibu mansion where he keeps his goats and alpacas.
Downey also loves collecting cars and he has so many, including a Bentley, a Porsche and a Mercedes.
He was reportedly earning $75 million from 2013 to 2014.
---
What contributed to Robert Downey Jr's wealth
Robert Downey Jr's wealth can be attributed to his success in the movie industry, especially with the Marvel movies Iron Man and The Avengers, and all their sequels.
He has also starred in other successful movies but the bulk of his income should have been from Marvel. Downey also co-owns a production company.
As of 2020, he is estimated to be worth around $300 million.
Ref: Wikipedia, Celebrity Net Worth
---
Other Celebrities: