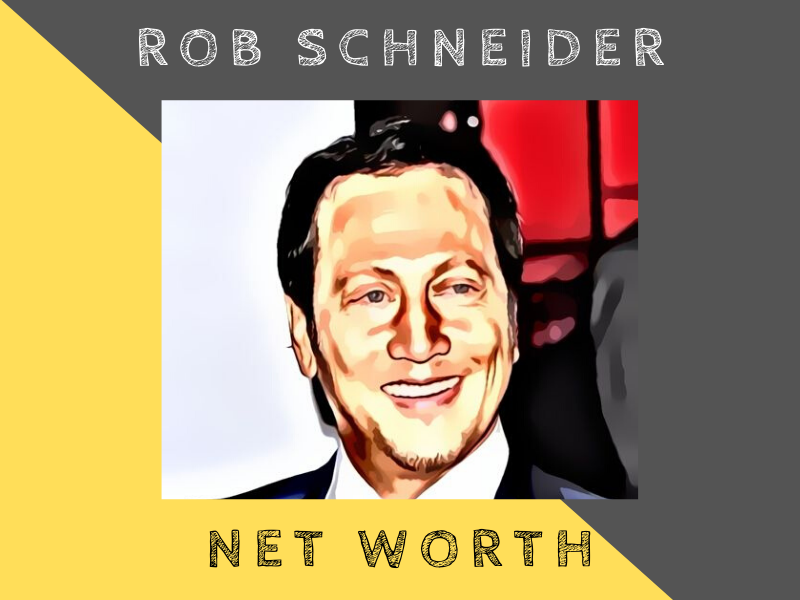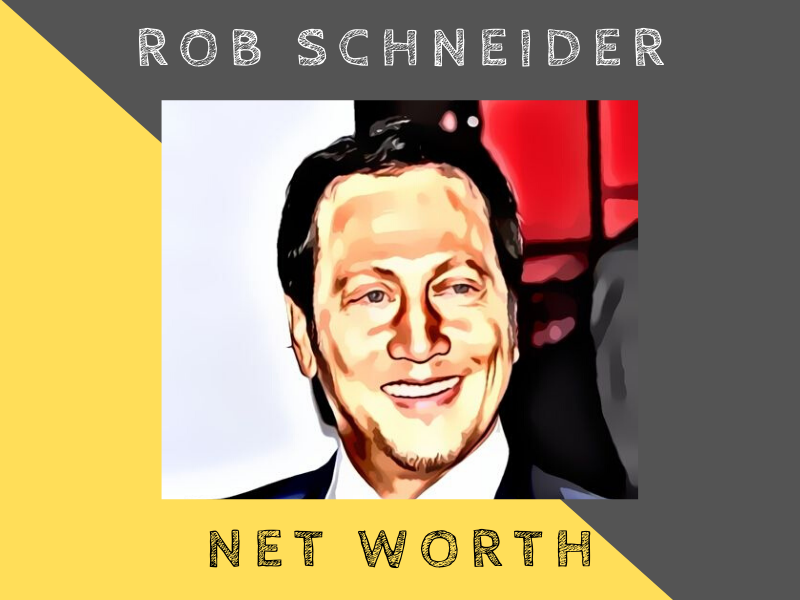 Overview
Rob Schneider is an American comedian, actor, screenwriter and director. He is best known for his roles in comedic movies including Grown Ups.
As of 2020, Rob Schneider is estimated to have a net worth of $15 million.
---
Rob Schneider Net Worth
| | |
| --- | --- |
| NET WORTH: | $15 MILLION |
| AGE: | 57 |
| DATE OF BIRTH: | 31 OCTOBER 1963 |
| NATIONALITY: | AMERICAN |
| PROFESSION: | ACTOR, DIRECTOR, COMEDIAN, SCREENWRITER |
| SOURCE OF WEALTH: | TELEVISION, MOVIES |
---
Early Life
Rob Schneider was born on the 31st of October 1963 in San Francisco, California. He was raised in the suburb of Pacifica.
His mother was a kindergarten teacher while his father was a realtor. He is of Jewish and Filipino descent. Rob's older brother became a producer.
As a kid, Rob Schneider schooled at the Terra Nova High School and left in 1982. He then went to the San Francisco State University for his tertiary education.
---
Career
Rob started his career in stand-up apparently when he was still in high school. He opened for his brother's band Head On. Schneider also opened for the comedian Dennis Miller back in 1987.
SNL
He later won a slot on HBO's Annual Young Comedians special, and it led to his position as a writer with Saturday Night Live (SNL).
Rob was later promoted to a full cast member and from 1990 to 1994, he played roles like Tiny Elvis. Schneider was also featured in the video The Bad Boys of Saturday Night Live, alongside, Adam Sandler, David Spade, Chris Rock and Chris Farley.
Acting career
After Schneider left SNL, he initially played supporting roles in movies like The Beverly Hillbillies, Demolition Man and Judge Dredd. In 1996, he also starred in the sitcom Men Behaving Badly.
In 1999, Rob then starred in the film Deuce Bigalow: Male Gigolo, followed by The Animal and The Hot Chick. He was highly recognized after those movies. His sequel Deuce Bigalow: European Gigolo however did not receive good reviews.
In 2006, Schneider acted in the comedy film The Benchwarmers, alongside David Spade. He also appeared in minor roles in Muppets from Space and Around the World in 80 Days with Jackie Chan.
Rob made his debut as a director in the comedy Big Stan which was about a con artist who was sentenced to prison.
Schneider is best known for his appearances in Adam Sandler's films The Waterboy, 50 First Dates, The Longest Yard (featuring Stone Cold and Goldberg) and a couple more where he always says the same line "You can do it!". Rob is also one of the stars in the movie Grown Ups and the sequel to it.
Apart from movies and television, Rob also released a comedy album titled Registered Offender, back in 2010. He also appeared in the MV for the song Billy's Got His Beer Goggles On.
---
Highlights
Here are some of the highlights of Rob Schneider's career.
He has starred in many television shows and movies that performed pretty well commercially.
Rob also voice acted for many movies including Eight Crazy Nights, Shelby, Back to the Jurassic and The Adventures of Panda Warrior.
He also voiced in two video games, i.e. A Fork in the Tale and Madden NFL 19.
---
Interesting Facts about Rob
He is one of the celebrities that actually promote anti-vaccination.
Rob and Adam Sandler appeared in so many movies together, apparently over 18 movies, including The Animal, The Waterboy, 50 First Dates, The Longest Yard and Bedtime Stories.
He drives or used to drive a Porsche Carrera that is similar or identical to the one he had in Deuce Bigalow: Male Gigolo.
Schneider also co-owns a restaurant in San Francisco.
---
What contributed to Rob Schneider's net worth
Rob Schneider's net worth can mainly be attributed to his movies and television shows. He has appeared in most of the comedic films alongside Adam Sandler, David Spade and Kevin James.
As of 2020, he is estimated to be worth $15 million.
Source: Wikipedia, Celebrity Net Worth
---
Other Celebrities: