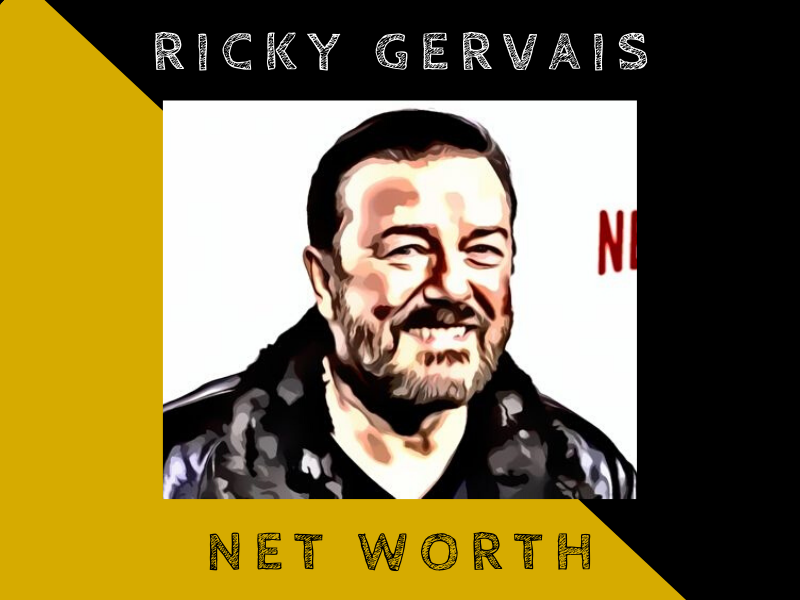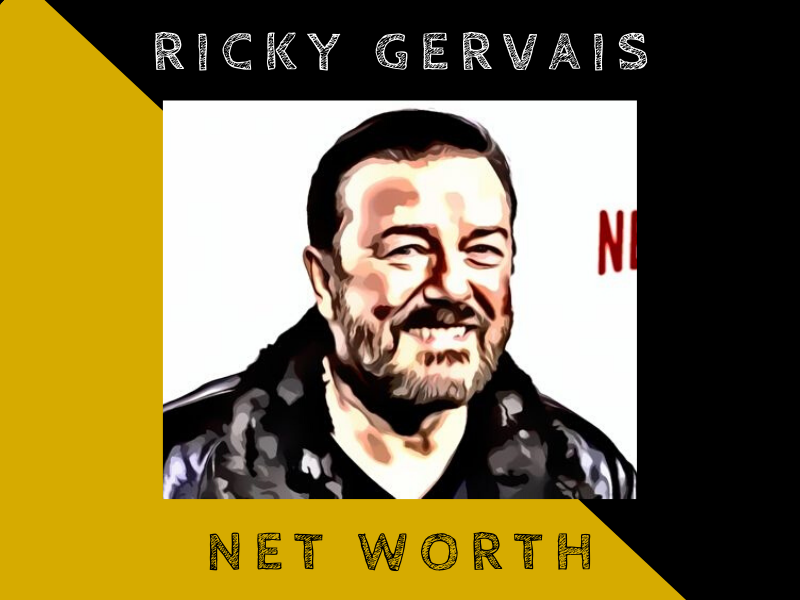 Overview
Ricky Gervais is not only known for being savage as a host on the Golden Globes Awards, but also as one of the top comedians. He is also well known for acting, directing and even producing shows.
As of 2020, Ricky Gervais is estimated to have a net worth of $130 million, from various sources.
| | |
| --- | --- |
| NET WORTH: | $130 MILLION |
| AGE: | 58 |
| DATE OF BIRTH: | 25 JUNE 1961 |
| NATIONALITY: | BRITISH |
| PROFESSION: | STAND-UP COMEDIAN, ACTOR, WRITER, PRODUCER, DIRECTOR, MUSICIAN |
| SOURCE OF WEALTH: | TELEVISION, STAND-UP, MOVIES |
Early Life
Ricky Dene Gervais was born in Reading (Berkshire) on the 25th of June, 1961. Together with his brothers Larry and Robert, and his Marsha, he was raised in Berkshire as well.
His dad was originally from Ontario but emigrated to the UK during the 2nd World War.
Ricky Gervais went to Whitley Park Infants and Junior Schools for his early education, and later moved to Ashmead Comprehensive School for his secondary education.
He eventually ended up in UCL back in 1980, where he initially took biology but later changed to philosophy.
Ricky met his wife Jane Fallon back at the UCL.
Career
As far as career goes, Ricky has had multiple different career paths. He started out in the music industry first, back in 1983. He and his college friend created a pop duo Seona Dancing and was eventually signed by London Records.
He hasn't been that active in the music industry ever since, with just a few involvements here and there.
Ricky also delved into both radio and podcasts. He released several podcasts, the most popular being The Ricky Gervais Show, which also featured Karl Pilkington and Merchant.
They were one of the most downloaded podcasts back in 2006 / 2007.
Ricky is also quite active in the television industry and his focus was on comedy. He had a number of popular shows including The Ricky Gervais Show, Life's Too Short, Extras, Derek and After Life.
That being said, his most well known TV series was probably The Office, where he won a Golden Globe Award for both Best Television Series (Musical or Comedy) and Best Actor for the same category.
Ricky Gervais is also extremely talented in the field of comedy. His stand-up career began in the late 1990s and had massive success ever since.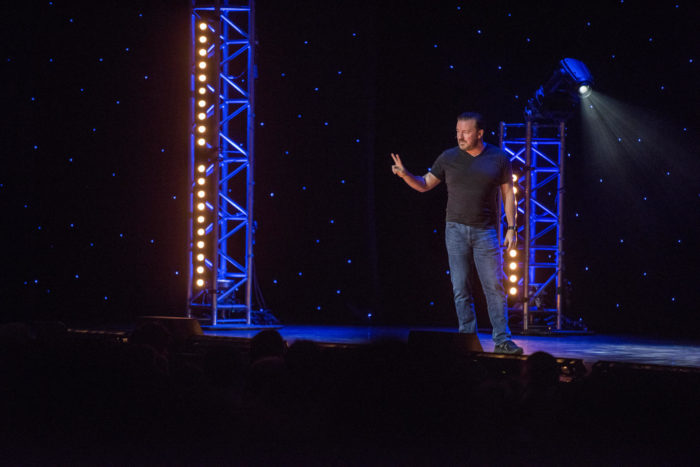 His stand up show Humanity in 2017 / 2018 was also later featured in Netflix.
Ricky is also known for his involvement in the Golden Globe Awards. He has hosted the show many times and each time, being savage as always with the celebrities.
Highlights
Ricky Gervais has had many highlights in his career. Here are just a few of them.
He has won many awards over the years, and was nominated for even more. This includes BAFTA, Golden Globe Award, Britannia, Primetime Emmy Award and many others.
His role as the host of the Golden Globe Awards for at least 5 times always creates an internet sensation.
Ricky's involvement in TV shows and movies have been outstanding.
He has also appeared as a cameo in animations such as Family Guy.
Ricky is a big supporter of animal rights and will leave his wealth to animal charities.
Interesting Facts on Ricky
There are plenty of interesting facts on Ricky Gervais. Here are some of them.
He has won seven BAFTA Awards, three Golden Globe Awards, two Emmy's and five British Comedy Awards.
Before being famous in comedy, he managed to get a role as a music adviser in the BBC drama series This Life. The show producer happens to be his girlfriend.
He was always against celebrities who leave the UK just to pay lower taxes.
His biggest hit as a pop duo Seona Dancing flopped but became popular at the Philippines.
In an interview with Stephen Colbert, if Ricky had to worship someone or something, it would be dogs. He is a well known atheist after all.
Ricky has been with his girlfriend since 1982 but they're not married.
Conclusion
With all of his achievements, it's no surprise that Ricky's net worth is estimated at $130 million today.
Source: Celebrity Net Worth, Wikipedia
---
Other Celebs: