In episode 5 of Record of Youth, Hye-jun continued with his acting role in the movie.
A big portion of the episode was also about his brother Gyeong-jun who finally decided to shift out and rent an expensive studio unit near work.
Here's a preview of episode 6 of Record of Youth.
Ending of episode 5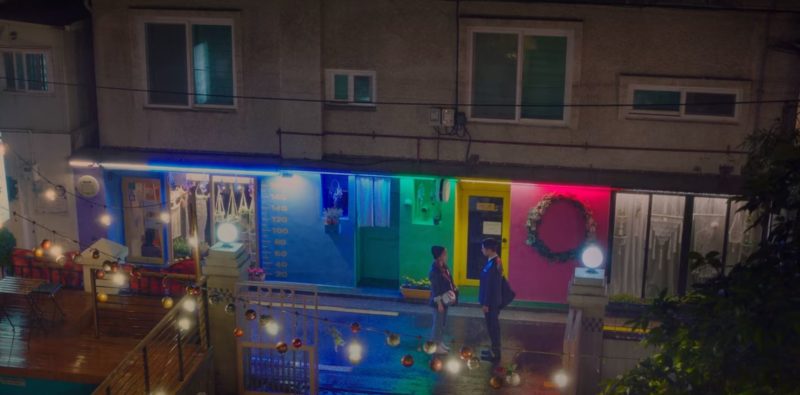 Towards the end of episode 5, Gyeong-jun finally shifted out of the family house even though his mother Ae-suk was against it.
Hye-jun suffered a minor injury when he was hit by Do-ha in the warehouse scene. Jeong-ha later brought Hye-jun to the pharmacy to get a bandage for him.
Right at the end of the episode when it was raining, Hye-jun finally confessed to Jeong-ha that he likes her, and it ended there.
Episode 6 Preview
You can watch episode 6's preview on YouTube or at the end of episode 5.
In episode 6's preview, we see Hye-jun and Jeong-ha holding hands and later going for a movie date.
Ae-suk is seen telling Yi-young that Hye-jun will be acting in a mini-series. Yi-young replies "act like you know nothing unless Hye-jun tells you".
Tae-su is then seen saying "I'll always get in the way", possibly to Min-jae. Min-jae is then heard saying "I don't deserve to be your manager". It's possible that Hye-jun ends up not getting the role in the mini-series due to Tae-su interfering.
Hye-jun is then seen looking for his manager at her house but she's not around and doesn't pick up the phone. He then says he doesn't like someone who he can't get a hold of.
Hae-hyo then appears at Jeong-ha's work place with flowers, asking for dinner. The latter however says she already has a plan with Hye-jun, to Hae-hyo's disappointment.
Hye-jun's grandfather is then seen collapsing on the floor, with Hye-jun crying in a van towards the end of the preview.
---
Related articles:
Record Of Youth Episode 7 Preview
'Do You Like Brahms?' Episode 8 Preview
Flower Of Evil Episode 16 (Ending) Preview