Episodes 3 and 4 of Record of Youth were just released this week and Hye-jun has finally gotten his acting role.
Hye-jun and Jeong-ha also continued to develop their friendship and understanding of each other this week.
Here's a preview for episode 5 of Record of Youth.
Episode 4 ending
Episode 4 of this drama ended with Hye-jun and Min-jae stumbling upon his former boss Tae-su and the actor Do-ha.
We also see a short scene where Hye-jun acts as a rich villain in the movie and punishes Do-ha's character in a warehouse. It's probably payback for the time he was beaten up by Do-ha when the former worked as a bodyguard.
Episode 5 preview
The preview for episode 5 is available on Youtube, but you can also watch it at the end of episode 4.
In the preview, we see Hye-jun busy memorizing his lines and is focused on doing well for his movie role. Ae-suk who cleans at Kim I-yeong's house was then seen being questioned over the disappearance of a gold watch.
Meanwhile, Hye-jun's father and brother seem to be discussing something but we don't know the context yet. Hye-jun is also seen driving both his manager Min-jae and Jeong-ha. His manager then asked them if they're a couple.
Once again, Hye-jun and Jeong-ha experiences rain when they meet up together, with the latter asking why it always rains when they're together. In the last part of the preview, we see Hye-jun continuing his acting in the warehouse while his friend Hae-hyo remarks that Hye-jun looked like a different person.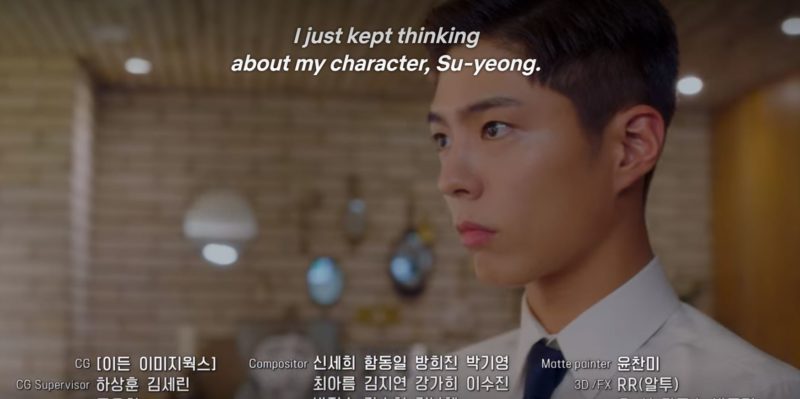 While Hye-jun and Hae-hyo are still close friends in the first few episodes, there are growing tensions between them, especially later when Hye-jun proves his acting skills. The movie director also seems to like Hye-jun as an actor. Hye-jun and Jeong-ha also seem to be beginning to develop a relationship even though the latter is adamant that she won't fall in love.
---
Related articles:
'Flower Of Evil' Episode 15 Preview
'Do You Like Brahms?' Episode 7 Preview
Flower Of Evil Episode 14 Preview
Flower Of Evil Episode 13 Preview