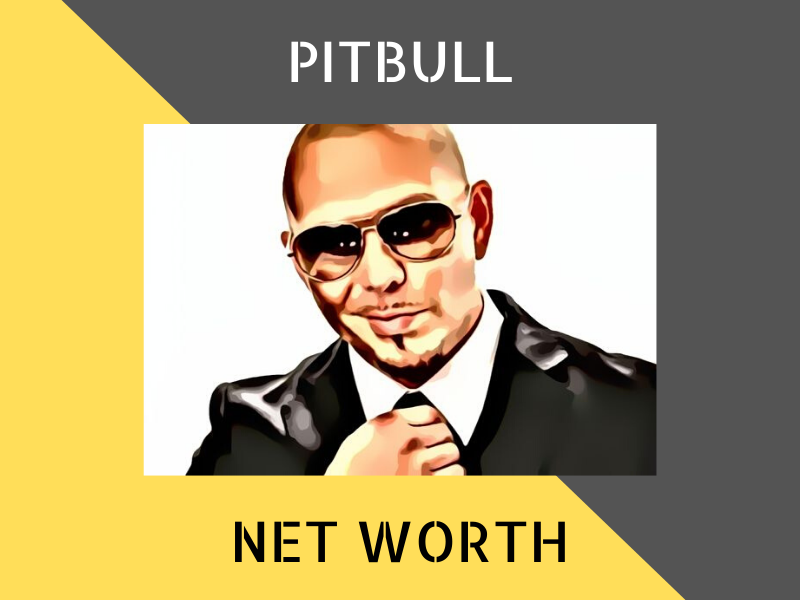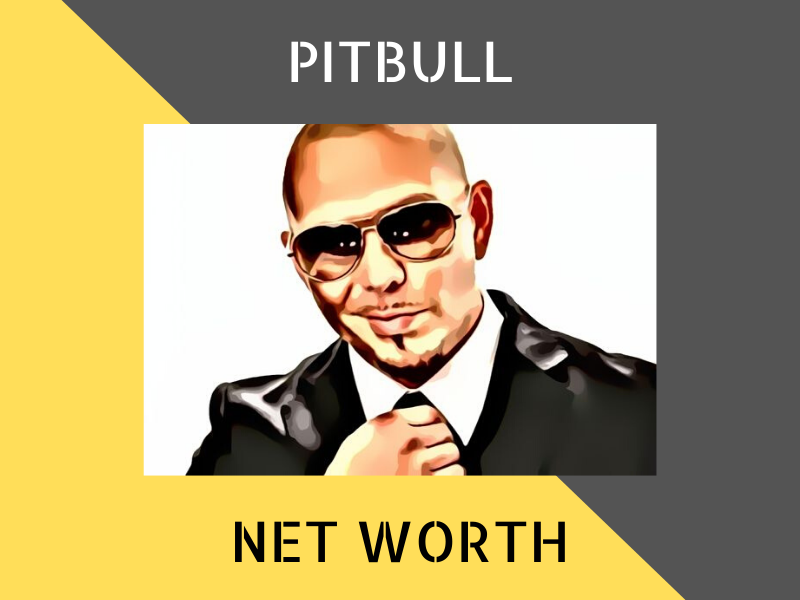 Overview
Pitbull (Armando Christian Perez) is an American rapper, singer, record producer and songwriter. He is best known for his song I Know You Want Me (Calle Ocho) and for saying Mr. Worldwide in his songs.
As of 2020, Pitbull is estimated to have a net worth of $90 million.
---
Pitbull's Net Worth
| | |
| --- | --- |
| NET WORTH: | $90 MILLION |
| AGE: | 39 |
| DATE OF BIRTH: | 15 JANUARY 1981 |
| NATIONALITY: | AMERICAN |
| PROFESSION: | RAPPER, SINGER, RECORD PRODUCER, SONGWRITER |
| SOURCE OF WEALTH: | MUSIC |
---
Early Life
Armando was born on the 15th of January 1981 in Miami, Florida. As his parents separated when he was young, he was mostly raised by his mother. He also spent time with a foster family in Georgia.
Armando schooled at South Miami Senior High School before attending Miami Coral Park High School. After graduating, he focused on his rap career.
He chose the name Pitbull because the dogs "bite to lock. The dog is too stupid to lose. And they're outlawed in Dade County. They're basically everything that I am. It's been a constant fight".
---
Career
Pitbull began his career in 2001 when he signed with Luke Records. He was then introduced to Lil Jon and the latter managed to get him a guest intro spot in the album Kings of Crunk. It helped to get him some recognition.
In 2004, Pitbull released his first album titled M.I.A.M.I. and it managed to peak at no. 11 on the Hot Rap racks and no. 32 on the Billboard Hot 100. His second album came in 2006 and his third came in 2007, titled The Boatlift.
Pitbull continued to release an album in 2009 titled Rebelution and his single I Know You Want Me (Calle Ocho) became a worldwide hit. It was his breakthrough single. The song peaked at no. 2 on the Billboard Hot 100 and no.1 on the UK Singles Chart, among others.
Pitbull later rebranded into a pop artist and came up with an English-language album titled Planet Pit. One of his top singles was Give Me Everything.
His seventh album Global Warming: Meltdown was released later and his single Timber topped the charts in at least 20 countries.
Pitbull also performed We Are One (Ole Ola) with Jennifer Lopez and Claudia Leitte. It became the Fifa World Cup's official theme in 2014.
Since then, he has sold over 100 million records globally and has had no. 1 singles in many countries.
Pitbull even has a YouTube channel now and he premiered his song there, titled Get Ready featuring Blake Shelton in 2020.
Apart from music, Pitbull had tons of product endorsements, including with Kodak, Dr Pepper, Walmart and Boost Mobile.
---
Highlights
Here are some of the highlights of his career.
He has been nominated at least 143 times over the years including by the Grammy Awards, Billboard Music Awards, American Music Awards and MTV Video Music Awards.
He has won at least 46 times including Favorite Male Artist in the ALMA Awards, Top Rap Song in the Billboard Music Awards and Best Latin Rock, Urban or Alternative Album in the Grammy Awards, among others.
Pitbull has also appeared in a few movies and some television episodes including Empire (with Jussie Smollett).
He has sold over 100 million records globally.
---
Interesting Facts about Mr. Worldwide
Although he graduated from his high school, he apparently didn't get enough credits to graduate. Pitbull told Ocean Drive that the principal apparently handed him a diploma just to get him out of school.
Pitbull usually mentions 305 in his songs, which is actually the area code for Miami-Dade County, his birth place.
He apparently wanted to become a basketball player growing up.
Pitbull did a remix of Dark Horse with Katy Perry.
---
What contributed to Pitbull's wealth
Pitbull's wealth can be attributed to his success in the music industry. He has collaborated with most of the top artists and his songs usually get to the top of the charts.
Pitbull has sold over 100 million records and has done a lot of concerts, which contributed to his income. Apart from that, he has done a lot of brand endorsements too.
As of 2020, he is estimated to be worth around $90 million. He is one of the wealthiest rappers around.
Ref: Wikipedia, Celebrity Net Worth
---
Other Celebrities: