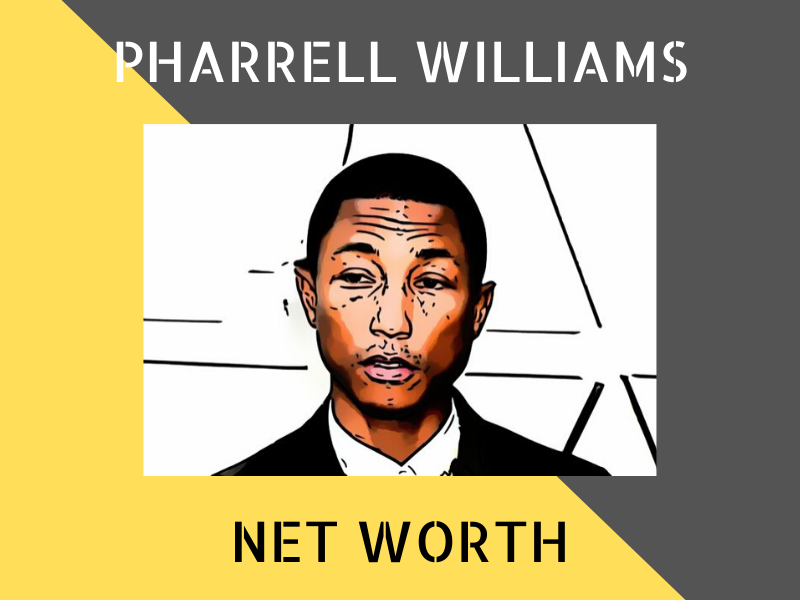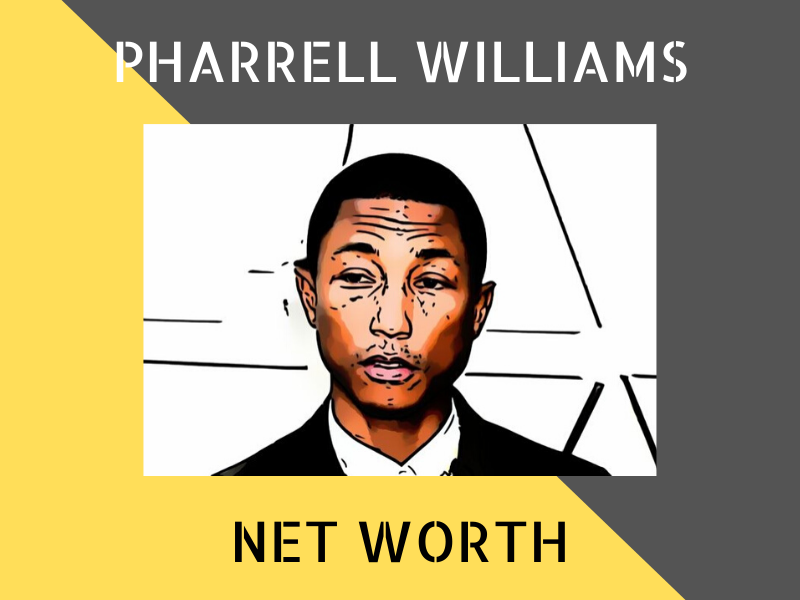 Overview
Pharrell Williams is an American singer-songwriter, rapper, record producer, fashion designer and entrepreneur. He has also won 13 Grammy Awards and is one of the richest rappers globally.
As of 2020, Pharrell Williams is estimated to have a net worth of $150 million.
---
Pharrell's Net Worth
| | |
| --- | --- |
| NET WORTH: | $150 MILLION |
| AGE: | 47 |
| DATE OF BIRTH: | 5 APRIL 1973 |
| NATIONALITY: | AMERICAN |
| PROFESSION: | RAPPER, SINGER-SONGWRITER, RECORD PRODUCER, FASHION DESIGNER, ENTREPRENEUR |
| SOURCE OF WEALTH: | MUSIC, BUSINESS |
---
Early Life
Pharrell Lanscilo Williams was born in Virginia Beach on the 5th of April 1973. His mother was a teacher while his father was a handyman.
He met American record producer Chad Hugo all the way back in seven grade when they went to a summer band camp. Together, they also attended Princess Anne High School. Pharrell received the nickname Skateboard P during the time.
He also went to Northwestern University for two years before he dropped out. He and Hugo formed a group called The Neptunes in the 90s, with Shay Haley and Mike Etheridge. When they did a performance in high school, they were discovered by Teddy Riley and they later signed with Riley.
---
Career
Pharrell Williams' began his career working with Riley. He helped to produce the hit Rump Shaker and also performed a small rap solo on SWV's Right Here (UK Remix).
Williams and Hugo later met Clipse and they later signed to Arista Records through Williams' label Star Trak Entertainment. In 1994, he and Hugo formed the record production group named The Neptunes. They were on and off until N.O.R.E's Superthug track hit no. 36 on the Billboard Hot 100.
The duo continued to produce songs over the years, including I Just Wanna Love U (Give It 2 Me) for Jay-Z's album and Britney Spears' I'm a Slave 4 U. The latter's album reached no. 1 on the Billboard 200. It was their first production that debuted at no. 1.
From 1998 to 2004, they continued to work on many songs, including Daft Punk's Harder, Better, Faster, Stronger, Justin Timberlake's Justified, Nelly's Flap Your Wings, Snoop Dogg's Drop It Like It's Hot and Gwen Stefani's Love. Angel. Music. Baby. which featured the single Hollaback Girl.
Pharrell also won two Grammy Awards in 2004 for Producer of the Year, Non-Classical and Best Pop Vocal Album.
Solo debut
His first solo single titled Frontin was released in 2003. Pharrell's debut solo album was released in 2006 titled In My Mind. His single Can I Have It Like That featured Gwen Stefani this time and was performed first in 2005.
The Neptunes continued to produce many songs and albums. They have collaborated in Madonna's Hey You, Beyonce's Diamonds Are a Girl's Best Friend, Britney Spears' Why Should I Be Sad, Hives' Well All Right, Maroon 5's Call & Response Remix, Shakira's Did It Again and Jennifer Lopez' Fresh Out The Oven.
Williams even composed Despicable Me's soundtrack in 2010 which was produced by Hans Zimmer. He and his group N*E*R*D also supported Gorillaz on their tour. Williams even collaborated with Adam Lambert in two songs.
Pharrell and Hans Zimmer together composed and produced music for the 84th Academy Awards. He even collaborated with Mika, Usher and Miley Cyrus during the time.
International success
Pharrell Williams became even more prominent as time went by. He was featured on Daft Punk's album Random Access Memories. He was also involved in Despicable Me 2's soundtrack, Ceelo Green's Happy, Robin Thicke's Blurred Lines and Future's Move That Dope, among others. In a special 24 hour music video for the song Happy, many artists were featured including Magic Johnson, Jimmy Kimmel, Jamie Foxx, Steve Carell and Miranda Cosgrove, among others.
Pharrell continued to remain active and in 2014, he became a coach in The Voice. He continued to work on many songs and movie soundtracks including with T.I., The SpongeBob Movie, with Gwen Steffani for the Paddington movie and The Lion King (with Hans Zimmer).
Other work
He also had many business ventures. In 2012, he launched i am OTHER which was a record label and an umbrella for other business endeavors. He also partnered with a lot of brands and artists over the years including Louis Vuitton, Takashi Murakami, Nigo and Emmanuel Perroti, among others.
---
Highlights
Here are some of the highlights of his career.
He has received at least 200 award nominations over the years, including the Grammy Awards, American Music Awards, Academy Awards and BET Awards.
Pharrell has won at least 57 awards, including 13 Grammy Awards for Best Rap Song, Best Pop Vocal Album and Album of the Year, among others.
He has composed many soundtracks for movies like Despicable Me (1, 2 & 3) and Hidden Figures.
Williams has also worked with many big artists including Diddy, Gwen Stefani, Lenny Kravitz, Snoop Dogg, Kanye West, Jay-Z, Busta Rhymes, Nicki Minaj, Nelly and Daft Punk, among others.
---
Interesting Facts about Pharrell
In 2003, a survey was conducted and it was found that The Neptunes produced about 43 percent of songs on the US radio.
His collaboration with Robin Thicke in Blurred Lines topped the charts in a number of countries.
He released a music video for Happy that lasted 24 hours and it included guests like Jamie Foxx, Jimmy Kimmel and Magic Johnson.
Pharrell is also the co-founder of Billionaire Boys Club and Ice Cream Footwear.
---
What contributed to Pharrell Williams' wealth
Pharrell's wealth can be attributed to his success in the music industry. He co-owns the record production label The Neptunes with Chad and they have produced so many hit singles and albums over the years.
Pharrell also had a lot of business ventures over the years which contributed to his income.
As of 2020, he is estimated to be worth around $150 million.
Ref: Wikipedia, Celebrity Net Worth
---
Other Celebrities:
Ronald Slim Williams Net Worth