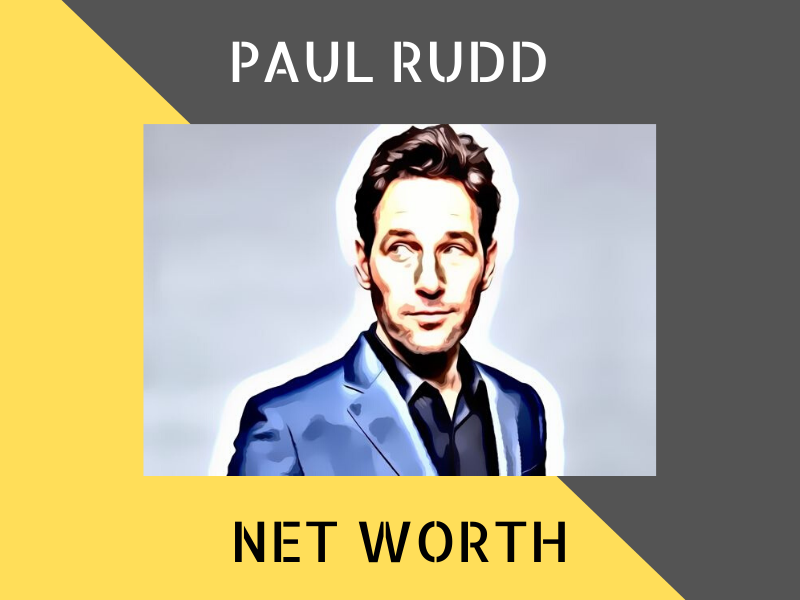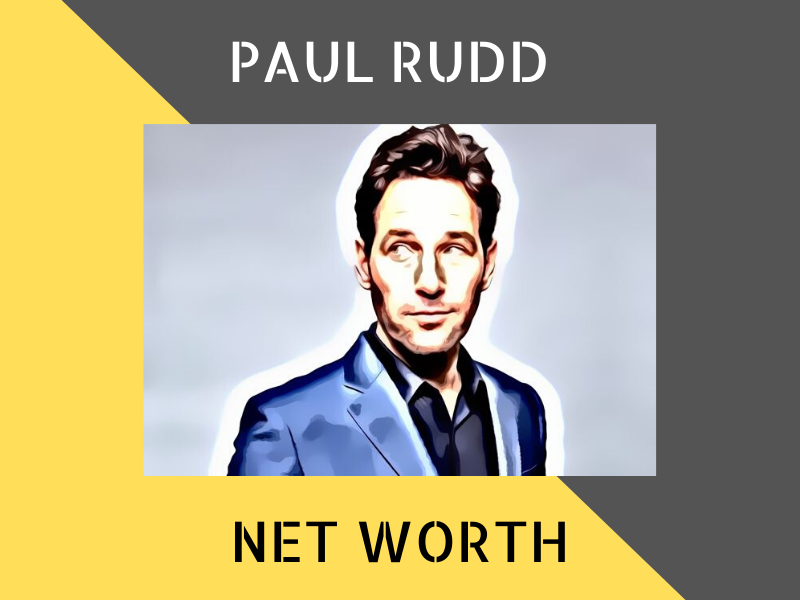 Overview
Paul Rudd is an American actor, producer, comedian and screenwriter. He is known for many movies including Knocked Up and Ant-Man in the Marvel series of movies.
As of 2020, Paul Rudd has an estimated net worth of $70 million.
---
Paul Rudd's Net Worth
| | |
| --- | --- |
| NET WORTH: | $70 MILLION |
| AGE: | 51 |
| DATE OF BIRTH: | 6 APRIL 1969 |
| NATIONALITY: | AMERICAN |
| PROFESSION: | ACTOR, PRODUCER, COMEDIAN, SCREENWRITER |
| SOURCE OF WEALTH: | MOVIES, TELEVISION |
---
Early Life
Paul Rudd was born on the 6th of April 1969 in Passaic, New Jersey. His father was a historical tour guide and former vice-president of Trans World Airlines. His mother was a sales manager at KMCO-TV.
Paul is of Belarusian, Polish and Russian descent and his parents were both from London. He also had a Bar Mitzvah service when he was young.
When he turned 10, his family moved to Kansas, but they also lived in California for a few years. Paul schooled at the Broadmoor Junior High and went to the Shawnee Mission West High School. He later attended University of Kansas and majored in theatre.
Rudd also studied at the American Academy of Dramatic Arts and the British American Drama Academy in Oxford.
---
Career
Paul Rudd debuted back in 1992 in the drama Sisters. He also appeared in other shows and movies including Wild Oats, Clueless, Halloween: The Curse of Michael Myers, The Locusts, Overnight Delivery and The Cider House Rules.
Paul also acted in Hong Kong's Gen-Y Cops in 2000. He then appeared on Friends as Mike Hannigan, alongside Friends' stars Jennifer Aniston, Matt LeBlanc, Lisa Kudrow, Courteney, David Schwimmer and Matthew Perry.
He then acted in other shows and films like Reno 911!, Veronica Mars and Anchorman: The Legend of Ron Burgundy with Steve Carell and Will Ferrell. Paul also acted in The 40-Year-Old Virgin with Seth Rogen, Knocked Up, Walk Hard: The Dewey Cox Story and Forgetting Sarah Marshall (with Kristen Bell and Jason Segel).
Breakthrough
In 2011, he starred in Bridesmaid and also co-produced the film Wanderlust with Jennifer Aniston. Paul continued to act in This is 40, Anchorman 2: The Legend Continues, The Oh, The Ten and Over Her Dead Body (with Eva Longoria)
Rudd later co-wrote and starred in the movie Role Models with Seann. In 2009, he acted with Jason Segel again in I Love You Man. In the same year, he co-created the television series Party Down and later voice-acted in Monsters Vs. Aliens.
Paul Rudd continued to get roles in movies including Dinner for Schmucks, The Perks of Being a Wallflower and Our Idiot Brother. He then appeared in a few episodes of Parks and Recreation, where his Marvel co-star Chris Pratt is a regular.
In 2015, he finally appeared as Scott Lang / Ant-Man in the film of the same name. Paul continued to reprise his role in Captain America: Civil War, Ant-Man and the Wasp and Avengers: Endgame. The latter became the top grossing movie of all time.
During Avengers, he acted alongside many huge stars including Robert Downey Jr, Chris Evans, Scarlett Johansson, Mark Ruffalo, Chris Pratt, Tom Hiddleston, Samuel L Jackson, Benedict Cumberbatch, Paul Bettany, Zoe Saldana, Chris Hemsworth, Tom Holland, Gwyneth Paltrow, Jeremy Renner, Brie Larson, Sebastian Stan, Elizabeth Olsen, Cobie Smulders, Don Cheadle, Bradley Cooper, Josh Brolin, Chadwick Bose, Anthony Mackie, Karen Gillan, Dave Bautista and Vin Diesel.
Apart from Marvel, Paul Rudd also acted in The Fundamentals of Caring (with Selena Gomez), The Catcher Was a Spy and Living with Yourself.
---
Highlights
Here are some of the highlights of his career.
He received a star on the Hollywood Walk of Fame back in 2015.
Paul has been nominated at least 18 times including in SAG Awards, Golden Globe and Teen Choice Awards.
He has won at least 4 awards including Male Star of the Year by CinemaCon Awards and Best Guest Performer in a Comedy Series by Critics' Choice Television Awards.
---
Interesting Facts about Paul Rudd
Paul is a fan of MLB's Kansas City Royals and Kansas City Chiefs. He narrated for them in the 2007 HBO show Hard Knocks.
Paul and actor Jeffrey Dean co-owns the store Samuel's Sweet Shop, that they saved after their friend passed away suddenly.
He has also appeared in Broadway plays with Bradley Cooper and Julia Roberts.
---
What contributed to Paul Rudd's wealth
Paul Rudd's wealth can be attributed to his success in both movies and on television. He has appeared in many commercially successful movies, including Avengers: Endgame, Ant-Man and The 40-Year-Old Virgin.
Paul also earned from being a writer and a producer.
As of 2020, he is estimated to be worth around $70 million.
Ref: Wikipedia, Celebrity Net Worth
---
Other Celebrities: