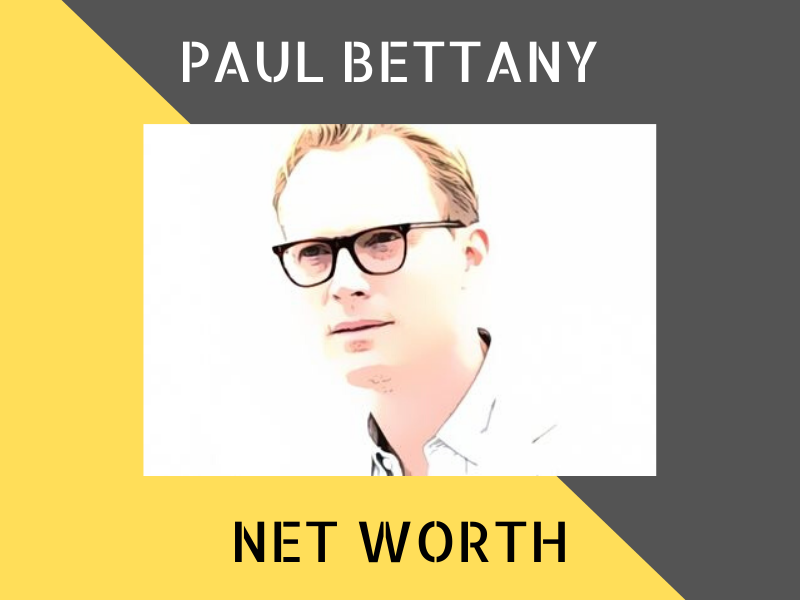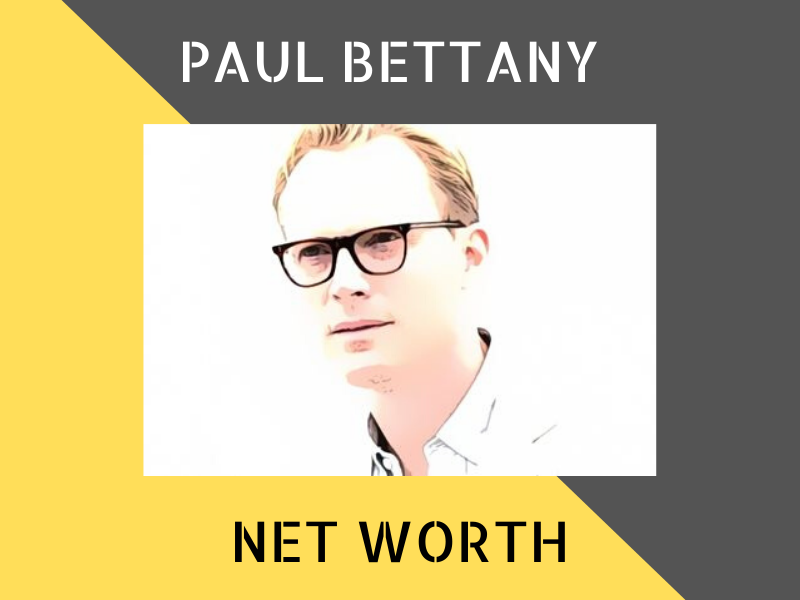 Overview
Paul Bettany is a British-American actor who is best known as Jarvis and Vision in the Marvel Cinematic Universe. He has also acted in movies like Solo: A Star Wars Story and The Da Vinci Code.
As of 2020, Paul Bettany has an estimated net worth of $20 million.
---
Paul Bettany's Net Worth
| | |
| --- | --- |
| NET WORTH: | $20 MILLION |
| AGE: | 49 |
| DATE OF BIRTH: | 27 MAY 1971 |
| NATIONALITY: | BRITISH, AMERICAN |
| PROFESSION: | ACTOR |
| SOURCE OF WEALTH: | MOVIES, TELEVISION |
---
Early Life
Paul Bettany was born on the 27th of May 1971 in London. His mother was a stage singer, stage manager and theater teacher while his father was a dancer, drama teacher and actor.
He was initially raised as a Catholic but later became an atheist. Paul dropped out of school and started performing on the streets in London. He later worked at an elderly home. After some time, he enrolled at the Drama Centre in London.
---
Career
Paul's career began in 1990 when he did a three year course at London's Drama Centre. He debuted on stage with the West End show An Inspector Calls. He also appeared in Julius Caesar, Romeo and Juliet and Richard III.
When he turned 21, Paul appeared in the BBC show Oliver Twist. He also appeared in Sean Bean's series Sharpe. Paul Bettany had his film debut in Bent, which starred Jude Law, Ian McKellen and Clive Owen.
He also had roles on television including in Killer Net and Coming Home. Paul then acted in more movies such as Gangster No. 1 which landed him many nominations and A Knight's Tale (with late Heath Ledger). He won an award by the London Film Critics Circle for his role in A Knight's Tale.
Paul was then cast in A Beautiful Mind (with Russell Crowe) and Red Dragon (with Edward Norton and Anthony Hopkins). He continued to act in Master and Commander: The Far Side of the World, Dogville and The Reckoning.
Paul Bettany was later cast as the star of Wimbledon, a romcom with Kirsten Dunst. That was the time he was introduced to Jon Favreau who later cast him in Iron Man.
He later acted in more movies including Firewall (with Harrison Ford), The Da Vinci Code (with Tom Hank), Inkheart, The Tourist (with Johnny Depp and Angelina Jolie), Legion, Priest and Margin Call.
Marvel breakthrough
In 2012, Paul Bettany was cast as Jarvis in Iron Man 2, an AI that was created by Tony Stark. He reprised his roles in The Avengers and Iron Man 3. Starting from Avengers: Age of Ultron, he played the character of Jarvis which then became known as Vision. Paul also acted in Captain America: Civil War and Avengers: Infinity War.
During Avengers, he acted alongside many huge stars including Robert Downey Jr, Chris Evans, Scarlett Johansson, Mark Ruffalo, Chris Pratt, Tom Hiddleston, Samuel L Jackson, Paul Rudd, Zoe Saldana, Chris Hemsworth, Tom Holland, Gwyneth Paltrow, Jeremy Renner, Brie Larson, Sebastian Stan, Elizabeth Olsen, Cobie Smulders, Don Cheadle, Bradley Cooper, Josh Brolin, Chadwick Bose, Anthony Mackie, Dave Bautista, Benedict Cumberbatch and Vin Diesel.
Apart from Marvel, Bettany also appeared in Transcendence, Mortdecai and Solo: A Star Wars Story. He will be appearing with Elizabeth Olsen in WandaVision under Disney+.
---
Highlights
Here are some of the highlights of his career.
He has been nominated for many awards, including in Screen Actors Guild, BAFTA Awards and Saturn Award.
Paul Bettany has won a few awards including Glamour Awards Man of the Year and Jordan Award for Best Actor.
He has starred in many movies that have succeeded commercially.
---
Interesting Facts about Paul Bettany
He was one of the few who didn't appear in Endgame, the highest grossing film of all time.
Paul married Jennifer Connelly in 2003 and they have a few children together.
He replaced Michael K. Williams in Solo: A Star Wars Story as the latter was unable to return for re-shoots.
---
What contributed to Paul Bettany's wealth
Paul Bettany's wealth can be attributed to his success in the movie industry, among others. He has acted in many successful movies, including Iron Man, Avengers: Infinity War, The Da Vinci Code and Solo: A Star Wars Story.
As of 2020, he is estimated to be worth around $20 million.
Ref: Wikipedia, Celebrity Net Worth
---
Other Celebrities: