For those of you who are in need of extra income each month, why not do paid surveys? Some of you may still be studying in college or in university, or maybe you're a stay-at-home parent; you can do surveys and earn money online.
If you have extra time each day, why not utilise it to gain money? Instead of just lazing around at home, all of us can be more productive in life. All that's required to do paid surveys is a laptop or a similar device and an internet connection, which I'm sure you will have if you're reading this.
All you need to do is to sign up with legitimate survey websites and start doing surveys. To be honest, if you're from the United States, you'll probably have a better earning opportunity from surveys as everyone knows that companies are willing to pay more for US audience.
If you're not from the US, worry not. There are paid opportunities for you guys as well.
What are the legitimate survey sites available right now? I've done some research and I've listed the best survey sites that I know of.
1. YouGov (recommended)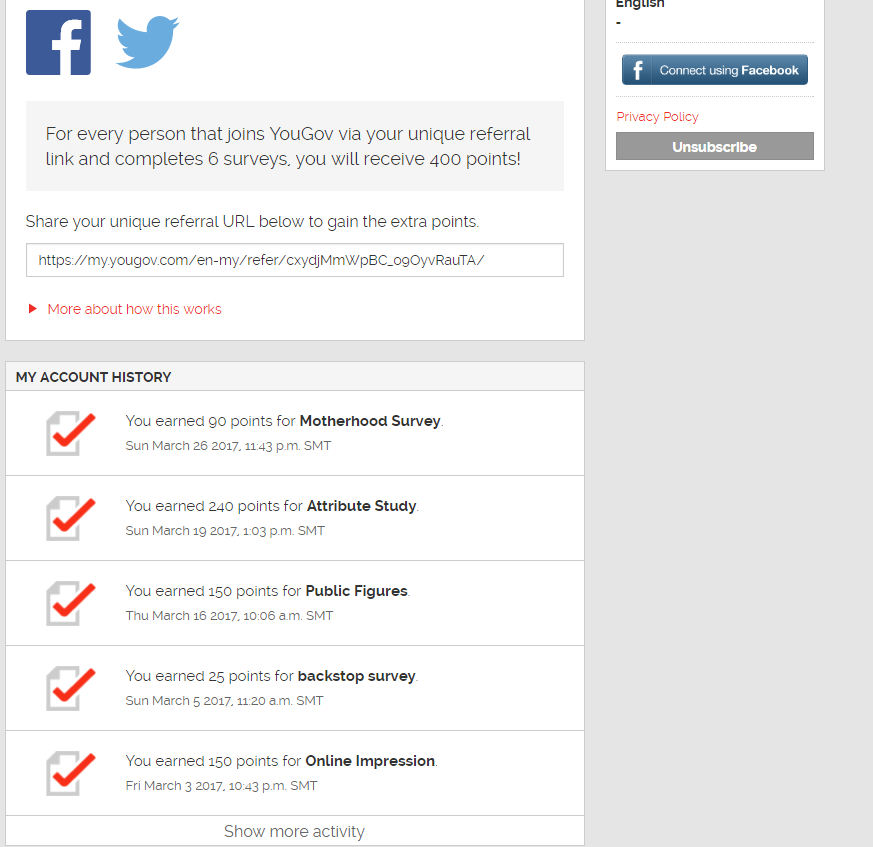 YouGov provides more serious paid surveys, e.g. political, governmental or even brands. If you're into political or governmental surveys, this is for you.
If you're not, do not worry as they have surveys on brands. What kinds of brands? I did a survey on insurance companies such as Allianz, Prudential, Tokio Marine and MSIG. They also had a survey on e-commerce sites such as Amazon, Taobao, Lazada and so on. Their surveys are around 15 mins or lesser.
Minimum payout: $20.
Prizes: Cash (through PayPal), gift vouchers, Air Asia points, etc.
2. Swagbucks (recommended)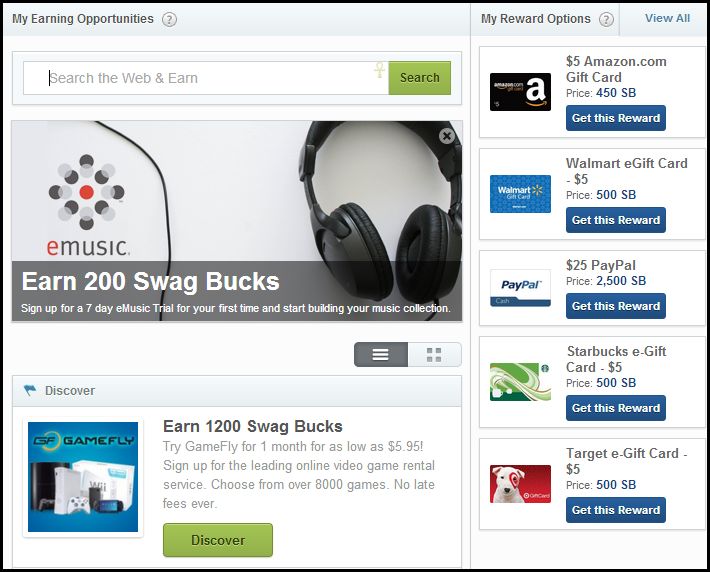 Swagbucks is probably one of the most legit paid survey sites around, as many people can testify to that. Basically how it works is that you earn points called SB by doing tasks such as paid surveys, watching videos or even searching the web.
Swagbucks is available in US, UK, Australia, Canada, India, France, Germany and Ireland.
Minimum payout: $5
Prizes: Cash and Gift Cards
3. Vivatic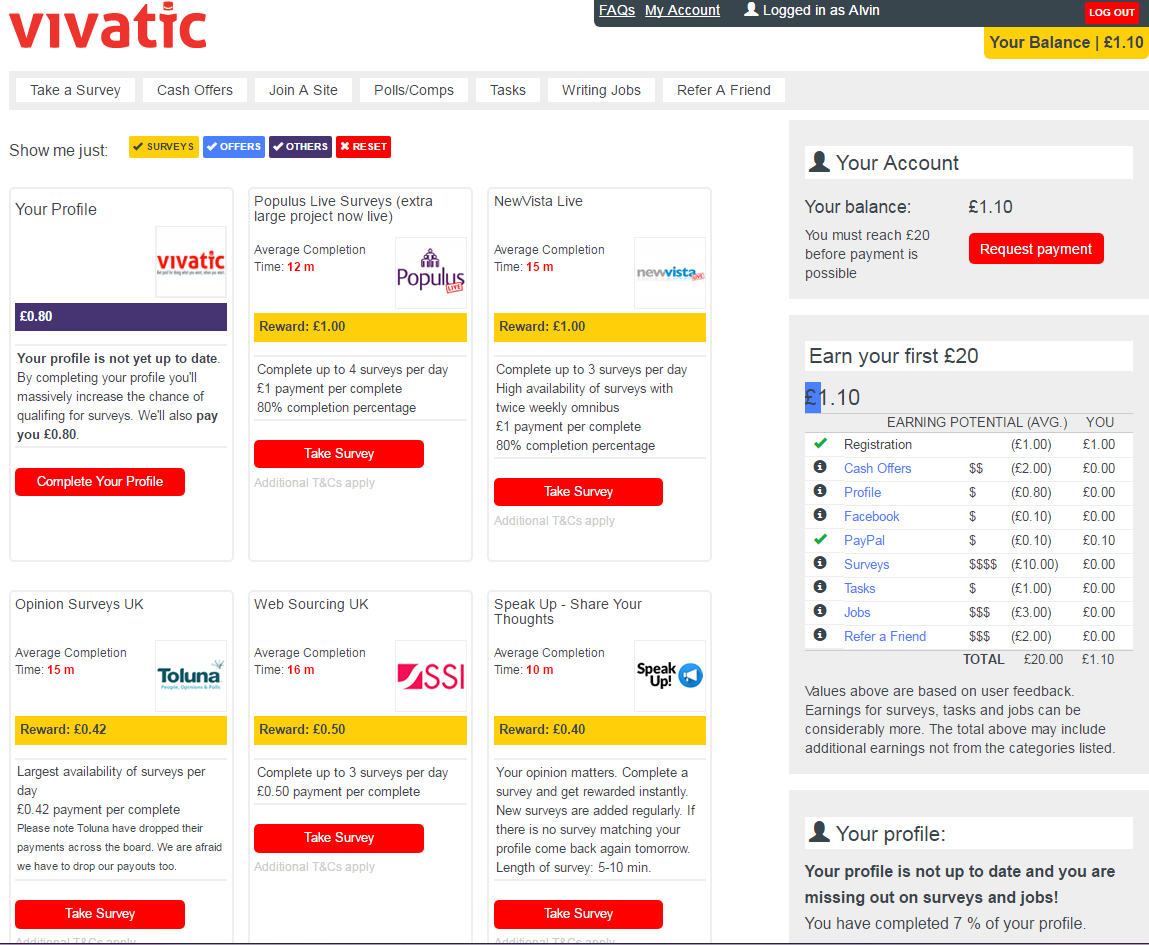 Vivatic is based in the UK. It allows you to make money online by doing surveys, polls, tasks, writing jobs, cash offers and even by joining a site. The highest paying job is still paid surveys.
The good thing about Vivatic is that they have a lot of available surveys for you to do. The downside is that the minimum payout is quite high, which is £20.
Minimum payout: £20
Prizes: Cash
4. Opinion Outpost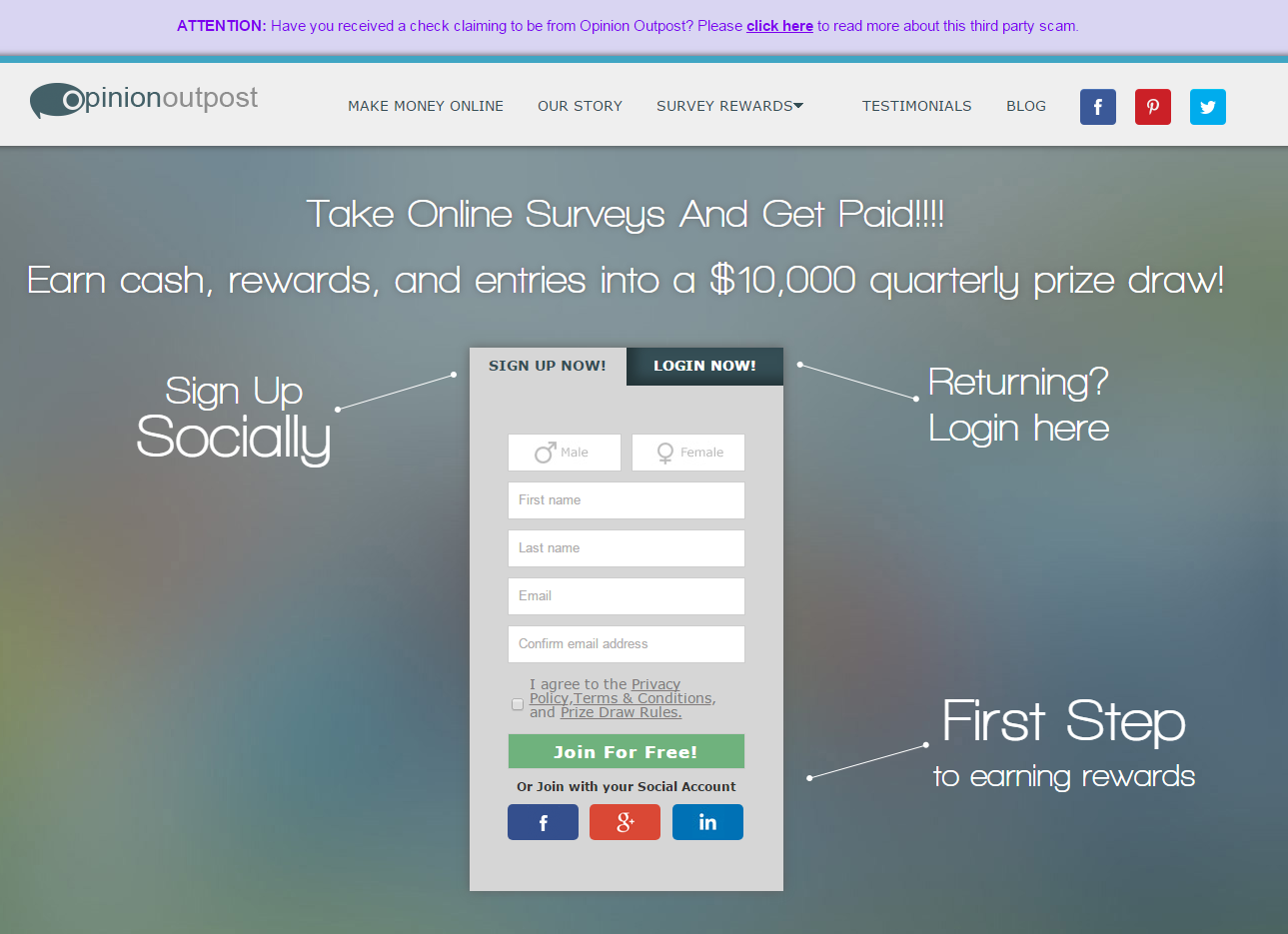 Opinion Outpost provides surveys for businesses and you (as a consumer) will be able to participate in paid surveys. They also offer a $10,000 giveaway every quarter of the year, and you get an entry for each survey you do. If you're lucky, you might win! It's free to join anyways.
Unfortunately for some of you, Opinion Outpost only works in the US, UK and Canada.
Minimum payout: $10
Prizes: Cash, iTunes Gift Cards and Amazon Gift Cards
5. CashCrate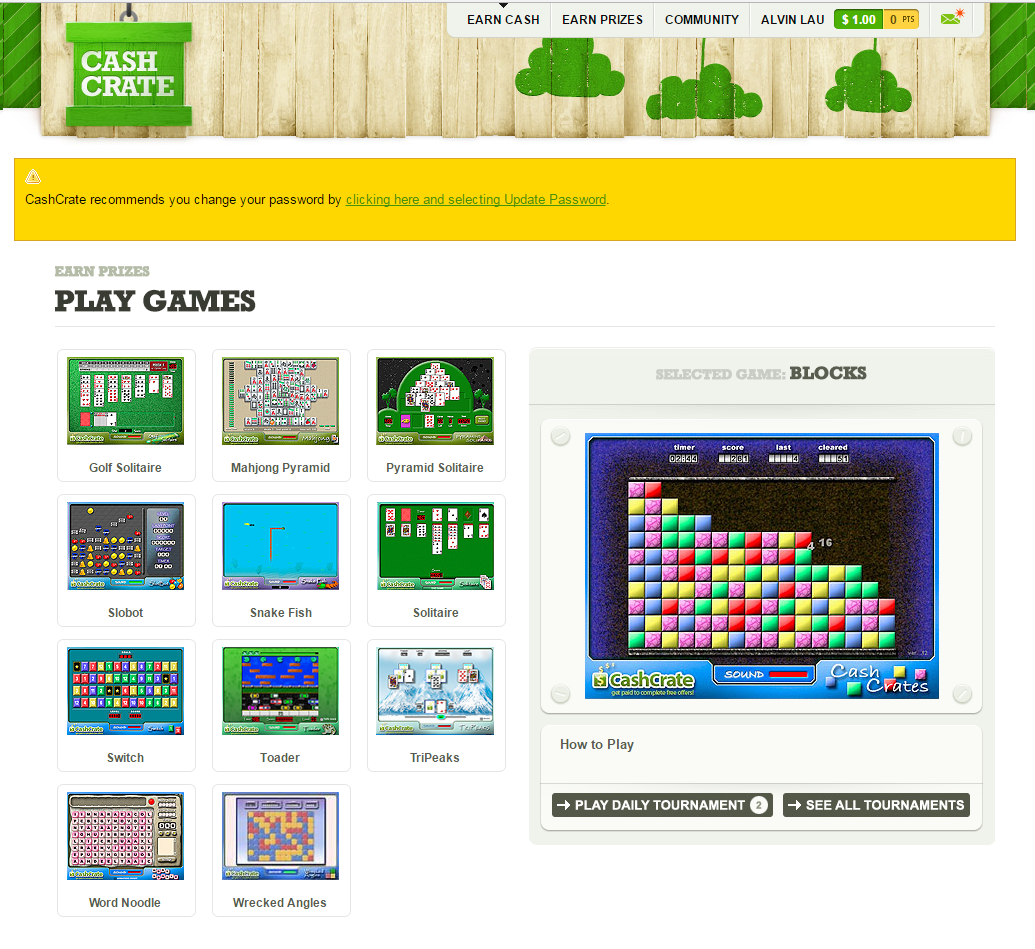 I'm sure most of you have heard of CrashCrate before. It's one of the oldest survey sites available. How do you earn? They specialise in all kinds of paid surveys but they have other ways to earn prizes as well.
They have divided their website into cash or prizes. There are surveys, offers, tasks and referrals where you can earn cash directly. The other way is that you have to earn points to redeem gift cards. To obtain points, you can do surveys or even play games. They have a wide range of Gift Cards available.
Minimum payout: $20
Prizes: Cash and Gift Cards
6. InstaGC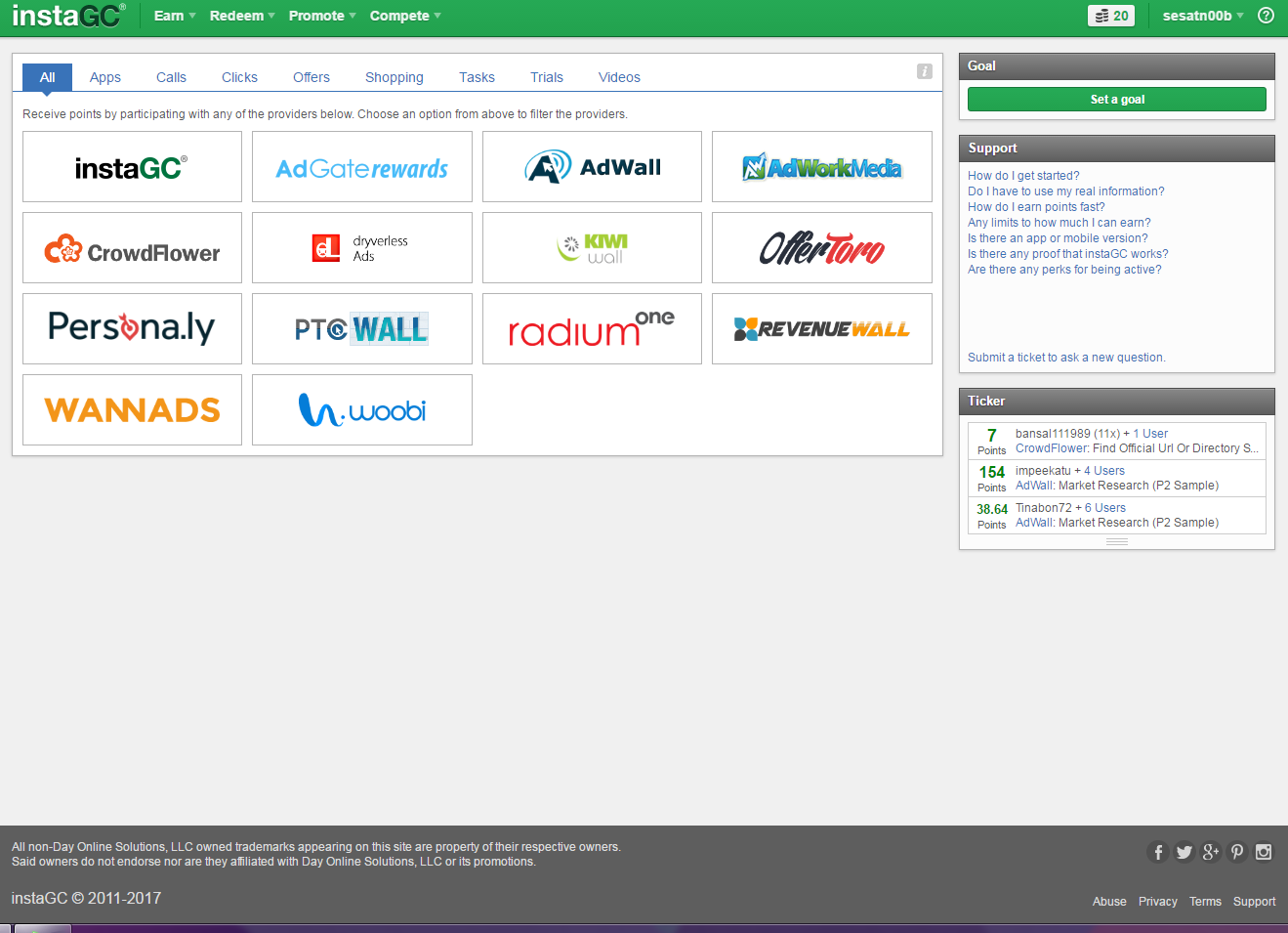 What is InstaGC? It is a platform which allows you to make money online in many ways; not just surveys. It has many participating partners, for e.g. CrowdFlower, AdWall, OfferToro and so on.
How do you earn points? You can earn points by completing paid surveys, downloading and installing apps, watching videos, doing tasks, visiting websites and so on.
The downside is that each task doesn't pay a lot so you will have to slowly accumulate and cash out after some time. The advantage of InstaGC is that the minimum payout is low!
Minimum payout: $1
Prizes: Cash (via PayPal) and all kinds of Gift Cards
7. InboxDollars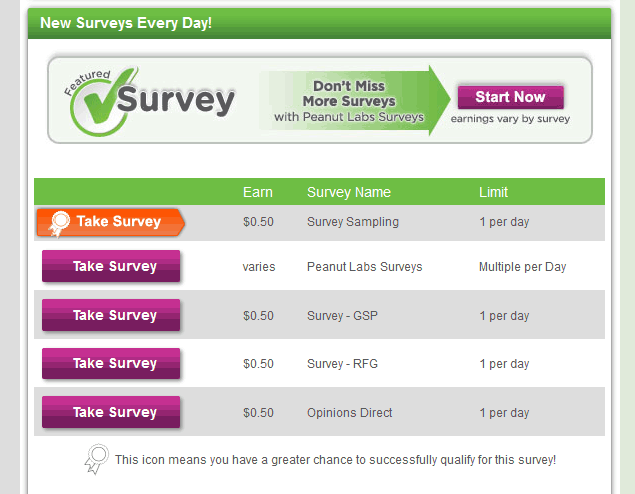 What is InboxDollars? It is an online business and they provide payments to users who receive and respond to their email advertisements, paid surveys, games and other features as well.
You can earn around 1 to 10 cents for each email. it also pays you for doing paid surveys, playing games, web searches and online shopping. The downside is that the minimum payout is high.
Minimum payout: $30
Prizes: Cash
8. Survey Junkie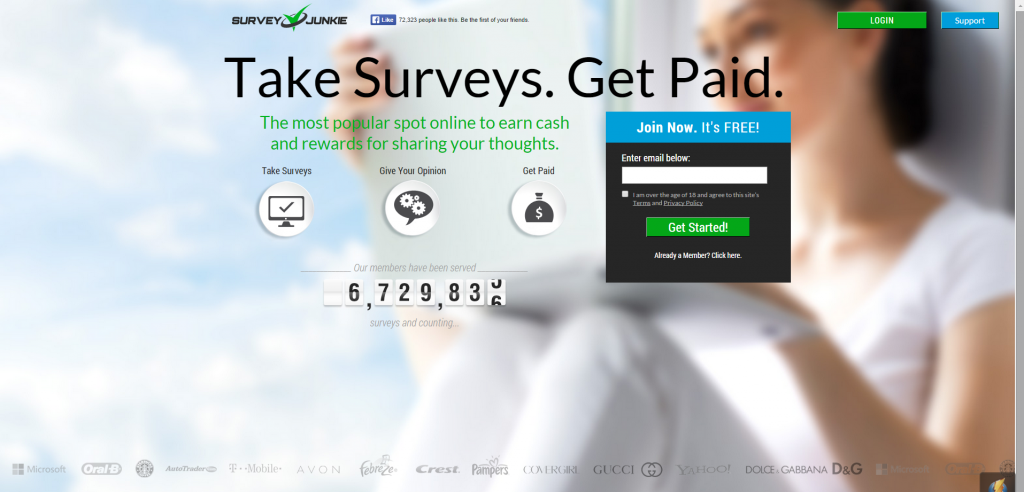 Survey Junkie is another paid survey site (which is obvious from the name). It is only applicable for US, Canada and Australia.
You may expect to earn from $1 to $3 per survey. Like all survey sites, the difficult part is to qualify for surveys. You earn points from each survey and you exchange points for cash (via PayPal). Surveys lasts around 5 to 20 minutes.
Minimum payout: $10
Prizes: Cash and Gift Cards
9. Prize Rebel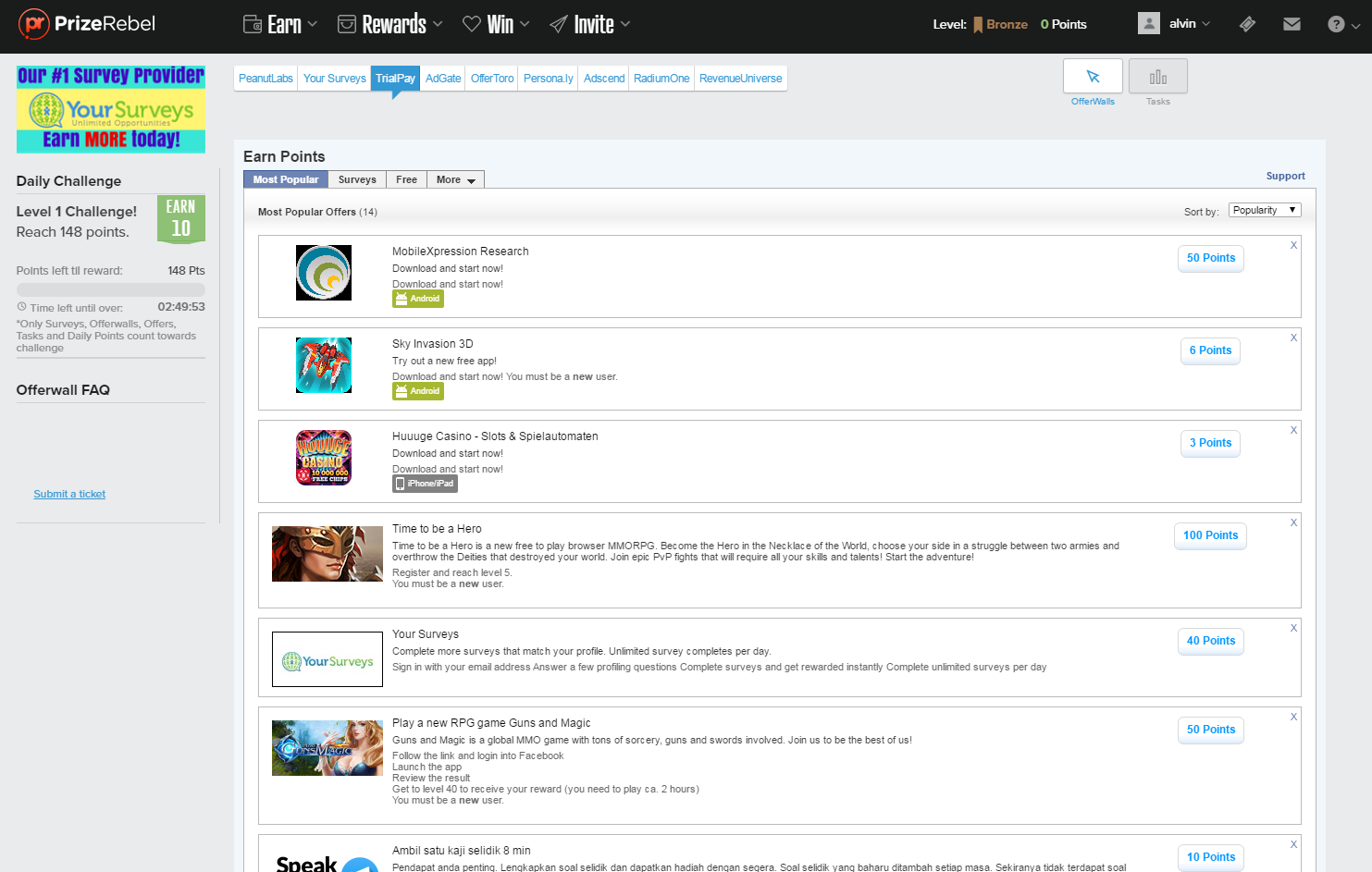 Prize Rebel is a site that pays you for surveys and also for doing tasks. It is a partner of CrowdFlower, so you can actually see tasks from CrowdFlower here. It is similar to InstaGC at number #6 above as they have the same partners.
Similarly with InstaGC, you can earn points by doing paid surveys, downloading and installing apps, doing tasks, watching videos, visiting websites and so on. The good thing about Prize Rebel is that they have all kinds of rewards and the minimum payout is relatively low.
Minimum payout: $5
Prizes: Cash, Gift Cards, Bitcoins and Online Games Cash Cards (e.g. Steam Cash Cards)
Conclusion
Surveys may get you extra income each month but don't expect to get rich from it. That said, it wouldn't hurt to earn an extra few hundred dollars a month to pay bills, buy groceries or just for an added spending power.
There are many fake survey sites online, so you have to be careful of what kind of information you're giving online. If they're asking for information that is too personal or information relating to your passwords, please do not disclose such information. Do a simple Google search on survey site reviews to filter the legitimate paid survey sites from the scam sites.
Let us know in the comment box if you have tried any of these paid survey sites and what is your overall experience with them.
Note 1: Some of the links above are affiliate links.
Note 2: Do always check to see if your country is supported by these survey sites as the rules change from time to time.
---
Related articles:
Three Platforms Where You Can Earn Money Streaming
How To Start A Blog And Make Money Blogging