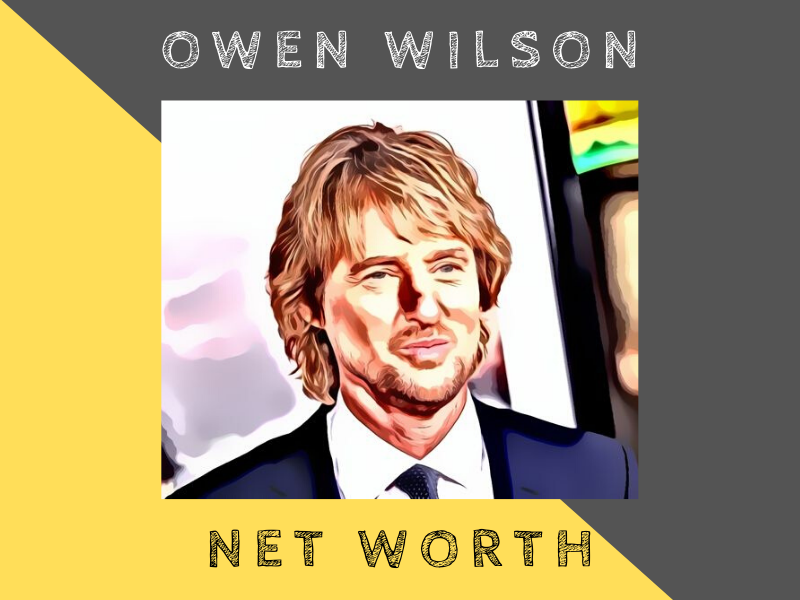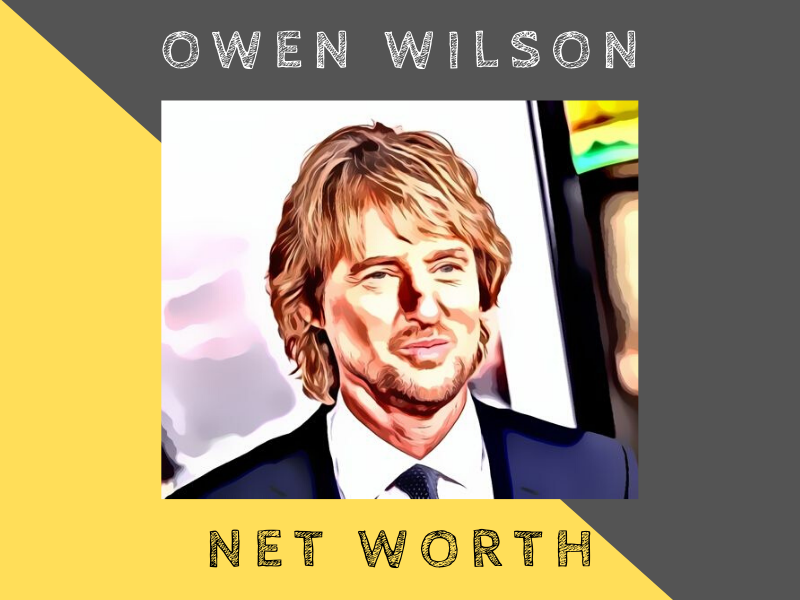 Overview
Owen Wilson is an American actor, producer and screenwriter. He is best known for his movies including the Cars series, Night at the Museum series, Wedding Crashers and Shanghai Knights.
As of 2020, Owen Wilson is estimated to have a net worth of $70 million.
---
Owen Wilson's Net Worth
| | |
| --- | --- |
| NET WORTH: | $70 MILLION |
| AGE: | 52 |
| DATE OF BIRTH: | 18 NOVEMBER 1968 |
| NATIONALITY: | AMERICAN |
| PROFESSION: | ACTOR, PRODUCER, SCREENWRITER |
| SOURCE OF WEALTH: | MOVIES, TELEVISION |
---
Early Life
Owen Wilson was born on the 18th of November 1968 in Dallas, Texas. His mother was a photographer and his father was an advertising executive and operator of a TV station.
Owen is of Irish descent and his parents were from Massachusetts. He attended the New Mexico Military Institute and later went to the University of Texas where he got a degree in English.
---
Career
Early Career
Owen Wilson's career began in the 90s when he debuted in the film Bottle Rocket. He later co-wrote the script with Wes Anderson for the movies Rushmore and The Royal Tenenbaums.
He later got a role in The Cable Guy, starring alongside Jim Carrey, and the film was directed by Ben Stiller.
Owen later received supporting roles in Anaconda (starring J Lo and Ice Cube), Armageddon (starring Bruce Willis, Ben Affleck and Liv Tyler) and The Haunting.
In 2000, Owen starred beside Jackie Chan in the film Shanghai Noon which grossed over $100 million. He continued to act in more movies like Zoolander (with Will Ferrell), Behind Enemy Lines, The Royal Tenenbaums and Spy (with Eddie Murphy).
Owen then acted in Starsky & Hutch in 2004, and later acted in Around the World in 80 Days with Jackie Chan again.
Continued success
Since then, Owen has been involved with more movies, including Wedding Crashers (with Vince Vaughn), Cars animated film, You, Me and Dupree (with Kate Hudson), Night at the Museum, Meet the Parents and Zoolander 2.
During this time, he has cemented his place as a lead actor. Owen then appeared in The Darjeeling Limited, Drillbit Taylor, Marley & Me (with Jennifer Aniston), The Big Year (with Jack Black) and Midnight in Paris.
Owen Wilson continued to act in the sequels to the animated Cars film, No Escape, The Grand Budapest Hotel, She's Funny That Way and Wonder.
In 2017, he also became the face of UK sofa retailer Sofology.
He has also appeared as the voice of Lightning McQueen in video games related to the film Cars.
---
Highlights
Here are some of the highlights of his career.
He has been nominated for so many awards throughout the years including for British Academy Film Award, Academy Award, Satellite Award, SAG Award and Teen Choice Award.
Owen has also won some of these awards, including Debut of the Year by Lone Star Film & Television Award and Best Ensemble for The Grand Budapest Hotel by several awards.
He has acted in many movies that have reached commercial success.
---
Interesting Facts about Owen
Owen Wilson's nose is out of shape because of a football injury and a fight during high school.
He has appeared in two music videos, i.e. Johnny Cash's God's Gonna Cut You Down and The Killers' Christmas in L.A.
Wilson is apparently acting in the sequel to Shanghai Knights with Jackie Chan again.
---
What contributed to Owen Wilson's wealth
Owen Wilson's wealth can be attributed to his success in movies especially. He was apparently paid millions for his movies including Starsky & Hutch and Shanghai Knights.
Owen also had sponsors that would have paid him a lot for each campaign.
As of 2020, he is estimated to be worth around $70 million.
Ref: Wikipedia, Celebrity Net Worth
---
Other Celebrities: