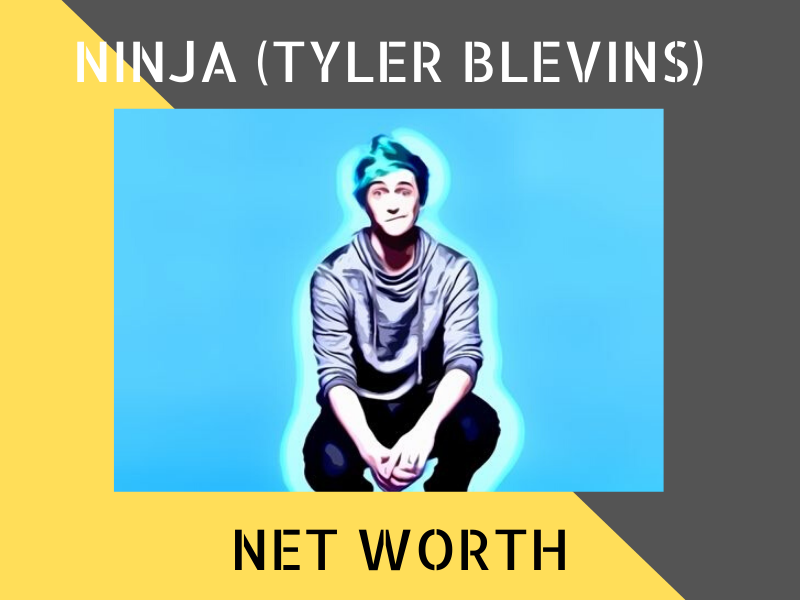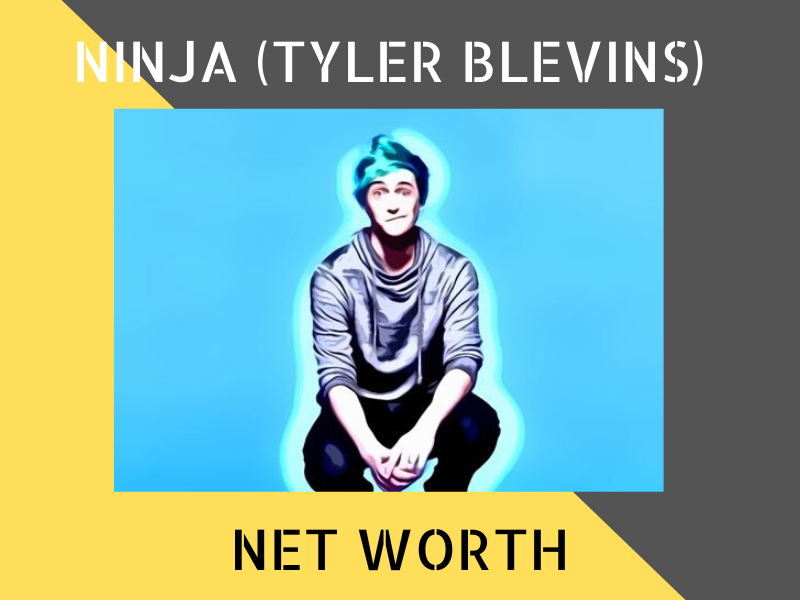 Overview
Ninja (Tyler Blevins) is an American streamer, YouTuber, pro gamer and internet personality. He is best known for streaming Fortnite Battle Royale on Twitch and later on Mixer.
As of 2020, Ninja has an estimated net worth of $15 million.
---
Ninja's Net Worth
| | |
| --- | --- |
| NET WORTH: | $15 MILLION |
| AGE: | 29 |
| DATE OF BIRTH: | 5 JUNE 1991 |
| NATIONALITY: | AMERICAN |
| PROFESSION: | STREAMER, YOUTUBER, PRO GAMER, INTERNET PERSONALITY, |
| SOURCE OF WEALTH: | TWITCH, MIXER, YOUTUBE, SPONSORS |
---
Early Life
His real name is Richard Tyler Blevins and he was born on the 5th of June 1991 in Detroit. His family later moved to the Chicago suburbs when he was a year old.
Tyler attended the Grayslake Central High School where he already started playing a lot of video games. After graduating, he decided to become a professional gamer and entered tournaments.
---
Career
Ninja began his career with Halo 3 and played the game professionally. He has played for many teams in his career, including Cloud9, Team Liquid, Renegades and Luminosity Gaming.
His streaming career began in 2011, when he played the game H1Z1. Ninja later streamed PUBG.
His breakthrough came when he started streaming Fortnite Battle Royale and his viewership grew exponentially. It was also because the game exploded in popularity.
In 2018, Ninja also streamed with celebrities like Drake, Juju Smith-Schuster and Travis Scott. Even Ellen Degeneres showed his stream on TV. He set the Twitch record for the most concurrent viewers on Twitch (outside of tournament events). He is now known to be one of the best Fortnite players around.
Ninja also received many brand sponsors including Red Bull Esports and with Epic Games (Fortnite's creator). Fortnite added a Ninja-based cosmetic skin to the game in 2020.
He also apparently made $1 million as EA paid him to play Apex Legends on stream and to promote it through social media.
Move to Mixer
As of March 2020, Ninja has 14.7 million followers on Twitch but he has stopped streaming on the platform for 7 months.
He moved to Microsoft's streaming platform Mixer under a deal. He was probably paid a lot to stream exclusively on Mixer.
On YouTube, Ninja has 22.9 million subscribers as of March 2020, and has gained over 2.1 billion views from all his videos.
---
Highlights
Here are some of the highlights of his career.
Ninja is one of the few celebrities featured in YouTube Rewind 2018.
He also appeared in the NFL's The 100-Year Game advertisement.
He has published his own book titled Get Good: My Ultimate Guide To Gaming.
Ninja has won several awards including Content Creator of the Year in The Game Awards 2018 and Esports Personality of the Year in Esports Awards.
He is both popular and unpopular, and is one of the most well known internet personalities.
---
Interesting Facts about Tyler Blevins
Here are some facts about Tyler.
Blevins was the first esports player to be on the cover of ESPN magazine.
He was also in the reality show The Masked Singer, and was voted out after his performance to Devo's Whip It and Lil Nas X's Old Town Road.
He is no stranger to controversy over the years.
---
What contributed to Ninja's wealth
Ninja's wealth can be attributed to many things, including his streaming career with both Twitch and Mixer, his tournaments, brand deals, exclusivity deals, YouTube and so on.
Due to his influence, he should be paid a ton of money for promoting games (such as Apex Legends) or even to stream exclusively on Mixer.
How do Twitch streamers get paid?
Advertising. For the more popular streamers, they get to partner with Twitch and can turn on the advertising block. The revenue is generated by visitors watching the ads or by clicking on them.
Subscriptions. The bulk of a Twitch streamer's earnings are usually from subscriptions. Streamers get paid a portion of the subscription amount that viewers paid. For more popular streamers, they can usually negotiate for a much bigger portion of the amount.
Donations. Streamers also get donations from viewers, either in the form of money through third-party platforms like Streamlabs or by getting bits (managed by Twitch themselves). Streamers get about $1 per 100 bits. Viewers have to pay around $1.4 for 100 bits, so Twitch absorbs the $0.4.
As of 2020, Ninja is estimated to be worth around $15 million.
Ref: Wikipedia, Celebrity Net Worth
---
Other Celebrities: