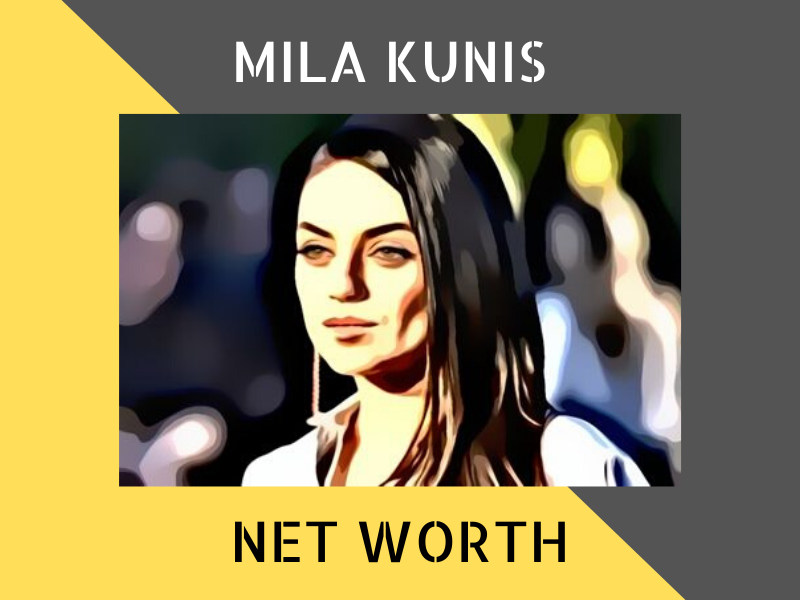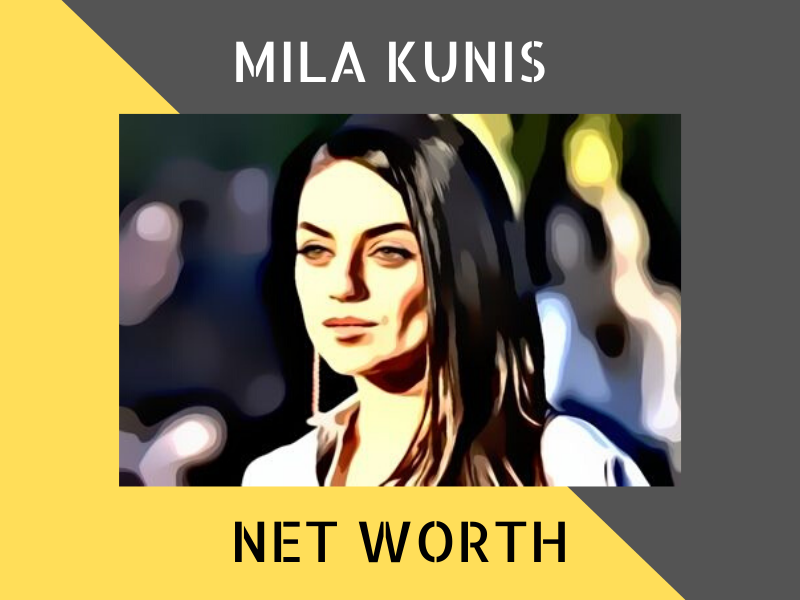 Overview
Mila Kunis is an American actress who is best known for her roles in That '70s Show, Family Guy, Black Swan and Oz the Great and Powerful.
Today, she has an estimated net worth of $65 million.
---
Mila Kunis' Net Worth
| | |
| --- | --- |
| NET WORTH: | $65 MILLION |
| AGE: | 37 (14 AUGUST 1983) |
| NATIONALITY: | AMERICAN |
| PROFESSION: | ACTRESS |
| SOURCE OF WEALTH: | TELEVISION, MOVIES |
| LAST UPDATED: | 2020 |
---
Early Life
Mila Kunis was born on the 14th of August 1983 in the Soviet Union. Her mother is a physics teacher and her father is a mechanical engineer but they work other jobs. Her family left the USSR to pursue a better life in the US.
Mila was raised as a Jewish growing up even though the Soviet Union suppressed religion. As a kid, she schooled at the Rosewood Elementary School but she couldn't speak English back then.
Mila later attended the Hubert Howe Bancroft Middle School. While filming That '70s Show, she had to use an on-set tutor. She later went to Fairfax High School and briefly went to UCLA and Loyola Marymount University.
---
Career
Mila Kunis' career began very early. She went for acting classes when she was only nine. She then did a Barbie commercial, among other commercials. Her first TV role was with Days of Our Lives and later appeared on Baywatch as well.
Mila continued to appear in Honey, We Shrunk Ourselves, Gia (with Angelina Jolie) and Santa with Muscles. She later got a role in That '70s Show with Ashton Kutcher and Topher Grace. It was one of her biggest roles and she was on the show for 8 seasons. In 1999, Mila got another big role where she voice-acted Meg in Family Guy.
Movies
From 2001, she started acting in movies. Her first movie was with Kirsten Dunst in Get Over It. She continued to get roles in American Psycho 2, Moving McAllister, After Sex (with Zoe Saldana), Forgetting Sarah Marshall (with Jason Segel and Kristen Bell) and Max Payne (with Mark Wahlberg).
Mila Kunis continued to act in many roles including in Extract (with Jason Bateman and Ben Affleck), The Book of Eli (with Denzel Washington), Date Night (with Tina Fey and Steve Carell), Black Swan (with Natalie Portman), Friends with Benefits (with Justin Timberlake) and Ted.
In 2013, she acted alongside James Franco and Joey King in Oz the Great and Powerful. She continued to get roles in Blood Ties (with Clive Owen), Jupiter Ascending (with Channing Tatum), Bad Moms and The Spy Who Dumped Me, among others.
---
Highlights
Here are some of the highlights of her career.
She has received many award nominations over the years including at the SAG Awards, People's Choice Awards, Scream Awards and Teen Choice Awards.
Mila won several awards including Best Supporting Actress at the Saturn Awards, Oklahoma Film Critics Circle and the Scream Awards for the movie Black Swan.
She has been named in many magazines like FHM, Men's Health and GQ to be one of the hottest women in the world (or in such similar category).
---
Interesting Facts
Mila Kunis married her That '70s Show co-star Ashton Kutcher.
She is apparently a big fan of World of Warcraft and loves playing it.
Chuck Norris apparently taught her how to throw a punch when she was on an episode of Walker, Texas Ranger.
Mila thanks Judd Apatow for helping her career-wise after That '70s Show with the role on Forgetting Sarah Marshall.
---
What contributed to Mila Kunis' wealth
Mila Kunis' wealth can be attributed to many sources, especially her acting roles on both television and movies. Her long-standing roles in Family Guy and That '70s Show should have earned her a lot.
---
Other Celebrities: