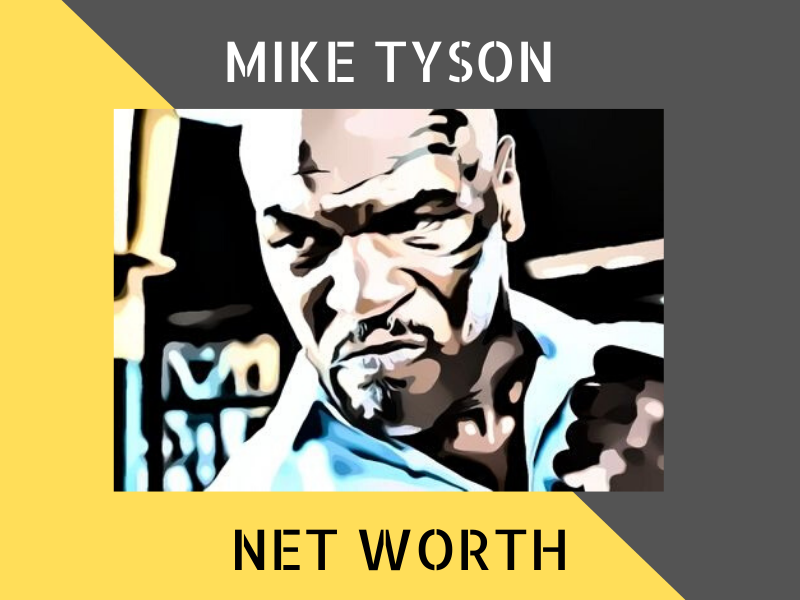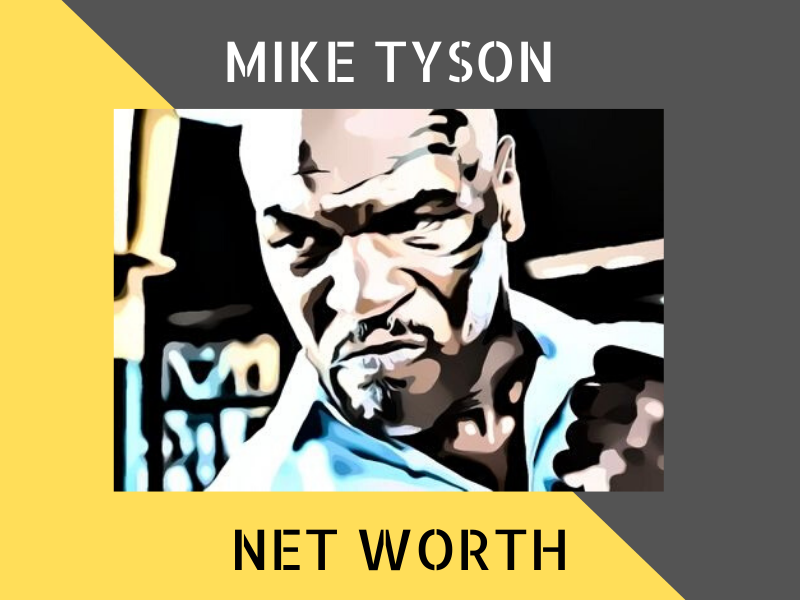 Overview
Mike Tyson is a former professional boxer from USA whose career spun between 1985 and 2005. He is popularly known for being the youngest boxer to win a heavyweight title.
This is because he won the title when he was only 20 years and four months old. Tyson has also been the first heavyweight champion to win WBA, WBC and IBF titles consecutively between 1986 and 1987.
He has earned up to $300 million in his entire career, but now, his net worth is $3 million after losing all that money.
---
Mike Tyson's Net Worth
| | |
| --- | --- |
| NET WORTH: | $3 MILLION |
| AGE: | 54 |
| DATE OF BIRTH: | 30 JUNE 1966 |
| NATIONALITY: | AMERICAN |
| PROFESSION: | FORMER PRO BOXER |
| SOURCE OF WEALTH: | PROFESSIONAL BOXING, ACTING |
---
Early Life
Michael Gerard Tyson was born on the 30th of June 1966 in Brownsville, Brooklyn. According to some sources, his biological father was Purcell Tyson, a Jamaican.
This name was also on Mike Tyson's birth certificate, listed as his father. However, Tyson recognized another person as his father named Jimmy Kirkpatrick, who hailed from North Carolina. His mother is Lorna Mae (Smith), Tyson.
Mike Tyson has an elder brother, Rodney, born in 1961. His elder sister, Denise, died in 1990 of a heart attack at the age of 24. From Jimmy Kirkpatrick, Mike Tyson had a half-brother, Jimmie Lee Kirkpatrick.
It was on their move to Brooklyn, New York that Kirkpatrick met Tyson's mother. Lorna Tyson died when the former boxer was 16 years old. This was when Mike Tyson was kept under the custody of Cus D'Amato, a boxing trainer and manager.
Growing up in a neighborhood with a high crime rate, Tyson was a child always running the streets taking things that didn't belong to him. Also, he had many fights with people in the neighborhood.
Tyson studied at the Tryon School for Boys in Johnstown, New York. He dropped out of high school when he was a junior.
He was awarded a Doctorate in Humane Letters from the Central State University in 1989.
---
Career
When Mike Tyson in the Tryon School for Boys, Bobby Stewart discovered his fighting skills and decided to train the young boy for some months. Later, he introduced Tyson to Cus D'Amato. Kevin Rooney and Teddy Atlas also trained Mike Tyson until D'Amato fired Atlas. However, Rooney continued the training process.
Mike Tyson's first wins were by knockout: he had 19 wins and won the WBC, WBA and IBF titles between 1986 and 1987. In these fights, he defeated Trevor Berbick, James Smith and Tony Tucker.
In 1988, Tyson knocked out Michael Spinks within 91 seconds after starting the first round and became a lineal champion. This title was retained accordingly when he also defeated Larry Holmes, Frank Burro and Donovan Ruddock between 1990 and 1991.
However, when he competed against heavyweight champion Evander Holyfield, Tyson sustained a rib injury and lost to Holyfield. Tyson had to pull out of this fight.
After serving three years in jail for a rape conviction (and being released on parole), Mike Tyson had some comeback fights which led him to win more WBC and WBA titles. He defeated Bruce Seldon and Frank Bruno in 1996, therefore winning the comeback titles.
When Tyson was 35 years old in 2002, he fought intending to gain the world's heavyweight title again. However, he lost to Lennox Lewis by knockout.
Four years later, Mike Tyson retired after constant knockouts during fights with Kevin McBride and Danny Williams.
In 2003, Tyson claimed to have gone bankrupt after earning $300 million throughout his career. The media has called him a ferocious fighter and one of the hardest hitters in heavyweight championships.
On BoxRec's list of greatest heavyweight champions, Mike Tyson is listed as number 15.
---
Highlights
---
Interesting Facts about Mike Tyson
Mike Tyson is known as one of the best heavyweight champions of all time.
At the beginning of his boxing career, his nicknames were "Iron" and "Kid Dynamite". Later on, his nickname changed to "The Baddest Man on the Planet".
In 1989, the Central State University, Wilberforce, Ohio, awarded the boxer an honorary Doctorate in Humane Letters due to his hard work and persistence.
His first fight was with an older guy who pulled the head of his pigeon.
Mike Tyson was arrested at least 38 times when he was 13 years old.
Tyson has a high-pitched voice and lisp; these were the features that some people made fun of and led to fights.
The heavyweight champion currently holds the longest unified championship reign in the history of heavyweight.
He acted in Donnie Yen's Ip Man movie.
---
What contributed to Mike Tyson's wealth
Mike Tyson has been a determined professional boxer throughout his career, and his will to never give up has inspired so many fans out there.
Also, his mother's death was a shattering moment for him, and he talked so much about it.
Being a proud professional boxer, Tyson has made over $300 million in his lifetime. His net worth as of 2020 is $3 million.
Ref: Wikipedia, Celebrity Net Worth
---
Other Celebrities: