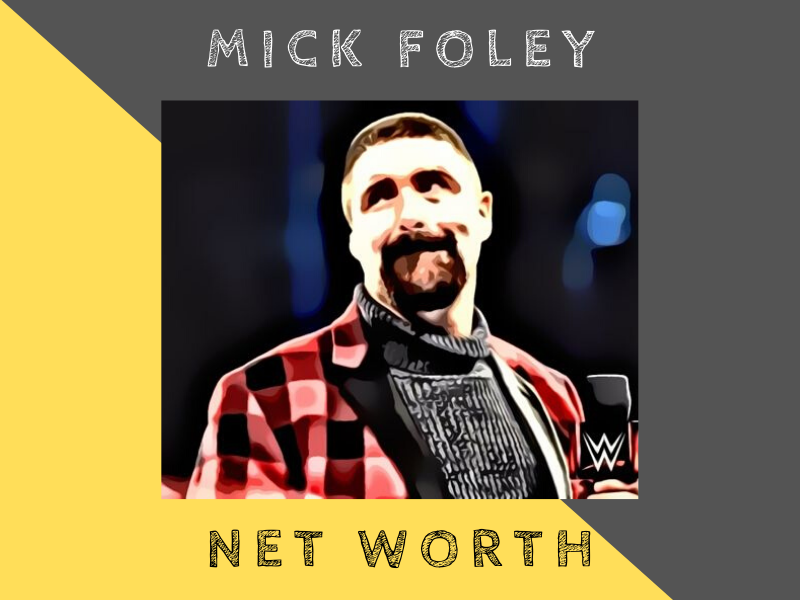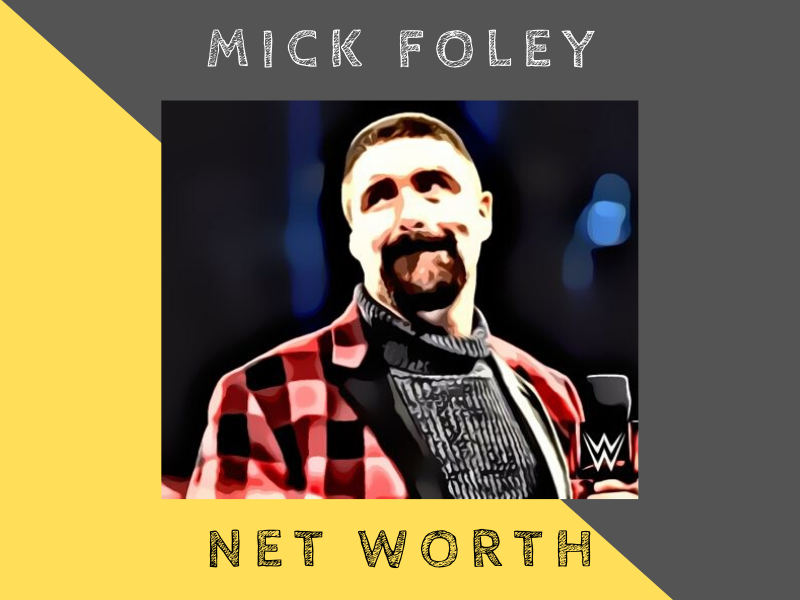 Overview
Mick Foley is best known as an American ex-wrestler, actor, author and commentator. He is no longer wrestling in the WWE but is still involved in other roles.
As of 2020, Mick Foley is estimated to have a net worth of $18 million.
---
Mick Foley's Net Worth
| | |
| --- | --- |
| NET WORTH: | $18 MILLION |
| AGE: | 55 |
| DATE OF BIRTH: | 7 JUNE 1965 |
| NATIONALITY: | AMERICAN |
| PROFESSION: | EX-WRESTLER, ACTOR, AUTHOR, COMMENTATOR |
| SOURCE OF WEALTH: | WWE (WRESTLING, OTHER ROLES), ACTING, BOOKS |
---
Early Life
Mick Foley's full name is Michael Francis Foley and he was born on the 7th of June 1965 in Bloomington, Indiana.
Mick has an elder brother, John, and he is of Irish descent. Not long after he was born, he moved to the Long Island town of East Setauket, NY. He then schooled at the Ward Melville High School.
Even in school, Mick was already wrestling and was a classmate of Kevin James (currently actor and comedian).
Mick then went to the State University of New York. Due to his interest in wrestling, he usually hitchhiked to Madison Square Garden to watch Jimmy Snuka wrestling.
---
Career
Mick Foley trained at Dominic DeNucci's school in Pennsylvania, and he had to drive hours from his college campus weekly. Mick finally debuted in 1983.
In the first few years, he wrestled in the independent circuit and usually wrestled under the name Jack Foley or Nick Foley. He was once clotheslined during a match so hard and was unable to eat solid food for weeks.
Mick later began getting offers from promotions like the Bill Watts' Universal Wrestling Federation. He then joined Continental Wrestling Association (CWA) and debuted as Cactus Jack Manson.
Not long after, he left to World Class Championship Wrestling (WCCW), and won several titles there. He then left to the Alabama's Continental Wrestling Federation for a short stint before going to World Championship Wrestling.
He later went to Herb Abram's Universal Wrestling Federation but again moved to Tri-State Wrestling (now ECW). Mick also worked with the Global Wrestling Federation after that.
In 1991, he finally joined World Championship Wrestling (WCW) full time. It lasted for a few years until he left for NWA Eastern / ECW.
During the time, he also did wrestling with Smoky Mountain Wrestling and in IWA of Japan.
His move to WWF
Finally, Mick Foley went to the WWF in 1996 and debuted as Mason the Mutilator. He was brought in by Vince McMahon. As the name was too dark, he was later renamed as Mankind, the name he's really famous for. His finisher where he wears a sock on his hand and puts it in his opponent's mouth became really iconic.
Mankind was pretty successful in the WWF back then but again, he departed in 2001. He then went independent from 2003 to 2005.
Mick returned to WWE in 2003 and also joined TNA in 2008 to 2011. His second return to WWE was in 2011 and he retired from wrestling some time in 2012. He is still in the WWE industry but has taken different roles. Stephanie McMahon appointed him as Raw's general manager once.
Apart from wrestling, Foley is also an author. He has written his autobiography and other books like Have a Nice Day: A Tale of Blood and Sweatsocks.
Mick Foley have for several times become New York Times' bestselling author.
He not only wrote books; he also appeared in movies and television shows. Foley has appeared in films like Dixieland, Bloodstained Memoirs and The Peanut Butter Falcon.
Foley has also appeared in television as himself various times, including in Family Feud, Who Wants To Be A Millionaire?, and The Howard Stern Show.
---
Highlights
Below are some of the highlights in Mick Foley's career.
He has won many wrestling championships, including the ECW World Tag Team Championship twice, WWF Championship three times and the WWF Tag Team Championship eight times, with wrestlers like Stone Cold and The Rock.
Foley has been featured several times in PWI magazine for Inspirational Wrestler of the Year in 1993 and Match of the Year in 1998/1999, among others.
He is regarded by many to be one of the greatest wrestlers of all time in WWE.
---
Interesting Facts about Mick Foley
Here are some interesting facts on Mick Foley.
Mick has appeared in television a lot, outside of wrestling, including in 30 Rock and Saturday Night Live.
In 2011, he promised to mow the lawn of anyone who donated $5,000 to RAINN. He also matched other people's donations up to $10,000.
Foley is a three-time New York Times' bestselling author.
He once started a kickstarter campaign to fund a movie about mall Santa Clauses.
Comedian and actor Kevin James was his classmate.
In the 1998 Hell in a Cell match, Foley wasn't supposed to fall from the top of the cage when he was choke-slammed.
---
What contributed to Mick Foley's net worth
Mick Foley's net worth can be attributed to various sources, including his successful wrestling career, his well performing books and also his appearances in both films and television.
As of 2020, he is said to be worth around $18 million.
Source: Wikipedia, Celebrity Net Worth
---
Other Celebs: