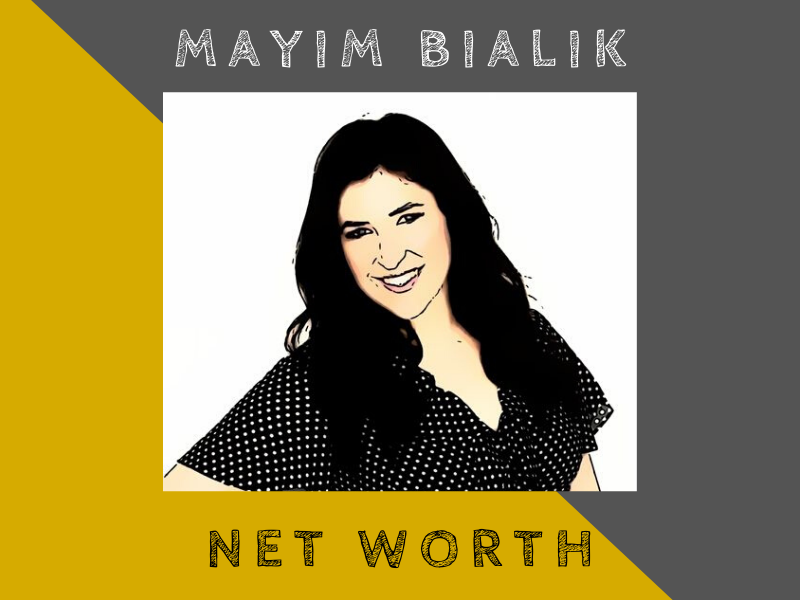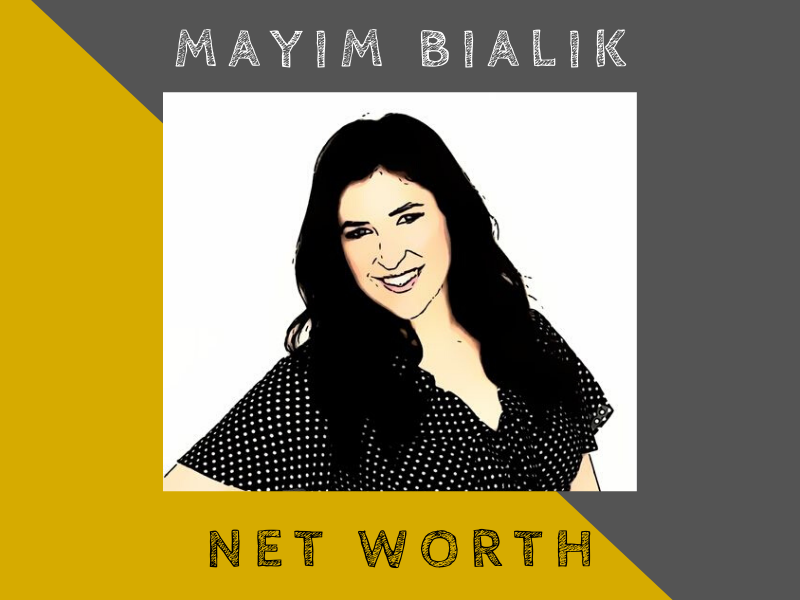 Overview
Mayim Bialik is an American actress, neuroscientist and author who is best known for her role as Amy Farrah Fowler in The Big Bang Theory.
She joined the show later than the rest, in 2010, until the show ended in 2019.
As of 2020, Mayim is estimated to have a net worth of $25 million.
---
Summary
| | |
| --- | --- |
| NET WORTH: | $25 MILLION |
| AGE: | 44 |
| DATE OF BIRTH: | 12 DECEMBER 1975 |
| NATIONALITY: | AMERICAN |
| PROFESSION: | ACTRESS, NEUROSCIENTIST, AUTHOR |
| SOURCE OF WEALTH: | ACTING, WRITINGS, WEBSITE |
---
Early Life
Mayim Chaya Bialik was born in San Diego, California on the 12th of December, 1975. Her family were Jewish immigrants and they lived in The Bronx area of New York City. Three of her grandparents migrated from Hungary, Poland and Czechoslovakia.
Mayim was initially raised as a Reform Jew but she now considers herself to be Modern Orthodox instead.
She schooled in North Hollywood High School, California and finished in the year 1993. She then proceeded to UCLA after getting a deferred acceptance.
In 2000, Mayim attained a B.S. degree in neuroscience from UCLA. As she apparently didn't have the grades for medical school, she went to get a doctorate in neuroscience. In 2005, she returned to acting and in 2007, she received her Ph.D. in neuroscience from the same university.
---
Career
Mayim's debut film was in the 80s when she starred in the horror movie Pumpkinhead. She also guested in The Facts of Life and Beauty and the Beast. She even obtained the Screen Actors Guild card for her role in Beauty and the Beast with just 10 lines of dialogue.
In the same year, Mayim also appeared in the show Beaches and was featured in a few episodes of MacGyver. She was also in the music video of Michael Jackson's Liberian Girl.
Mayim was involved in two TV pilots, i.e. Molloy and Blossom in 1990. She also had a major role in Don't Drink the Water in 1994, with Woody Allen.
Apart from film acting, she was active in voice-over work for animation. She did work for Kim Possible, Johnny Bravo, Hey Arnold! and so on.
In 2010, she joined The Big Bang Theory (season 3) as Amy Farrah Fowler, who played Sheldon's love interest. Her character also had a doctorate and was a neurobiologist which is related to her real-life doctorate.
Towards the end of the series, Mayim was earning at least a few hundred thousand dollars per episode, and her co-workers chipped in as she and Melissa Rauch were getting paid much lower than the original cast.
Apart from The Big Bang Theory, she also had a commercial with IBM in 2019 and in the same year, she (with her production company Sad Clown Productions) had entered contracts with Warner Bros. Entertainment.
They will be releasing a new show Carla in 2020, which is a co-production between Fox Entertainment and Warner Bros..
Mayim Bialik isn't only a talented actress. She also published a couple of books before. She's also the founder of Grok Nation which is an online lifestyle magazine.
Bialik has also written and directed her first film As Sick As They Made Us which will premier in 2020.
---
Highlights
Mayim has had a lot of achievements in her career. Here are a few of the highlights.
She has been nominated for many categories by many awards, including Primetime Emmy Award, Screen Actors Guild Award, Critics' Choice Television Awards, Young Artist Award and a few others.
Mayim has also won some of these awards, including by Young Artist Award, Online Film Critics Society and Critics' Choice Television Awards.
Receiving a doctorate in neuroscience from UCLA.
---
Interesting Facts on Mayim Bialik
Here are some interesting facts on Mayim Bialik.
She claims to be a staunch Zionist.
Mayim is the only member of The Big Bang Theory that has a real Ph.D.
Her debut film was a horror film, Pumpkinhead, which was in 1988.
Mayim has two children, Miles and Fredrick.
She has spent about 10 years on cartoon voice overs.
Mayim and Melissa earned less for their roles in The Big Bang Theory. The original cast decided to get a pay cut to slightly increase Mayim's and Melissa's pay.
She once wrote an opinion article on Harvey Weinstein on the New York Times but it backfired.
---
What contributed to Mayim Bialik's net worth
Mayim Bialik has multiple sources of income, but her biggest source of wealth should be when she played Amy in The Big Bang Theory. She was earning up to $500,000 per episode towards the end of the series.
She also had income from voice overs, acting, books, her website and even film directing (upcoming).
As of 2020, Mayim's net worth is estimated to be around $25 million.
Source: Wikipedia, Celebrity Net Worth
---
Other Celebs: