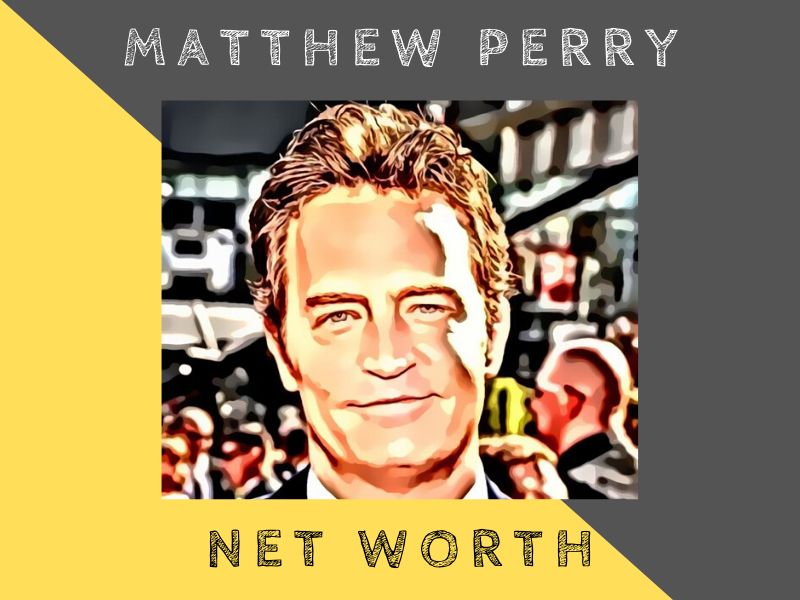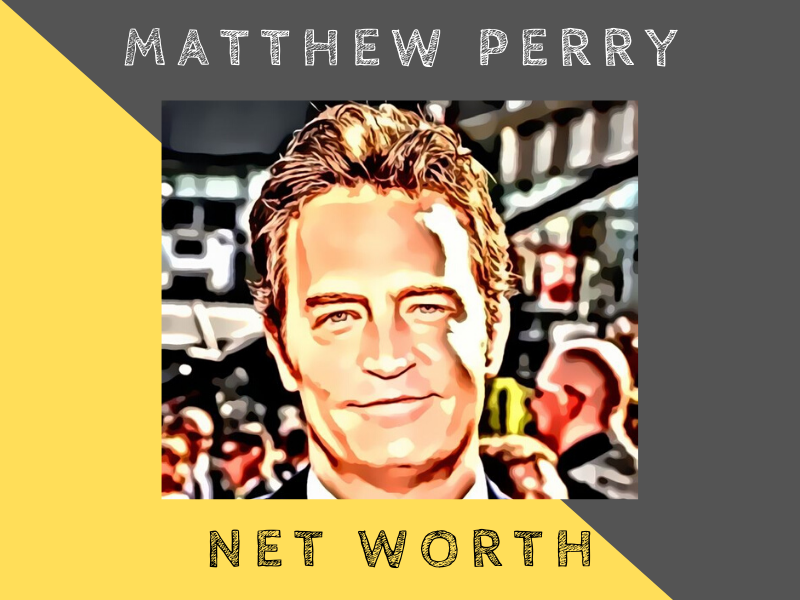 Overview
Matthew Perry is a Canadian-American actor who is best known for his role as Chandler Bing in the sitcom Friends. He is also a comedian and a playwright.
As of 2020, Matthew Perry is estimated to have a net worth of $120 million.
---
Matthew Perry Net Worth
| | |
| --- | --- |
| NET WORTH: | $120 MILLION |
| AGE: | 51 |
| DATE OF BIRTH: | 19 AUGUST 1969 |
| NATIONALITY: | CANADIAN AND AMERICAN |
| PROFESSION: | ACTOR |
| SOURCE OF WEALTH: | TELEVISION, MOVIES, VIDEO GAME |
---
Early Life
Matthew was born on the 19th of August 1969 in Williamstown, Massachusetts. His mother Suzanne is a Canadian journalist and worked for the former Prime Minister of Canada. Perry's dad is John Bennett who was an American actor.
Matthew Perry has dual citizenship, i.e. Canadian and American.
His parents separated before he was 1 year old and his mother remarried a journalist, Keith. Perry grew up in Ottawa and was raised by his mother. He schooled at the West Carleton Secondary School and then went to Ashbury College.
Matthew was also a top-ranked junior lawn tennis player.
---
Career
Matthew's career started when he was 15, as he attended The Buckley School in Sherman Oaks. He then did improv comedy at the LA Connection while still in school.
Perry later acted in the series Second Chance, which was later renamed Boys Will Be Boys. He stayed on in LA and made his film debut in A Night in the Life of Jimmy Reardon back in 1988.
He also acted in three episodes of Growing Pains. In 1990, he was then cast in the sitcom Sydney and had a regular role. He also guested in the show Beverly Hills, 90210, before starring in ABC's sitcom Home Free.
Friends' era
Matthew got his breakthrough in 1994 when he landed the role of Chandler Bing in Friends. Alongside his cast members (Jennifer Aniston, Lisa Kudrow, Matt LeBlanc, David Schwimmer and Courteney Cox), he made around $1 million per episode towards the final seasons.
Matthew was also nominated for the Emmy Awards but didn't eventually win.
During the time, he acted in movies like Fools Rush In, Three to Tango, The Whole Nine Yards and The Whole Ten Yards among others. His involvement in the series The West Wing also landed him more Emmy nominations.
After Friends
After Perry was done with Friends, he debuted as a director in the fourth season of Scrubs. He also starred in other shows like The Ron Clark Story where he received an Emmy nomination and a Golden Globe nomination.
Perry went on to involve himself in more television shows and films, including Studio 60 on the Sunset Strip, Numb, Birds of America, Mr. Sunshine and even Go On.
Matthew was also seen in The Good Wife as a guest star and had his British debut in a British comedy program The Dog Thrower.
He also became an executive producer, writer and star of the sitcom The Odd Couple in 2015.
Apart from television, he has also done theater. He was the lead in the play The End of Longing which premiered at the Playhouse Theater in London.
---
Highlights
Here are some of the highlights of his career.
He has been nominated for many awards, including American Comedy Awards, Golden Globe Awards, Primetime Emmy Awards and SAG Awards, among others.
Perry also won some of these awards, including the SAG Awards, Gold Derby Awards and TV Guide Awards.
He was one of the highest paid actors on television when he was with Friends.
---
Interesting Facts about Matthew Perry
He was the voice of a character in the popular game Fallout: New Vegas.
Matthew's favorite drink is the Sugar-Free Red Bull.
His father once guested on the show Friends and played the role of the father of Rachel Green's boyfriend Joshua.
---
What contributed to Matthew's net worth
Matthew Perry's net worth can be attributed to his success on screen, especially with the sitcom Friends. The main cast were paid a lot, and the pay per episode went up to $1 million in the final seasons.
Perry is still earning millions per year from Friends re-runs.
As of 2020, he is estimated to be worth $120 million.
Source: Wikipedia, Celebrity Net Worth
---
Other Celebrities: