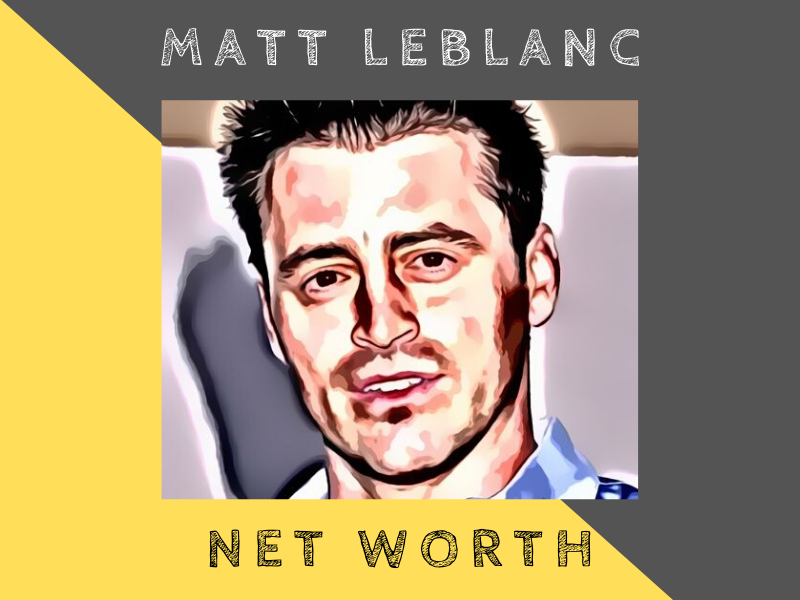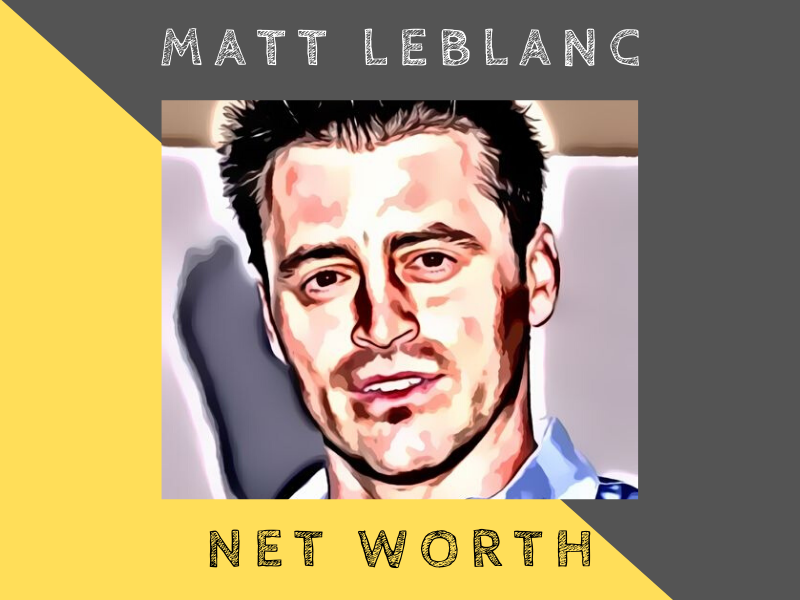 Overview
Matt LeBlanc is an American actor and comedian who is best known for his role as Joey Tribbiani in the iconic sitcom Friends. He also acted in the spin-off Joey.
As of 2020, Matt LeBlanc is estimated to have a net worth of $80 million.
---
Matt LeBlanc Net Worth
| | |
| --- | --- |
| NET WORTH: | $80 MILLION |
| AGE: | 53 |
| DATE OF BIRTH: | 25 JULY 1967 |
| NATIONALITY: | AMERICAN |
| PROFESSION: | ACTOR, COMEDIAN |
| SOURCE OF WEALTH: | TELEVISION, MOVIES |
---
Early Life
Matthew LeBlanc was born on the 25th of July, 1967 in Newton, Massachusetts. His mother was an office manager and his father was a mechanic.
Matt is of multiple descents as his father is of French-Canadian descent while his mother is of Italian descent.
As a kid, he schooled at Newton North High School and left in 1985. Louis C.K. was in the same school as him.
Matt moved to New York when he turned 17 to pursue a modeling career.
---
Career
Matt LeBlanc first appeared in a commercial for Heinz Tomato Ketchup back in 1987. The next year, he received his on screen role in TV 101 for one season.
In 1991, he then acted on Fox's Married… with Children. He later played in two spin-offs Top of the Heap and Vinnie and Bobby but they didn't last for long.
LeBlanc also starred in Bon Jovi's music videos for the songs Miracle and Say It Isn't So. Later, he also appeared in other music videos for Alanis Morrisette, Tom Petty and Bob Seger.
Like his cast-mates (Jennifer Aniston, Courteney Cox, Lisa Kudrow, David Schwimmer and Matthew Perry), his breakthrough came in 1994. He was cast as Joey Tribbiani in the sitcom Friends.
The show lasted for 10 seasons and he made a lot of money from the sitcom. Towards the final seasons, the cast were getting paid around $1 million per episode.
LeBlanc also received nominations for his performance as Joey, including for Primetime Emmy Award, Golden Globe and SAG Awards.
During his time with Friends, he also acted in movies including Charlie's Angels and Charlie's Angels: Full Throttle.
LeBlanc took a long hiatus after Friends ended.
Career revival
In 2011, Matt came back to television as he appeared in the series Episodes. The show was written by David Crane and Jeffrey Klarik. He even won the Golden Globe Award for Best Actor in a Television Series, Musical or Comedy for the that show.
In 2012, LeBlanc then appeared in an episode of Top Gear and made the fastest lap time with a Kia Cee'd.
In 2016, LeBlanc joined Top Gear as one of the hosts and retired from the series in 2018.
During the same year, he also played the lead role in Man with a Plan.
---
Highlights
Here are some of the highlights in LeBlanc's career.
He has been nominated for many awards including the Golden Globe Awards and Primetime Emmy Awards.
Matt LeBlanc also won a Golden Globe Award for the show Episodes under the Best Actor in a Television Series, Musical or Comedy category.
His role as Joey Tribbiani remains one of the most iconic in television.
---
Interesting Facts about Matt
He has appeared in commercials for Coca-Cola, Doritos and Levi's 501s.
Matt can speak French fluently as his father was French-Canadian.
He is the only member of the Friends' cast to not have appeared on Saturday Night Live.
Matt was married back in 2003 to Melissa McKnight but they divorced in 2006.
---
What contributed to Matt LeBlanc's net worth
Matt LeBlanc's wealth is mainly attributed to his fame as Joey Tribbiani in Friends, although he has had many roles throughout the years.
The cast were paid up to $1 million towards the final seasons of the sitcom. He is still earning millions per year for Friends' re-runs.
As of 2020, he is estimated to be worth around $80 million.
Source: Wikipedia, Celebrity Net Worth
---
Other Celebrities: