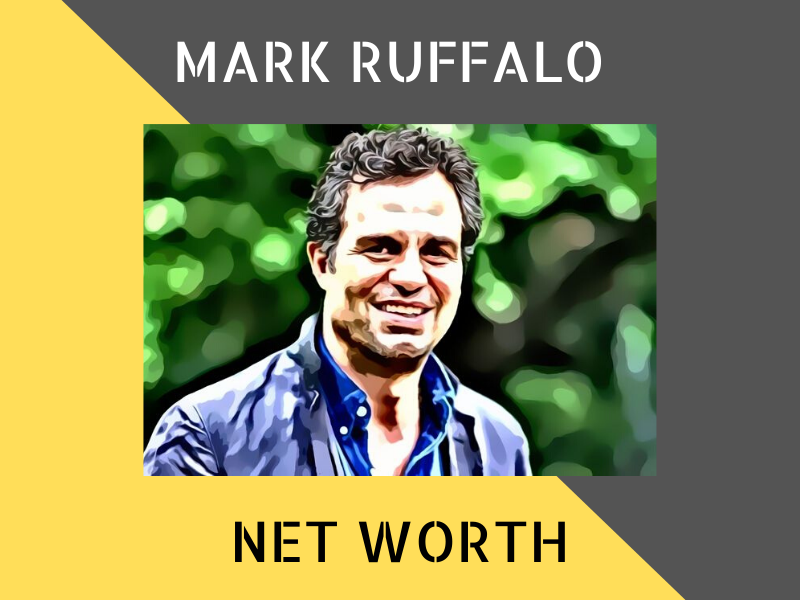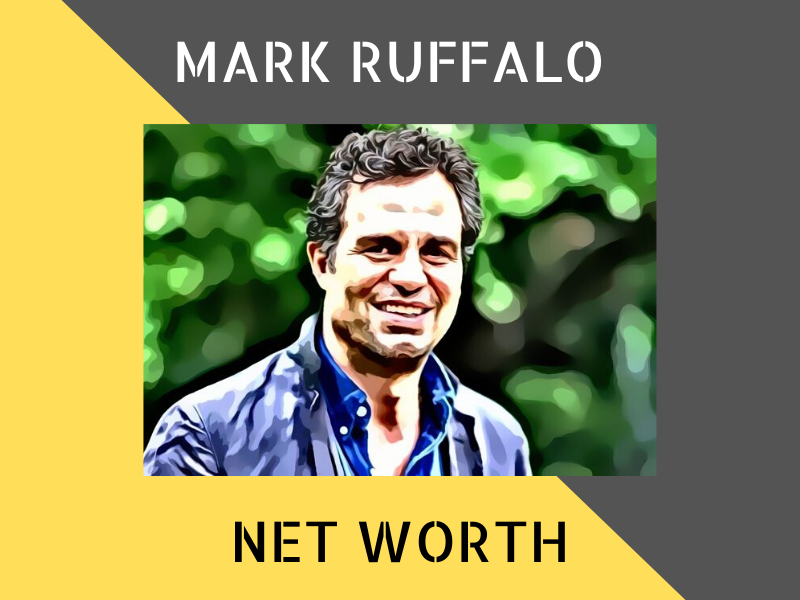 Overview
Mark Ruffalo is an American actor, producer and director. He has acted in many movies but he is best known as Bruce Banner or Hulk in the Marvel Cinematic Universe.
As of 2020, Mark Ruffalo is estimated to have a net worth of $30 million.
---
Mark Ruffalo's Net Worth
| | |
| --- | --- |
| NET WORTH: | $30 MILLION |
| AGE: | 53 |
| DATE OF BIRTH: | 22 NOVEMBER 1967 |
| NATIONALITY: | AMERICAN |
| PROFESSION: | ACTOR, DIRECTOR, PRODUCER |
| SOURCE OF WEALTH: | MOVIES |
---
Early Life
Mark Ruffalo was born on the 22nd of November 1976 in Kenosha, Wisconsin. His mother was a hairdresser and stylist, while his father was a construction painter. Mark is of Italian and French-Canadian descent.
He schooled in Catholic and progressive schools throughout his growing up years but struggled with dyslexia and ADD.
Mark Ruffalo spend his teenage years in Virginia Beach and even competed in wrestling during his high school years. He attended and graduated from First Colonial High School. Mark later took classes at the Stella Adler Conservatory.
---
Career
Mark Ruffalo made his debut in 1989 when he appeared in CBS Summer Playhouse and also acted in This Is Our Youth in 1996. He later had roles in In The Cut (with Meg Ryan), 13 Going on 30 (with Jennifer Garner), Eternal Sunshine of the Spotless Mind (with Jim Carrey) and Zodiac (with Jake Gyllenhaal and Robert Downey Jr).
Mark also acted in the well known Shutter Island with Leonardo DiCaprio. He later appeared in The Kids Are All Right and received many nominations for it, including the Oscars.
Ruffalo also starred in the films Now You See Me and Now You See Me 2 (with Jesse Eisenberg, Isla Fisher, Daniel Radcliffe and Woody Harrelson).
He has done many movies over the years, including The Dentist, Safe Men, You Can Count On Me, The Last Castle, View from the Top, Rumor Has It (with Jennifer Aniston) and even Where the Wild Things Are.
Marvel
In 2012, Mark Ruffalo joined the Marvel series of movies as Hulk / Bruce Banner in The Avengers. He replaced Edward Norton's version. Ruffalo continued to play Hulk in the following movies – Avengers: Age of Ultron, Thor: Ragnarok, Avengers: Infinity War and finally Avengers: Endgame. Endgame became the highest grossing movie of all time.
During Avengers, he acted with many huge stars including Robert Downey Jr, Chris Evans, Scarlett Johansson, Paul Bettany, Chris Pratt, Tom Hiddleston, Samuel L Jackson, Benedict Cumberbatch, Paul Rudd, Zoe Saldana, Chris Hemsworth, Tom Holland, Gwyneth Paltrow, Jeremy Renner, Brie Larson, Sebastian Stan, Elizabeth Olsen, Cobie Smulders, Don Cheadle, Bradley Cooper, Josh Brolin, Chadwick Bose, Anthony Mackie, Dave Bautista and Vin Diesel.
Apart from Marvel, he also acted in Foxcatcher, Infinitely Polar Bear and Spotlight (with Rachel McAdams).
Mark is also a director. He has directed some plays at the Orpheus Theatre Company and later made his feature film directorial debut in Sympathy for Delicious.
---
Highlights
Here are some of the highlights of his career.
He has been nominated for many awards including in Tony Awards, Academy Awards, BAFTA Awards, SAG Awards and Primetime Emmy Awards.
Mark won many of the awards as well, including Outstanding Television Movie (as co-executive producer) in the Emmy Awards and Outstanding Performance by a Cast in a Motion Picture by the SAG Awards.
He has starred in the highest grossing movie of all time, i.e. Avengers: Endgame.
---
Interesting Facts
Mark is active in politics and is pro-choice. In 2020, he endorsed Bernie Sanders to be President.
He apparently lives with his family in Manhattan but also owns another property in Sullivan Country, NY.
Ruffalo was previously diagnosed with a type of brain tumor but it was found to be benign.
---
What contributed to Mark Ruffalo's wealth
Mark Ruffalo's wealth can be attributed to his success on television and movies, and has acted in many well known movies like Now You See Me and Shutter Island apart from the Marvel series of movies.
In 2020, his wealth is estimated to be around $30 million.
Ref: Wikipedia, Celebrity Net Worth
---
Other Celebrities: