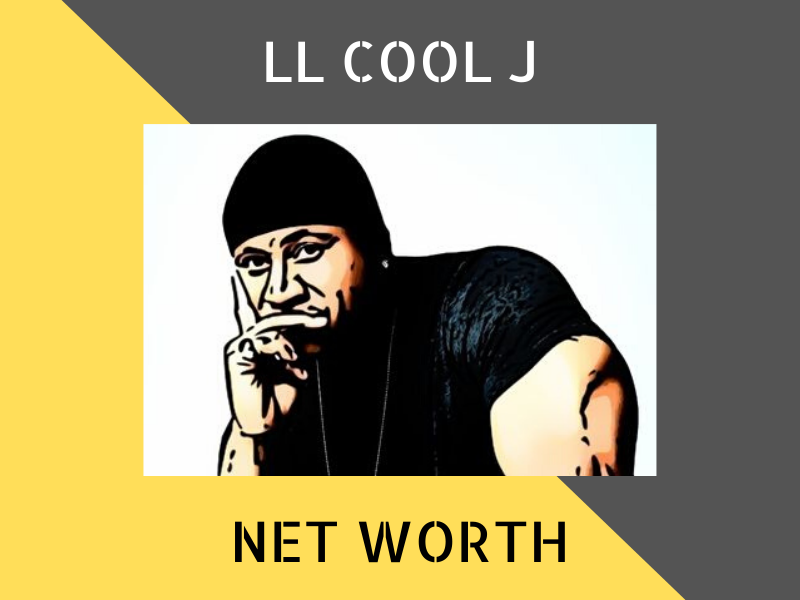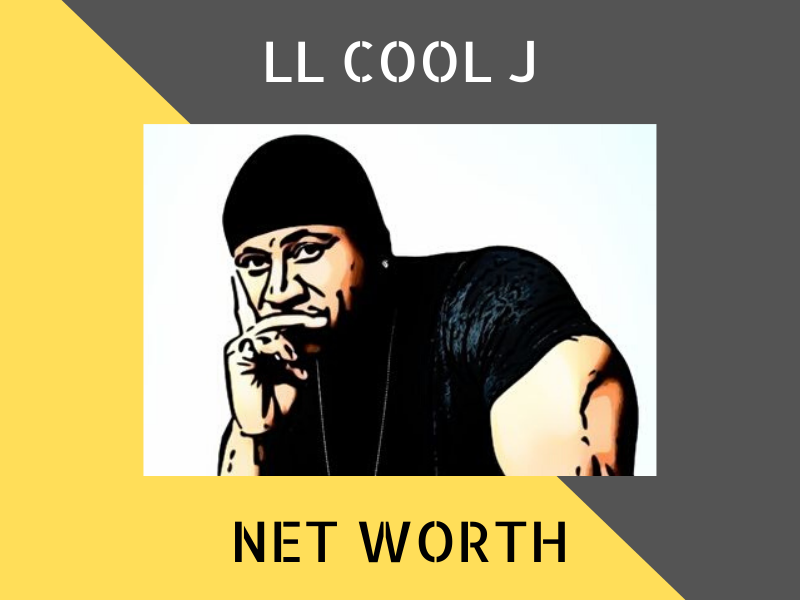 Overview
LL Cool J (James Todd Smith) is an American rapper, actor, record producer and entrepreneur. He is best known for his music and also his roles in films and TV shows like NCIS and Lip Sync Battle.
As of 2020, LL Cool J has an estimated net worth of $120 million.
---
LL Cool J's Net Worth
| | |
| --- | --- |
| NET WORTH: | $120 MILLION |
| AGE: | 52 |
| DATE OF BIRTH: | 14 JANUARY 1968 |
| NATIONALITY: | AMERICAN |
| PROFESSION: | RAPPER, ACTOR, RECORD PRODUCER, ENTREPRENEUR |
| SOURCE OF WEALTH: | MUSIC, TELEVISION, MOVIES |
---
Early Life
LL Cool J's birth name was James Todd Smith and he was born on the 14th of January 1968 in Bay Shore, New York. Growing up was tough as he found that his father shot both his mother and grandfather.
At the age of 9, he started to rap after being influenced by hip-hop group The Treacherous Three. At 16, he was already making demo tapes in his grandparents' home. His grandfather bought him equipment for his career.
Smith sent his tapes to many different record companies including Def Jam that signed him later. His stage name was Ladies Love Cool James which was shortened to LL Cool J.
He released his first official record I Need a Beat in 1984.
---
Career
LL Cool J's career began around 1984 or 1985. He released his debut album titled Radio in 1985. It was a commercial success, selling over 500,000 copies in just five months. The album peaked at no. 6 on the Top R&B/Hip-Hop Albums chart and at no. 46 of the Billboard 200.
His hit single I Need A Beat was his breakthrough and even opened for Adam Horovitz' and Mike D's Beastie Boys and Run-D.M.C. He also became the first hip hop act on American Bandstand.
LL Cool J continued his successive streak when he released the second album Bigger and Deffer in 1987, which sold over 2 million copies in the US. It was no. 1 on the Billboard R&B albums chart and peaked at no. 3 of the Billboard Pop albums chart.
Since then he has released many more albums, with a total of 13 studio albums, and two greatest hits compilation. LL Cool J's Exit 13 album was his last with Def Jam.
During his musical career, he has worked with many top artists including Boyz II Men, Amerie, Jennifer Lopez, Timbaland and R.Kelly.
Acting career
Apart from being in the music industry, LL Cool J is also an actor. He has acted in many movies over the years including Krush Groove, Wildcats (with Robin Williams), Halloween H20 (with Jamie Lee Curtis), Rollerball (with Rebecca Romjin), S.W.A.T. (with Colin Farrell and Michelle Rodriguez), Mindhunters and Grudge Match (with Robert De Niro and Sylvester Stallone).
LL Cool J is also known for his regular role in CBS' NCIS: Los Angeles and his own show Lip Sync Battle. His show Lip Sync Battle has featured many artists including Snoop Dogg, Dwayne Johnson, Jimmy Fallon, John Legend, Anne Hathaway, Emily Blunt, Terry Crews, Kaley Cuoco, Eva Longoria, Josh Peck, Zoe Saldana, Don Cheadle and the list goes on.
He has also appeared in the television shows House and 30 Rock.
Other work
LL Cool J also launched his own clothing line Todd Smith back in the day. He has also written several books including 1998's I Make My Own Rules. He also has his own businesses in the music industry such as P.O.G. and Rock the Bells.
In 2008, he even launched a social networking site Boomdizzle.com to allow aspiring artists to upload music.
---
Highlights
Here are some of the highlights of his career.
LL Cool J has been nominated many times for his music including 9 times in the Grammy Awards, among others.
He has won Best Rap Solo Performance twice in the Grammy Awards and Best Rap Video in the MTV Video Music Awards, among others.
LL Cool J has also been nominated and won awards for his acting, including Outstanding Actor in a Drama Series in the NAACP Image Awards and Favorite Supporting Actor – Action in the Blockbuster Entertainment Award.
He has hosted the Grammy Awards for five consecutive years.
---
Interesting Facts about LL Cool J
This rapper apparently loves ginger ale.
He was apparently inspired by the late Bruce Lee to pursue acting.
He once appeared in the movie Last Holiday as Queen Latifah's love interest.
---
What contributed to LL Cool J's wealth
LL Cool J's wealth can be attributed to his success in music, television and movies. He has released many successful albums and has had many hit singles.
Apart from that, he has acted in many shows, especially NCIS and Lip Sync Battle. He is also one of the wealthiest rappers today.
As of 2020, he is estimated to be worth around $120 million.
Ref: Wikipedia, Celebrity Net Worth
---
Other Celebrities: