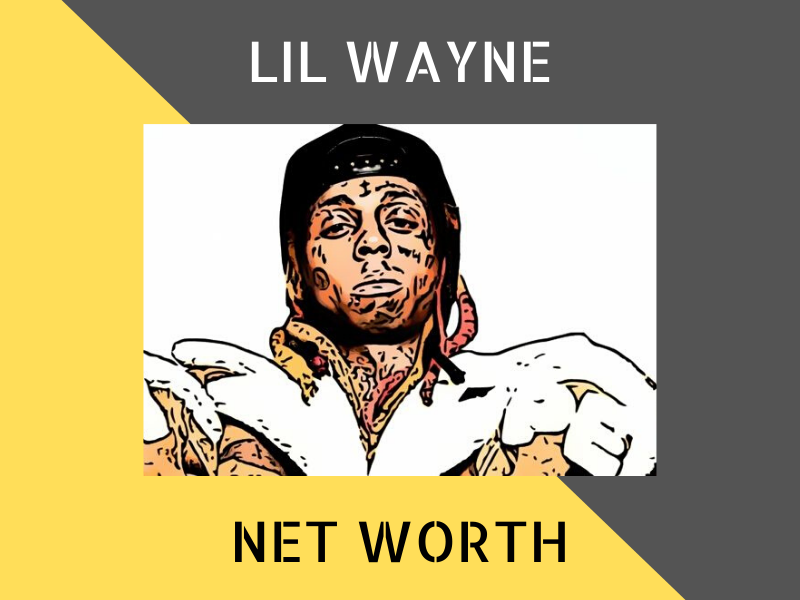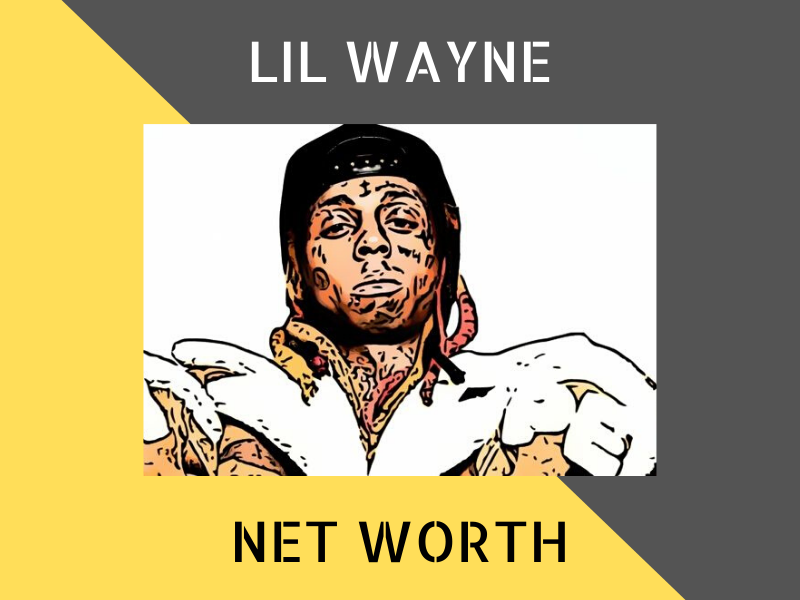 Overview
Lil Wayne is an American rapper, singer-songwriter, record executive, entrepreneur and actor. He was first discovered by Birdman and had a joint venture together, but they have separated.
As of 2020, Lil Wayne has an estimated net worth of $120 million.
---
Lil Wayne's Net Worth
| | |
| --- | --- |
| NET WORTH: | $120 MILLION |
| AGE: | 38 |
| DATE OF BIRTH: | 27 SEPTEMBER 1982 |
| NATIONALITY: | AMERICAN |
| PROFESSION: | RAPPER, SINGER-SONGWRITER, ENTREPRENEUR, RECORD EXECUTIVE |
| SOURCE OF WEALTH: | MUSIC |
---
Early Life
Lil Wayne's real name is Dwayne Michael Carter Jr. and he was born on the 27th of September 1982. He was raised in the impoverished area of New Orleans.
His mother raised him as his father abandoned them. Wayne usually calls Birdman his father, although his biological father is still alive.
As a kid, he schooled at the Lafayette Elementary School, and later went to Eleanor McMain Secondary School. He later attended Marion Abramson Senior High School. Lil Wayne calls himself Wayne instead of Dwayne because he doesn't want to be associated with his father who left him.
He wrote his first rap at the age of 8 and he later met Bryan (Birdman) who co-owns Cash Money Records. He joined the record label and began producing songs with rapper B.G. and they were known as The B.G.z.
---
Career
Lil Wayne's career began when he joined the Hot Boys, with fellow rappers Juvenile, Turk and B.G. He was only 14 at the time and the youngest member. Their major-label debut was in 1999 with the title Guerrilla Warfare.
The album reached no. 1 on the Billboard Top R&B/Hip-Hop Albums and no. 5 on the Billboard 200. Since then, he has become even more popular.
His solo debut album was in 1999 as well titled The Block Is Hot. It was later certified platinum by the RIAA. When he released his fourth album Tha Carter, he became more popular. He was featured in Destiny's Child's Soldier.
Lil Wayne continued to release Tha Carter II in 2005, and some mixtapes and collabs in 2006 and 2007.
Breakthrough
His sixth album titled Tha Carter III gave him even more recognition and became his most successful album. It sold over 1 million copies in the first week in the US. He even won a Grammy Award for Best Rap Album.
In 2010, Wayne released an album titled Rebirth but later served a jail sentence for possession of a weapon. His album I Am Not a Human Being was released the same year while he was still in prison. After he was released from prison, he came up with the next album Tha Carter IV. It sold almost 1 million copies in the first week.
The singles How to Love, She Will and 6 Foot 7 Foot were very popular back then. His next album Tha Carter V was released in 2018 after a long time, and it was also certified platinum by the RIAA.
In 2020, he released his 13th album titled Funeral. During his career so far, he has sold over 100 million records globally. He is not only one of the richest rappers, but also one of the world's best-selling music artists.
Lil Wayne also owns a record label named Young Money Entertainment. He had a joint venture with Birdman between the two record labels but have since separated due to a long conflict.
Lil Wayne has also acted in some movies and appeared on television shows including Hurricane Season (with Forest Whitaker), America's Best Dance Crew and The Masked Singer.
---
Highlights
Here are some of the highlights of his career.
He has received at least 211 nominations over the years including the Grammy Awards, American Music Awards, BET Hip-Hop Awards and Billboard Music Awards.
Wayne also won at least 74 times including Best Rap Album, Best Rap Song and Best Rap Performance in the Grammy Awards, among others.
He has sold over 100 million records across the globe.
---
Interesting Facts
He was apparently a band geek in school. Wayne led the cymbal section in the school band.
He also raps about cocaine a lot but he apparently never sold a single brick of cocaine.
Wayne's mother encouraged him in many ways before he became big.
Lil Wayne collaborated with Lil Pump in the song Be Like Me.
---
What contributed to Lil Wayne's wealth
Lil Wayne's wealth can be attributed to his success in the music industry. He has had many successful singles and albums, and sold over 100 million records worldwide.
Wayne is also the CEO of his record label Young Money Entertainment.
As of 2020, he is estimated to be worth around $120 million.
Ref: Wikipedia, Celebrity Net Worth
---
Other Celebrities: