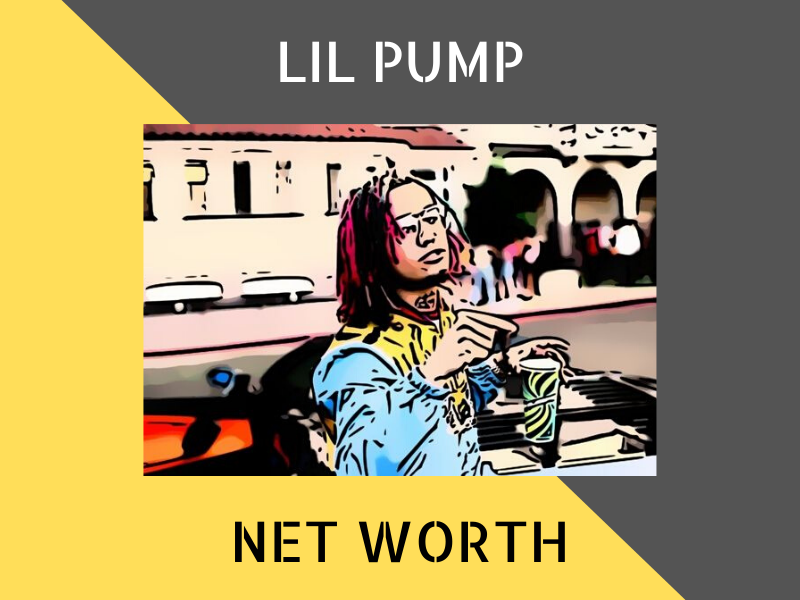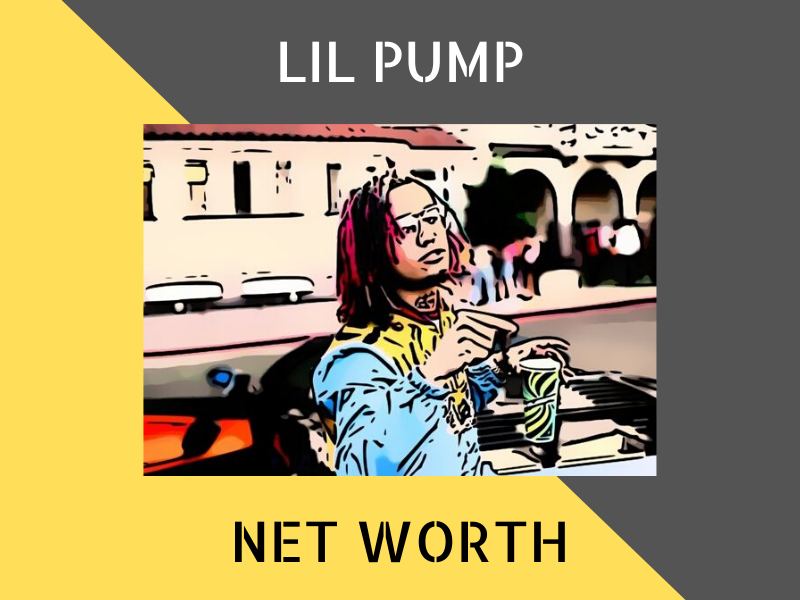 Overview
Lil Pump (Gazzy Garcia) is an American rapper and songwriter. He is best known for his single Gucci Gang which was certified triple platinum by the RIAA.
As of 2020, Lil Pump has an estimated net worth of $8 million.
---
Lil Pump's Net Worth
| | |
| --- | --- |
| NET WORTH: | $8 MILLION |
| AGE: | 20 |
| DATE OF BIRTH: | 17 AUGUST 2000 |
| NATIONALITY: | AMERICAN |
| PROFESSION: | RAPPER, SONGWRITER |
| SOURCE OF WEALTH: | MUSIC |
---
Early Life
Garcia was born in Miami, Florida on the 17th of August 2000. His parents apparently divorced when he was only 6 years old. His mother later moved to Miami.
When he turned 13, his cousin Lil Ominous introduced him to Omar Pineiro aka Smokepurpp, and the two of them eventually collaborated. Garcia and Pineiro were both expelled from multiple schools due to fighting and other reasons.
---
Career
Lil Pump's career began in 2016 when Smokepurpp produced a track and the former did a freestyle over it. The single was released on SoundCloud titled Lil Pump. Lil Pump continued to release more singles and each received millions of streams.
He then became well known as SoundCloud rap in the South Florida underground rap scene. In 2017, he released his singles Boss and D Rose which received over 70 million streams combined.
Lil Pump caught the attention of director Cole Bennett who produced a music video for him and was released on YouTube. It gained over 145 million views. He has since signed a record deal with Warner Bros. Records and Tha Lights Global.
Lil Pump released his best known song Gucci Gang in 2017 which became his first Billboard Hot 100 song at reached no. 3 on the charts. He later released his first studio album titled Lil Pump and featured artists like Gucci Mane, 2 Chainz and Smokepurpp.
Lil Pump continued to release more songs since then including I Shyne, Esskeetit, Drug Addicts (his MV has Charlie Sheen), I Love It (with Kanye West and Adele Givens) and Be Like Me (with Lil Wayne), among others. He also signed with Gucci Mane's imprint, 1017 Records.
---
Highlights
Here are some of the highlights of his career.
Lil Pump has been nominated a few times including Top Streaming Song in the Billboard Music Awards and Push Artist of The Year in the MTV Video Music Awards.
His single Welcome to the Party was one of the soundtracks in the movie Deadpool 2 (with Ryan Reynolds and Josh Brolin).
His single Gucci Gang hit no. 3 on the Billboard Hot 100 and was certified triple platinum.
---
Interesting Facts
Lil Pump is not new to issues and has been arrested a couple of times for driving without licence and firing a weapon in an inhabited place, among others.
He claims to have dropped out of Harvard but we don't know if it's true yet.
---
What contributed to Lil Pump's wealth
Lil Pumps' wealth can be attributed to his success in the music industry. He has released two studio albums so far and released several successful singles.
As of 2020, he is estimated to be worth around $8 million.
Ref: Wikipedia, Celebrity Net Worth
---
Other Celebrities: