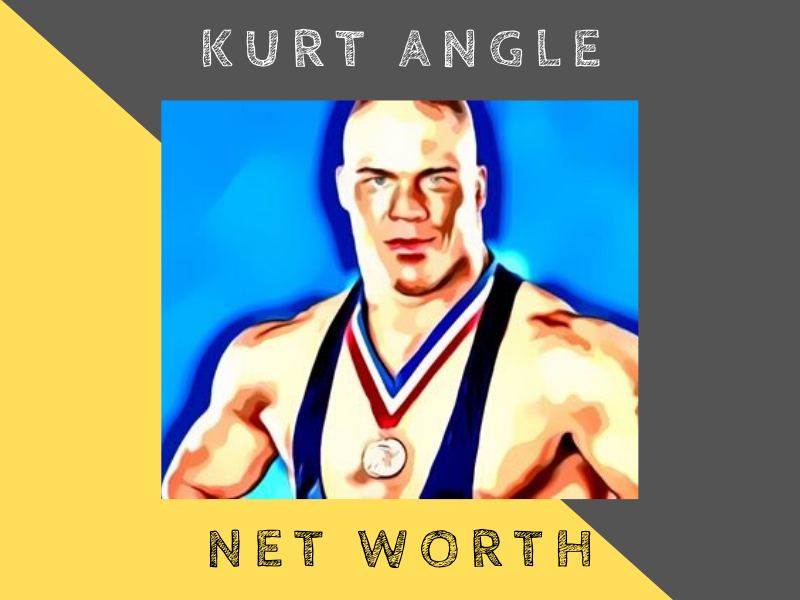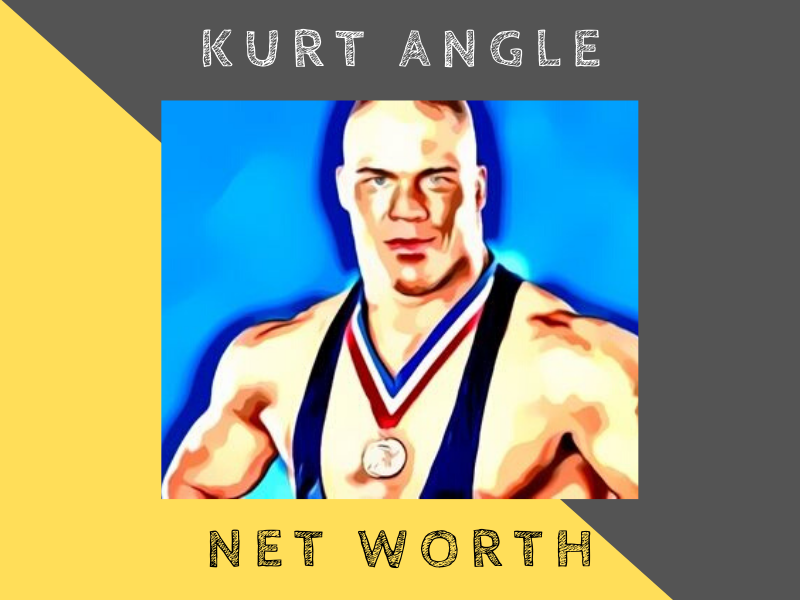 Overview
Kurt Angle is best known for being a professional wrestler with the WWE and also a former amateur wrestler. He has since retired but is still signed with the WWE as a backstage producer.
As of 2020, Kurt Angle's net worth is estimated to be around $25 million.
---
Kurt Angle Net Worth
| | |
| --- | --- |
| NET WORTH: | $25 MILLION |
| AGE: | 52 |
| DATE OF BIRTH: | 9 DECEMBER 1968 |
| NATIONALITY: | AMERICAN |
| PROFESSION: | EX-WRESTLER, ACTOR |
| SOURCE OF WEALTH: | WRESTLING, ACTING |
---
Early Life
Kurt Angle was born on the 9th of December 1968 in the Pittsburgh suburb of Mt. Lebanon Township (Pennsylvania).
He went to the Clarion University of Pennsylvania and graduated with a degree in education back in 1993. Kurt has four brothers and a sister. His father worked as a crane operator but passed away in a construction accident when Kurt was only 16.
He later regarded David Schultz, a wrestling coach, as his paternal figure.
During Kurt's time in college, he won wrestling championships including the NCAA Division 1 Heavyweight Wrestling Championship. He also won a gold medal in the 1995 World Wrestling Championships for freestyle wrestling.
Kurt Angle is also an Olympic medalist as he won the freestyle wrestling gold medal in the 1996 Olympics.
---
Career
Kurt Angle only made his pro-wrestling debut in 1996, and later signed with the World Wrestling Federation (WWF) in 1998.
However, his first on-air match was only in 1999 and in 2000, he won the European and Intercontinenal Championships. Not long after, he also won the King of the Ring tournament.
In the same year, Kurt Angle won the WWF Championship and had one of the best rookie years in history.
During his time with the WWF/WWE, Kurt also won many championships many times, including the WCW Championship, the World Heavyweight Championship and the WWF/E Championship.
Kurt was the 10th Triple Crown Champion and became the 5th Grand Slam Champion. In 2017, Angle was inducted into the WWE Hall of Fame.
Kurt Angle also joined Total Nonstop Action (TNA) during his wrestling career and that was back in 2006. He managed to win the TNA World Heavyweight Championship six times and was the second Triple Crown winner in TNA.
During his time in TNA, he appeared in the New Japan Pro-Wrestling and the Inoki Genome Federation promotions. He also won the IWGP Heavyweight Championship during that time.
Kurt's induction into the TNA Hall of Fame came in the year 2013. He was the second to be included in both the WWE and TNA Halls of Fame. Sting was the first.
Kurt Angle is the only person to have won all the five – the WWE Championship, the WCW Championship, the WWE World Heavyweight Championship, IWGP Heavyweight Championship and the TNA World Heavyweight Championship.
Apart from wrestling, Kurt also appeared in movies such as Pain & Gain (starring The Rock), The Last Witch Hunter and Dylan Dog: Dead of Night.
---
Highlights
Here are some of the highlights in Kurt Angle's career.
He is regarded by many to be one of the best wrestlers in the industry, including by John Cena.
Kurt has won many championships including WCW Championship, WWF/E Championship and TNA World Heavyweight Championship.
He was featured multiple times in PWI magazine including for Comeback of the Year, Rookie of the Year and Wrestler of the Year.
Kurt is also an Olympic gold medalist for freestyle wrestling.
---
Interesting Facts about Kurt
He turned down an offer to join WWF earlier on even though Vince's company offered him a spot.
Kurt Angle was one of the best rookies in history and secured 46 out of 47 pay-per-view events right after he debuted.
He was inducted into the National Wrestling Hall of Fame as a Distinguished Member back in 2001, for achieving "extraordinary success in national and/or international competition".
Angle was supposed to join The Ultimate Fighter (MMA) but failed to meet the medical requirements.
---
What contributed to Kurt Angle's net worth
Kurt Angle's net worth can be attributed to many sources, including his success with the WWF/WWE. Outside of pro wrestling, he was also an amateur wrestler and won a gold medal at the 1996 Summer Olympics.
Angle also involved himself with movies and received brand sponsors in the past.
As of 2020, he is estimated to be worth $25 million. That puts him in the list of highest earning WWE wrestlers.
Source: Wikipedia, Celebrity Net Worth
---
Other Celebrities:
Kevin Nash's (Diesel) Net Worth