Kiss Sixth Sense is a Korean Drama currently showing on Disney Plus. Four episodes have been released so far, with episode 5 coming on Wednesday.
At the end of episode 4, Cha Min-hu finally believes that Ye-sool can see the future when she kisses someone.
Here's a preview of episode 5 of Kiss Sixth Sense.
Episode 5 preview
You can watch the preview to episode 5 of Kiss Sixth Sense using the YouTube embed below.
In the preview, we hear someone telling Min-hu "will Ye-sool meet you if she knows your secret"? This probably refers to the extraordinary senses he has, among other things.
During the Mopix meeting, we also hear someone saying that the actress Ji-young does not fit the scenario for the Mopix advert. In another scene, Min-hu tells Pil-yo to act professional from now on.
Seung-taek met Ho-woo again and tells her his friend works as a planning manager (probably referring to Zeu.Ad). They then met again, but this time with Min-hu. Ho-woo then asks Min-hu what his sexual preference is.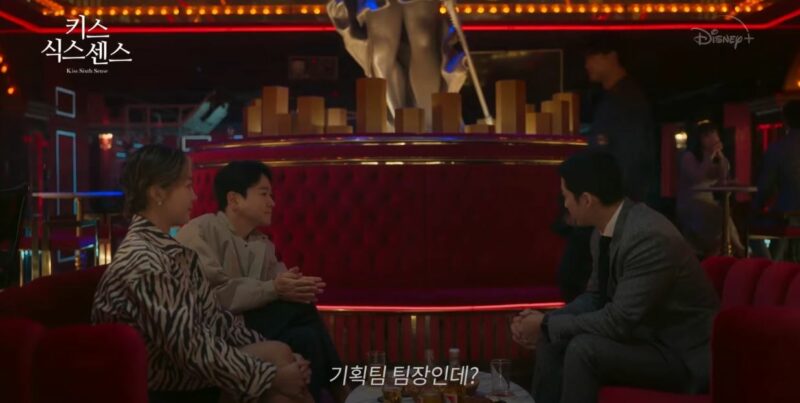 In another scene, Ye-sool is seen with Min-hu, but she tells Pil-yo on the phone that they should date three times as suggested earlier. Ye-sool and Pil-yo meets up, and the latter asks why they broke up the last time.
At the end of the preview, Min-hu tells Ye-sool that he doesn't sleep with a woman he doesn't like. If she's going to sleep with him, she has to be his girlfriend.
---
Related articles:
Shooting Stars (Korean Drama): Episode 15 Preview