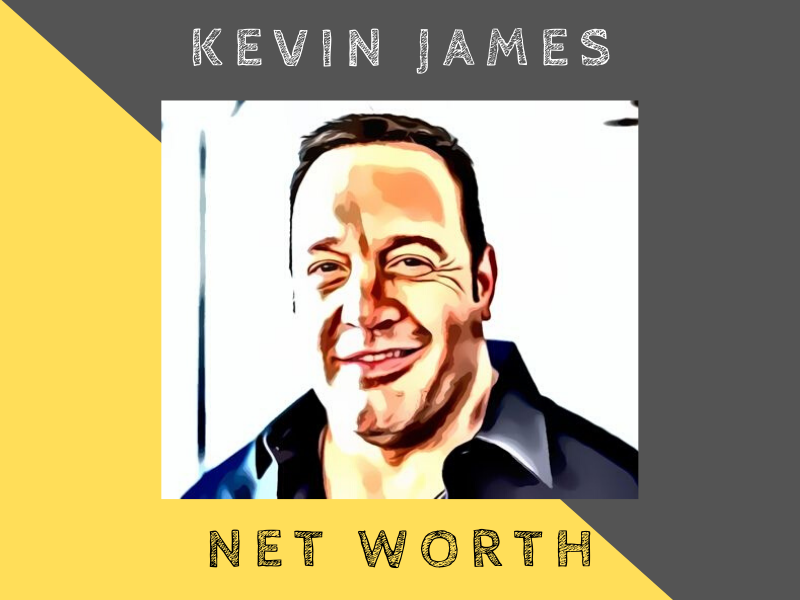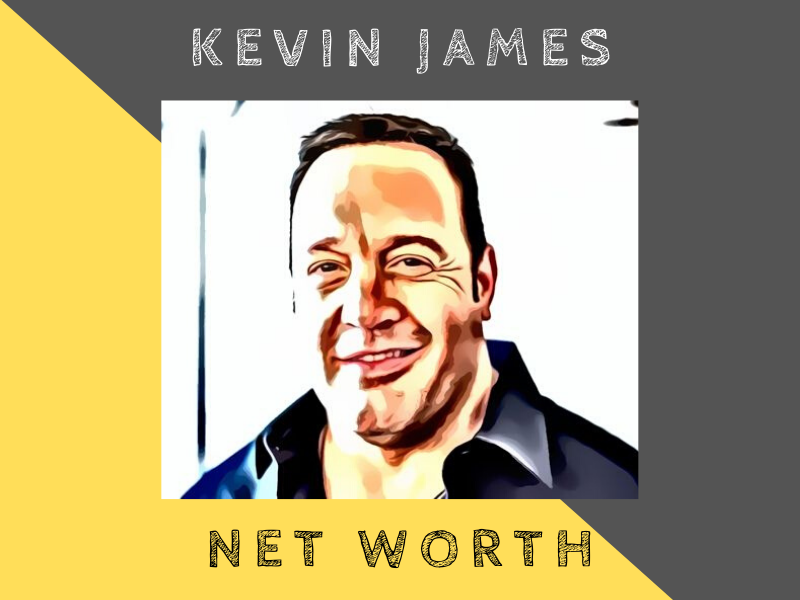 Overview
Kevin James is an American actor, producer, comedian and screenwriter. He is best known for his role in the sitcom The King of Queens.
As of 2020, Kevin James is estimated to have a net worth of $80 million.
---
Kevin James Net Worth
| | |
| --- | --- |
| NET WORTH: | $80 MILLION |
| AGE: | 55 |
| DATE OF BIRTH: | 26 APRIL 1965 |
| NATIONALITY: | AMERICAN |
| PROFESSION: | ACTOR, PRODUCER, SCREENWRITER, COMEDIAN |
| SOURCE OF WEALTH | TELEVISION, MOVIES |
---
Early Life
Kevin James was born on the 26th of April 1965 in New York and his birth name was Kevin George Knipfing. He grew up in the Stony Brook area of New York.
His mother was an office worker and his German-American father owned an insurance agency. Kevin was raised as a Catholic and is both German and Jewish descent. He schooled at Ward Melville High School.
During his schooling time, he also joined the wrestling team, and belonged to the same school as Mick Foley.
Together with Foley, they went to study at the State University of New York, where Kevin played halfback on the football team until he received a back injury.
---
Career
Kevin's career started in stand up comedy back in 1989, and debuted at the East Side Comedy Club. He gained recognition when he appeared on talk shows, including The Ellen DeGeneres Show, Late Night with Conan O'Brien and The Tonight Show with Jay Leno.
Television career
Kevin's debut television work was in 1991 when he appeared on The New Candid Camera. He was the guy who did the pranks. From 1994 to 1996, he also became an announcer for MTV's SandBlast.
He later moved to LA and made friends with Ray Romano. Kevin James then appeared in a few episodes of Everybody Loves Raymond, which was popular back then.
James then had his own sitcom The King of Queens in 1998 which was his breakthrough on television. The show lasted for years until 2007, and it was the role that landed him a nomination for the Primetime Emmy Award. Some stars appeared on the sitcom including Ben Stiller.
Kevin also hosted the Kid's Choice Awards in 2010. He later starred in the sitcom Kevin Can Wait, but it didn't last that long.
Movie career
Kevin James not only did television, he was also in a number of comedic movies. He first started as a cameo in 50 First Dates, released by Happy Madison Productions, the company created by Adam Sandler.
James made his debut in a starring role in the movie Hitch, alongside Eva Mendes and Will Smith. He also did some voice acting for the animated movies Monster House and Barnyard.
Together with Adam Sandler, he also starred in the movie I Now Pronounce You Chuck & Larry. Thereafter, he acted in You Don't Mess with the Zohan and Paul Blart: Mall Cop. Most of these movies were released by Adam's company.
One of Kevin James' commercial success came when he acted in Grown Ups (and the sequel), alongside Adam and many other comedic actors.
In 2011 and 2012, he acted in more movies, including Zookeeper, The Dilemma and Here Comes the Boom.
Since then, he has appeared in Pixels, The Memoirs of an International Assassin and Sandy Wexler (which was on Netflix).
Apart from movies and television, Kevin James also promoted for Pepsi 400, Coke-Zero 400 and produced a web series titled Dusty Peacock.
---
Highlights
Here are some of the highlights of his career.
Kevin has been nominated for a number of awards throughout the years, including Teen Choice Awards, Primetime Emmy Awards and People's Choice Awards.
He has acted in a number of movies that were commercially successful.
His role in The King of Queens made him pretty popular on television.
---
Interesting Facts about Kevin James
Kevin married the actress Steffiana de la Cruz back in 2004.
He is apparently a close friend to ex-MMA fighter, Bas Rutten.
Kevin James has starred in many movies released by Happy Madison Productions, alongside Rob Schneider, David Spade and others.
He also has a stand-up special on Netflix.
---
What contributed to Kevin James' net worth
Kevin James' net worth is mainly attributed to his success on both television and movies. His role in The King of Queens was popular and he made around six figures per episode at one point.
He also starred in many movies in the comedy genre and he was probably paid a lot for those as well.
As of 2020, Kevin James has an estimated net worth of $80 million.
Source: Wikipedia, Celebrity Net Worth
---
Other Celebrities: