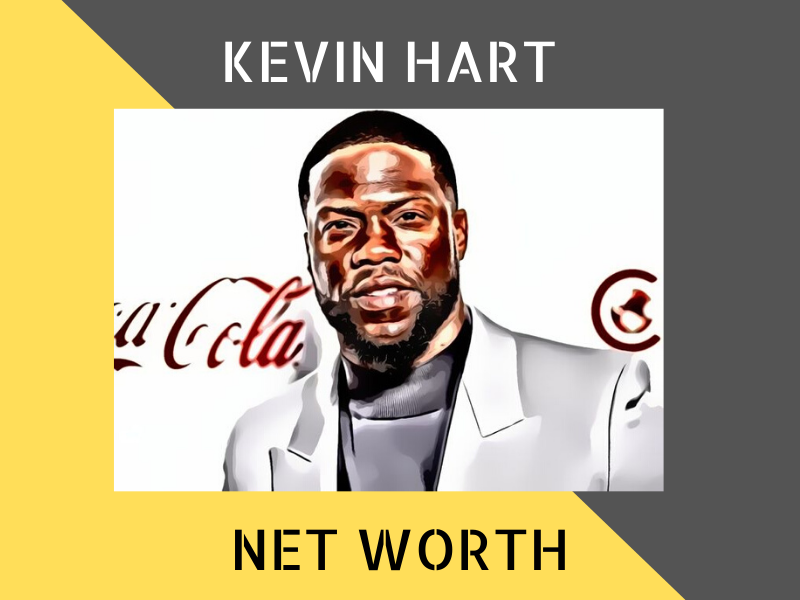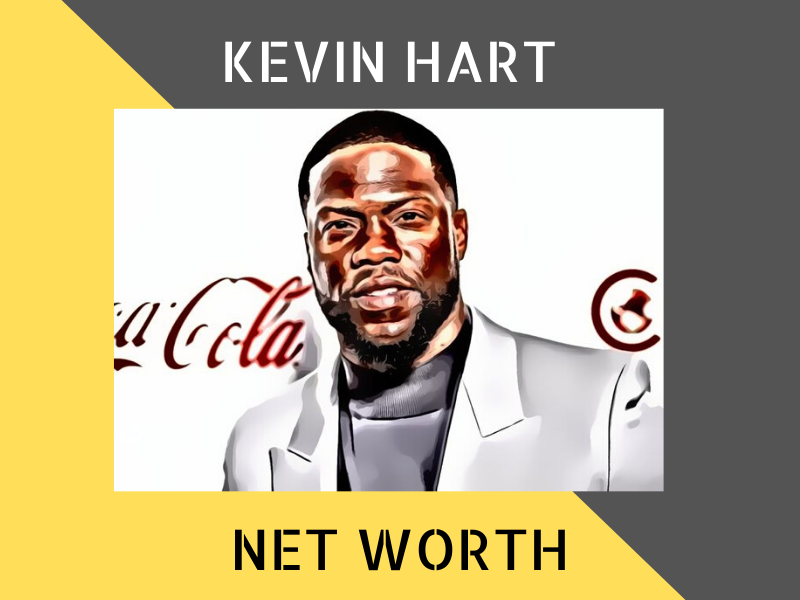 Overview
Kevin Hart is an American actor, stand-up comedian, producer and internet personality. He is best known for his stand-up shows and his movies including Jumanji and Central Intelligence (with Dwayne Johnson).
As of 2020, Kevin Hart has an estimated net worth of $200 million.
---
Kevin Hart's Net Worth
| | |
| --- | --- |
| NET WORTH: | $200 MILLION |
| AGE: | 41 |
| DATE OF BIRTH: | 6 JULY 1979 |
| NATIONALITY: | AMERICAN |
| PROFESSION: | STAND-UP COMEDIAN, ACTOR, PRODUCER, INTERNET PERSONALITY |
| SOURCE OF WEALTH: | MOVIES, TELEVISION, STAND-UP, HOSTING, YOUTUBE |
---
Early Life
Kevin Hart was born in Philadelphia on the 6th of July 1979, and was raised by his mother who was a systems analyst. His father wasn't really around as he was a cocaine addict and had gone to jail many times.
Kevin used comedy to cope with his troubled childhood. He attended the George Washington High School and later went to the Community College of Philadelphia. Kevin moved to New York City after briefly attending college to find work.
He initially worked as a shoe salesman and later pursued stand-up comedy.
---
Career
Stand-up comedian
Kevin Hart's first stand-up gig was at a club in Philadelphia but it didn't work well. He even had a chicken thrown at him. He initially wanted to imitate Chris Tucker but later found his own style.
His comedy tours started in 2009 with the title I'm a Grown Little Man. He continued to do more tours, including Seriously Funny, Laugh at My Pain and Let Me Explain. Some of them became documentary films.
In 2015, Kevin had a world tour titled What Now?. It was even converted into a stand-up comedy movie thanks to Universal Pictures.
Since then, some of his comedy acts have been shown on Netflix.
Movies and television
Kevin Hart is also big on film and television. His film debut was in Paper Soldiers (with Jay-Z). He continued to gain recognition after appearing in Scary Movie, Soul Plane (with Snoop Dogg), Little Fockers (with Robert De Niro, Ben Stiller and Owen Wilson), Death at a Funeral (with Chris Rock and Martin Lawrence) and The 40-Year-Old Virgin (with Steve Carell).
His movie streak continued when he acted in The Five-Year Engagement, Think Like a Man, Exit Strategy, Grudge Match (with De Niro and Sylvester Stallone) and 35 and Ticking.
Kevin's major box office success came with Ride Along, when he starred alongside Ice Cube. It wasn't reviewed well but it hardly affected the sales. He also reprised his role in the sequel Ride Along 2.
Kevin Hart also co-created a parody series titled Real Husbands of Hollywood, with celebrities like Nelly, Nick Cannon and Robin Thicke.
He continued to get roles in Get Hard (with Will Ferrell), The Wedding Ringer (with Kaley Cuoco), Central Intelligence, The Secret Life of Pets, Captain Underpants: The First Epic Movie and Jumanji: Welcome to the Jungle (with Jack Black, Dwayne and Karen Gillan).
Kevin later created his own production company HartBeat Productions and made his first film titled Night School (with Tiffany Haddish).
Other work
He also had other work like hosting, music and modeling. Kevin has hosted several award shows including the 2011 BET Awards, 2012 MTV Video Music Awards, Comedy Central Roast of Justin Bieber and the 2016 MTV Movie Awards.
Kevin Hart also has his own YouTube channel named Laugh Out Loud Network, which has featured tons of celebrities.
---
Highlights
Here are some of the highlights of his career.
He has received various award nominations throughout his career including in the Grammy Awards, Billboard Music Awards, BET Awards and MTV Movie Awards.
Kevin has also won some of the awards including Favorite Comedic Movie Actor at the People's Choice Awards and Best Actor at the BET Awards.
He has solidified his position as one of the funniest men on the internet.
---
Interesting Facts about Kevin Hart
Kevin looks up to certain comedians as his inspiration including Eddie Murphy, Jerry Seinfeld, Dave Chappelle and Chris Rock, among others.
He has his own shoe line with Nike and makes millions annually.
According to Huffpost, Kevin apparently made $2 million for a single tweet on Twitter due to his following.
---
What contributed to Kevin Hart's wealth
Kevin Hart's wealth can be attributed to many different sources over the years. This includes his movie roles, television roles, production company, sponsorship from brands, stand-up comedy, hosting gigs, YouTube and so on.
As of 2020, he is estimated to be worth around $200 million.
Ref: Wikipedia, Celebrity Net Worth
---
Other Celebs:
Ninja (Tyler Blevins) Net Worth