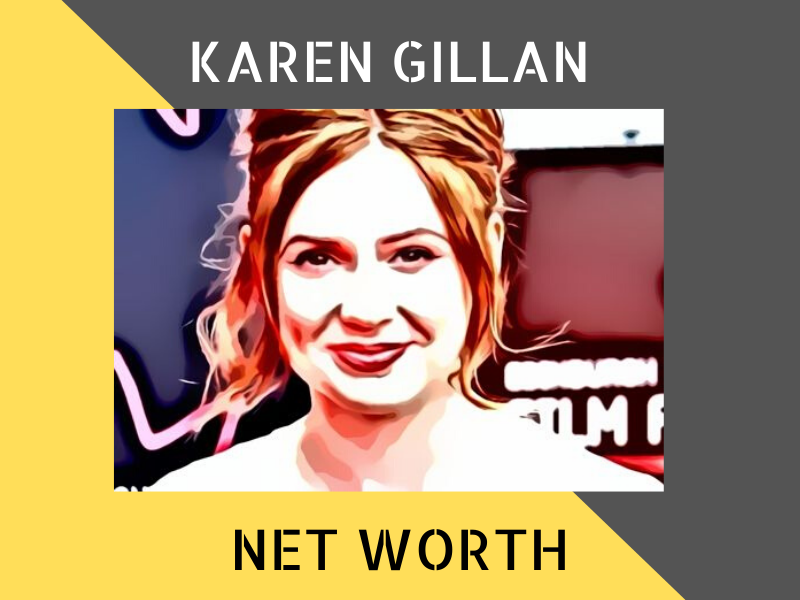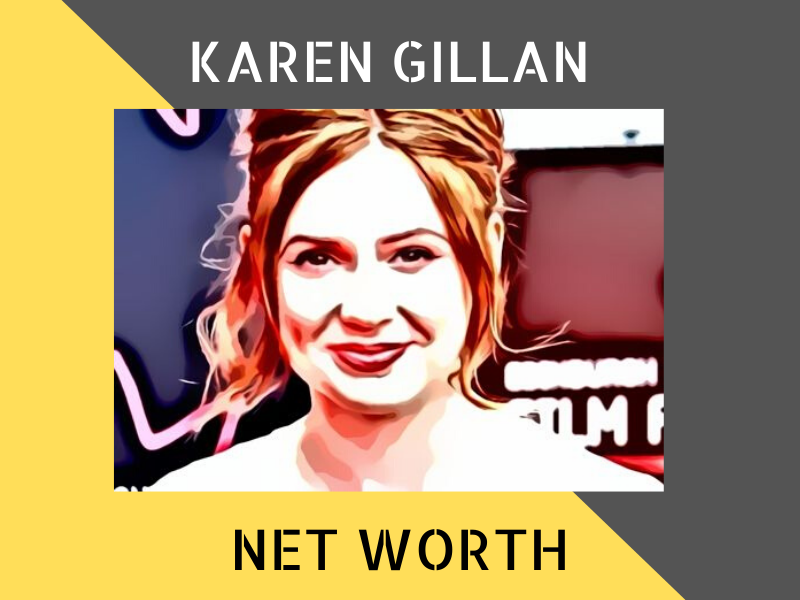 Overview
Karen Gillan is a Scottish actress and filmmaker. She is best known for acting as Nebula in the Marvel Cinematic Universe and appeared in many movies including Avengers: Endgame.
As of 2020, Karen Gillan is estimated to have a net worth of $2 million.
---
Karen Gillan's Net Worth
| | |
| --- | --- |
| NET WORTH: | $2 MILLION |
| AGE: | 33 |
| DATE OF BIRTH: | 28 NOVEMBER 1987 |
| NATIONALITY: | SCOTTISH |
| PROFESSION: | ACTRESS, FILMMAKER |
| SOURCE OF WEALTH: | MOVIES, TELEVISION |
---
Early Life
Karen Sheila Gillan was born on the 28th of November 1987 in Inverness, Scotland. When he was 16, she moved to Edinburgh and did a HNC Acting and Performance course at Telford College.
Karen later moved to London when she was 18 to study at the Italia Conti Academy of Theatre Arts. She was scouted by a modeling agency when she was there, and ended up working as a model first. She first premiered at the London Fashion Week in 2007.
Since then, Karen has gone into acting and doesn't intend to go back to modeling.
---
Career
Television
Karen Gillan's television career began with guest appearances in various shows including Rebus. She also acted in The Kevin Bishop Show and played many characters including Angelina Jolie and Katy Perry.
Karen continued to act in shows like The Well, Stacked and Doctor Who (alongside Matt Smith). She also acted in A Touch of Cloth, Adult Swim's NTSF:SD:SUV:: and Selfie.
Movies
Karen Gillan first appeared in the movie Outcast in 2010 and later acted in an indie film Not Another Happy Ending. She continued to act in movies like We'll Take Manhattan and horror movie Oculus.
Her breakthrough came in 2013 when she played Nebula in Guardians of the Galaxy, alongside Zoe Saldana, Chris Pratt, Dave Bautista, Vin Diesel and Bradley Cooper.
Not long after, Karen continued to get roles in films like In a Valley of Violence (with John Travolta and Ethan Hawke), The Big Short (with Brad Pitt, Christian Bale, Ryan Gosling and Steve Carell), The Circle (with Emma Watson and Tom Hanks) and Jumanji: Welcome to the Jungle (with Kevin Hart, Jack Black, Nick Jonas and Dwayne Johnson).
She also reprised her role as Nebula in Guardians of the Galaxy Vol. 2, Avengers: Infinity War and Avengers: Endgame.
Endgame became the highest grossing movie in history.
During the Avengers' series, she acted with many celebrities including Scarlett Johansson, Benedict Cumberbatch, Chris Evans, Mark Ruffalo, Jeremy Renner, Tom Hiddleston, Samuel L Jackson, Paul Bettany, Cobie Smulders, Chris Hemsworth, Tom Holland, Gwyneth Paltrow, Paul Rudd, Brie Larson, Don Cheadle, Josh Brolin, Elizabeth Olsen, Chadwick Boseman, Anthony Mackie, Sebastian Stan and Robert Downey Jr.
Apart from movies, she also did some theater work, including the plays Inadmissible Evidence and Time to Act.
---
Highlights
Here are some of the highlights of her career.
Karen has received many nominations over the years including in the British Independent Film Awards, Teen Choice Awards, Saturn Awards, Empire Awards and National Television Awards.
She has also won some of them, including Best Actress in a Short Film at the IFS Film Festival and Best Actress at the TV Choice Awards.
She has acted in the highest grossing film of all time, i.e. Avengers: Endgame.
---
Interesting Facts about Karen Gillan
Karen Gillan apparently suffered from stage fright as a child.
She will be starring alongside Lena Headey in the movie Gunpowder Milkshake.
Her favorite movies include the 1995 Jumanji, The Shining and A Clockwork Orange.
---
What contributed to Karen Gillan's wealth
Karen Gillan's wealth can be attributed to her success as an actress in the movie and television industry. She has acted in some of the biggest box office successes, especially the Marvel Cinematic Universe.
In 2020, she is estimated to be worth around $2 million.
Ref: Wikipedia, Celebrity Net Worth
---
Other Celebrities: