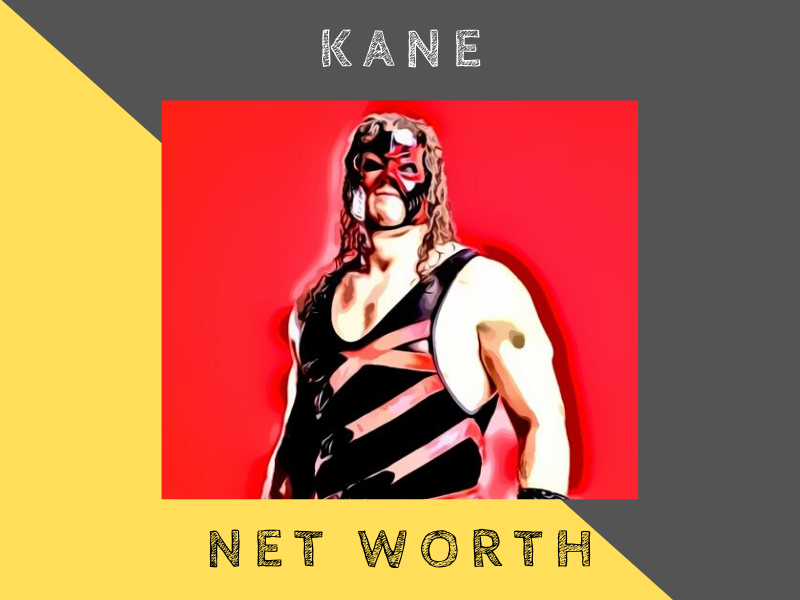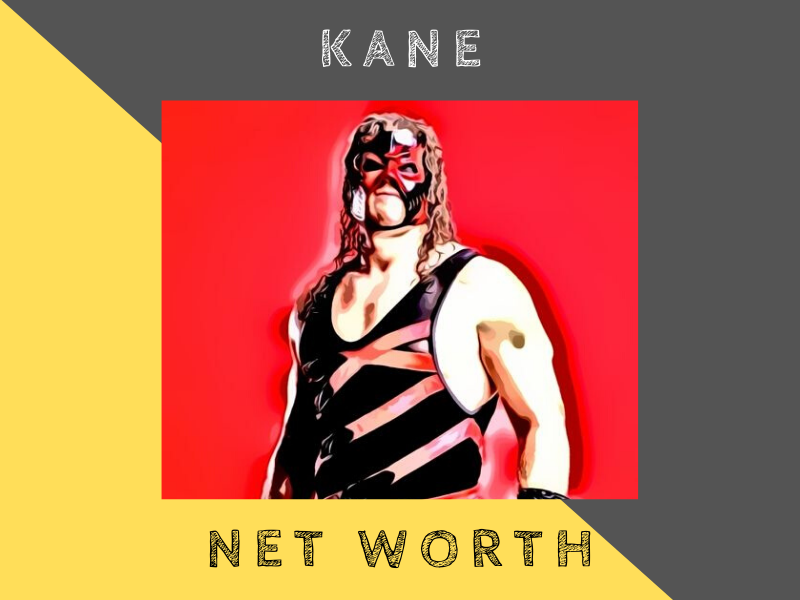 Overview
Kane (Glenn Jacobs) is known for being an American pro wrestler with WWE and is also an actor, author, politician and businessman. In the ring, he has a storyline brother The Undertaker.
As of 2020, Kane is estimated to have a net worth of $9 million.
---
Kane Net Worth
| | |
| --- | --- |
| NET WORTH: | $9 MILLION |
| AGE: | 53 |
| DATE OF BIRTH: | 26 APRIL 1967 |
| NATIONALITY: | AMERICAN |
| PROFESSION: | WRESTLER, POLITICIAN, ACTOR, AUTHOR |
| SOURCE OF WEALTH: | WRESTLING, MOVIES |
---
Early Life
Kane's real name is Glenn Jacobs and he was born on the 26th of April 1967 in the small town Torrejon de Ardoz, which is part of Madrid, Spain.
Jacobs' family was part of the United States Air Force and was stationed in Spain, which was why he was born there.
He later grew up in St. Louis (Missouri) and schooled at Bowling Green.
He then attended Northeast Missouri State University (now known as Truman State University) and received a degree in English literature. Jacobs played basketball and football in university and in school.
---
Career
His career began in 1992 as he debuted with the CSWA at the Missouri area. Jacobs was initially known as Angus King in the ring. He also had the name of Doomsday not long after.
When he joined the USWA, his name was the Christmas Creature and with the SMW, his name was Unabomb. Jacobs won the USWA Heavyweight Championship as Doomsday.
He also wrestled in Japan under Pro Wrestling Fujiwara Gumi. In 1993, he then wrestled as Bruiser Mastino and lost his WCW match to Sting.
He also wrestled in the World Wrestling Council (WWC) in Puerto Rico when he feuded with Invader #1.
Joining the WWF
In 1995, he debuted in World Wrestling Federation (WWF) as Mike Unabomb in a Raw taping. He defeated Reno Riggins in a dark match.
Not long after, his name was changed to Yankem and he was portrayed as someone who was brought in to get rid of Bret Hart. During that year, he had many matches and lost to Hart and The Undertaker, among others.
In 1997, Jacobs was then introduced as Kane, the secret brother of The Undertaker. This was when he started his breakthrough in wrestling.
Kane and The Undertaker would either feud or team up as The Brothers of Destruction. He was also a big part of the Attitude Era.
Kane has since won many championships, including the WWF Championship, World Heavyweight Championship and the ECW Championship, among other championships.
He also has the record for the highest cumulative Royal Rumble match eliminations. Kane is also known for defeating Stone Cold Steve Austin during his first pay-per-view main event.
Apart from his wrestling career, Jacobs has also involved himself with politics. He was elected mayor in 2018 and defeated Democratic opponent Linda Haney.
Jacobs also appeared in movies and in television. His first film was probably See No Evil which was a slasher film. He also appeared in Smallville in one episode.
---
Highlights
Here are some of the highlights of Kane's career.
He has won so many championships including the ECW Championship, World Heavyweight Championship, WWF Championship, WWE Tag Team Championship (with Big Show and Daniel Bryan) and many others.
Jacobs was featured several times in PWI magazine for Feud of the Year and Tag Team of the Year, among others.
Ric Flair once said he is the best in the world.
---
Interesting Facts about Kane
He supported Texas congressman Ron Paul back in 2008 for presidency.
Kane apparently has his own insurance agency outside his wrestling career.
In 2018, he was elected as a mayor.
---
What contributed to Kane's net worth
Kane's net worth can be attributed to several sources, but the biggest one is probably his WWE career. He also acted in movies and has his own insurance agency.
As of 2020, Kane's net worth is estimated to be around $9 million.
Source: Wikipedia, Celebrity Net Worth
---
Other Celebs: