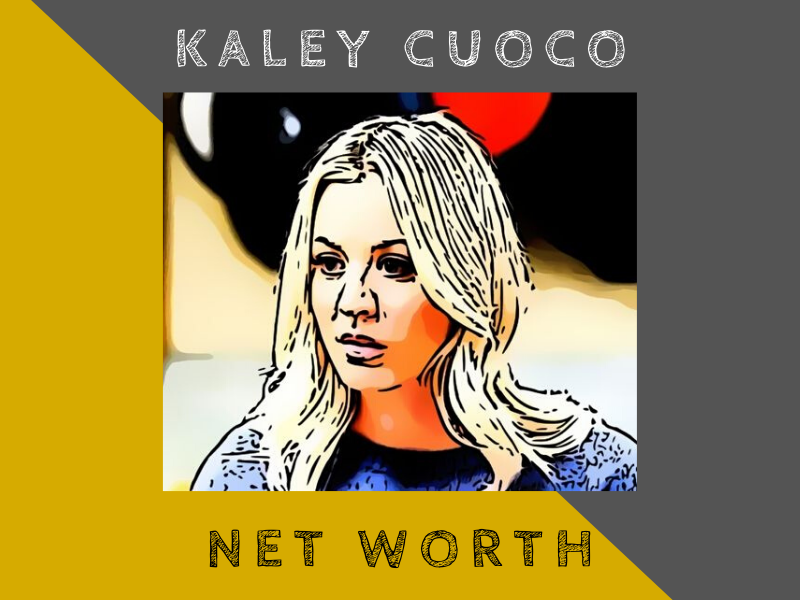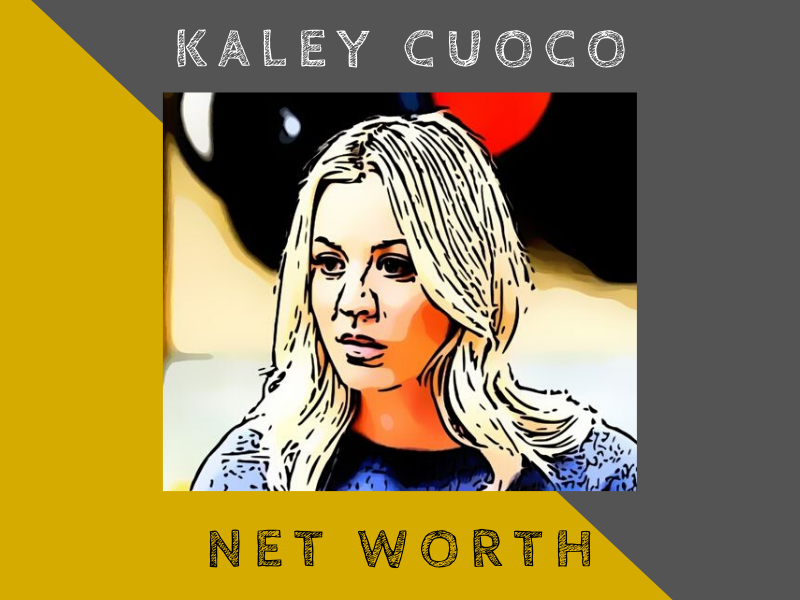 Overview
Kaley Cuoco is an American actress who became very popular after starring as the lead actress in the TV series The Big Bang Theory. The series has ended but she's amassed a big net worth.
Kaley's net worth is estimated to be around $100 million as of 2020 which is a whopping amount.
---
Summary
| | |
| --- | --- |
| NET WORTH: | $100 MILLION |
| AGE: | 34 |
| DATE OF BIRTH: | 30 NOVEMBER 1985 |
| NATIONALITY: | AMERICAN |
| PROFESSION: | ACTRESS, PRODUCER |
| SOURCE OF WEALTH: | ACTING, PRODUCING |
---
Early Life
Kaley was born in Camarillo, California on 30th November, 1985. Her mother is Layne Ann, a homemaker, and her father is Gary Carmine Cuoco, a realtor.
Kaley's dad is of Italian descent whereas her mom is of both English and German ancestry.
When she was only 3 years old, she took up tennis. She then became a regionally-ranked tennis player but stopped playing when she turned 16.
Kaley's sister is Briana and she appeared on the popular show The Voice (season five).
---
Career
Kaley made her debut feature film appearance back in 1995 in the thriller Virtuosity. She played as the young Karin Carter in the movie.
In between 2000 to 2001, she also appeared on the sitcom Ladies Man, Growing Up Brady and the Disney film Alley Cats Strike.
Later on in 2002, she played as Bridget in the sitcom 8 Simple Rules For Dating My Teenage Daughter. However, the series was canceled three years later.
Kaley Cuoco was also active in several other series and films such as 10.5, Crimes of Fashion, Debating Robert Lee and The Hollow. She also played the voice of a dog in the animation Brandy and Mr. Whiskers. Not only that, she was also the character of Kirstee in Bratz.
Many may have first seen Kaley in the TV show Charmed where she played Billie, a young witch who had special abilities.
Her career breakthrough came in 2007 when she played the lead role Penny in the very popular sitcom The Big Bang Theory.
At the beginning, she was earning $60,000 per episode, but her pay increased as time went by, from $200,000 to eventually $1 million per episode. She along with Jim Parsons and Johnny Galecki earned that amount from 2014.
Apart from acting, Cuoco also hosted the Teen Choice Awards in 2011 and the People's Choice Awards in both 2012 and 2013.
She is also going to be the voice of Harley Quinn in the DC Universe animation of the same name. Kaley will be an executive producer for that animation.
---
Highlights
Kaley Cuoco has had many achievements in her career. Here are just a few highlights.
She has won many awards for her role in The Big Bang Theory, including Critics' Choice Television Award, People's Choice Awards and Satellite Award.
Kaley has also been nominated for many awards since the year 1993.
She is now the executive producer of Harley Quinn, a DC Universe animation.
She is the creator and executive producer of an upcoming show The Flight Attendant.
---
Interesting Facts on Kaley Cuoco
Below are some interesting facts on Kaley.
She played a minor role in the popular show Prison Break in two episodes.
Kaley apparently owns some property in San Fernando Valley.
She has a lot of clothes in her closet but has never worn them.
Kaley once dated her TBBT co-star Johnny Galecki and their characters were also dating in the show.
Kaley Cuoco once broke her leg after falling off a horse and had to miss episodes of TBBT.
---
What contributed to Kaley Cuoco's net worth
Kaley Cuoco probably has multiple sources of income which contributed to her net worth.
That said, her role as Penny in The Big Bang Theory probably brought her the most wealth since she was earning $1 million per episode from 2014.
As of 2020, her net worth is estimated to be around $100 million.
Source: Wikipedia, Celebrity Net Worth, Uselessdaily
---
Other Celebs: