Jom Coffee Restaurant is located in Dataran Pahlawan Melaka and serves mainly local food.
They do have some grilled food and western food as well, but I never tried them myself yet.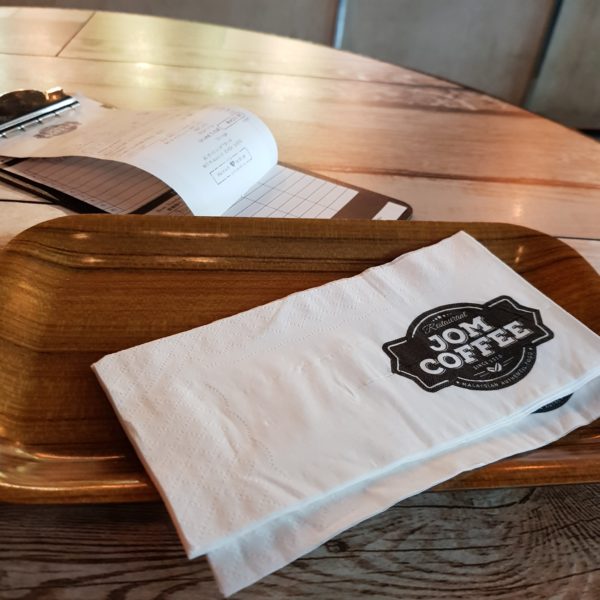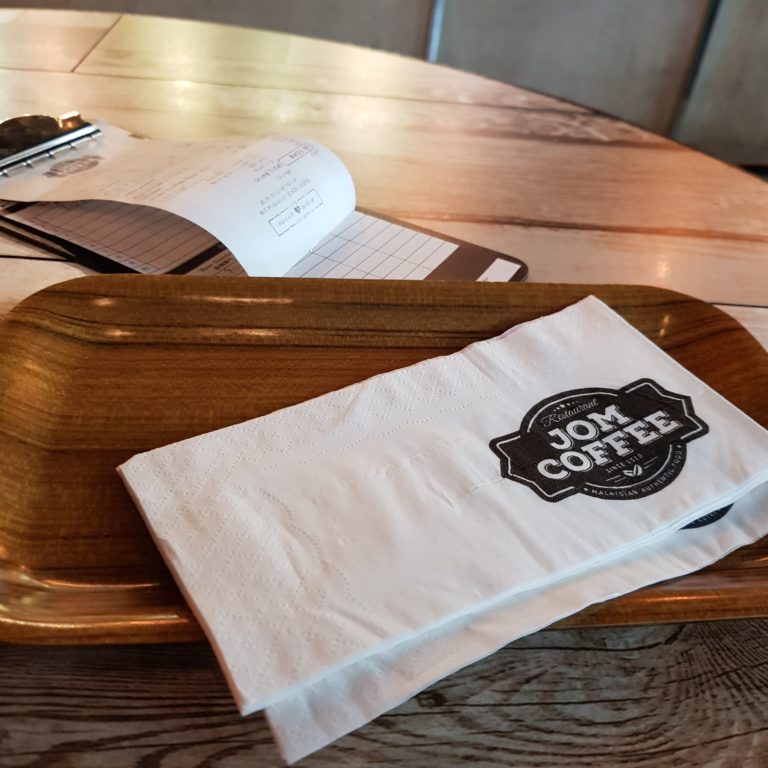 This outlet is located beside Sakae Sushi and is quite near to Uniqlo.
The prices here are more expensive than the regular kopitiam or cafe, but the food is actually quite decent.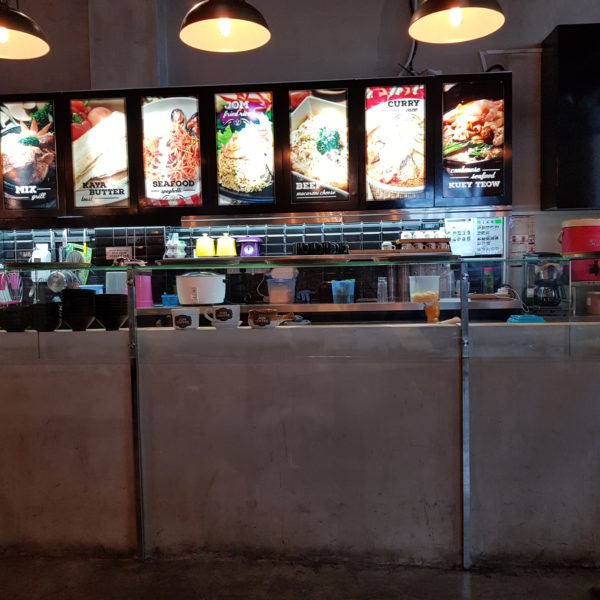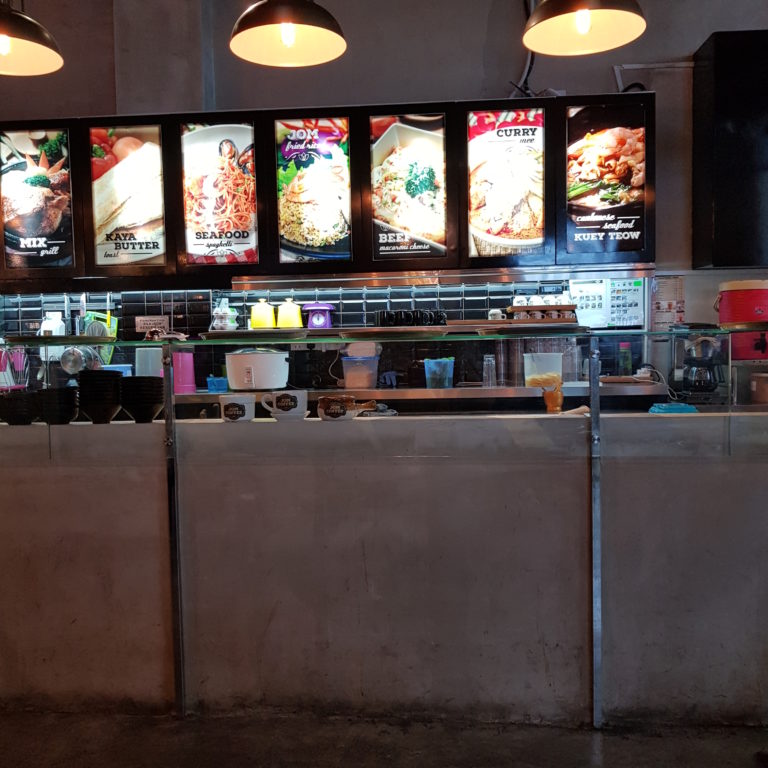 Their drinks are also a little more pricey than the franchises like Old Town or maybe around the same.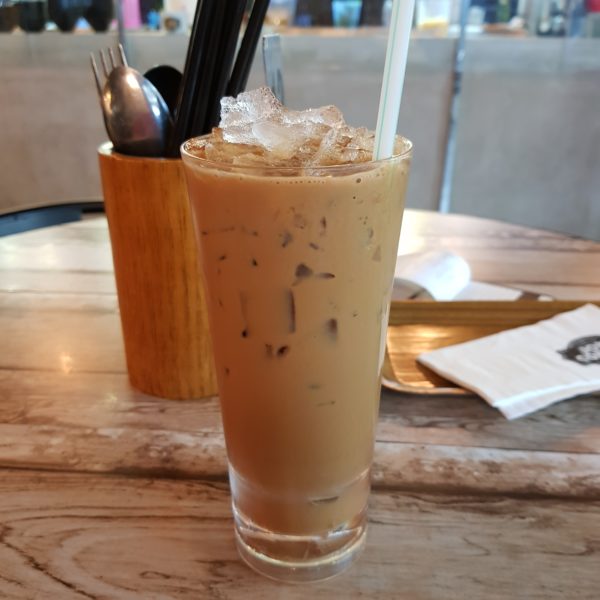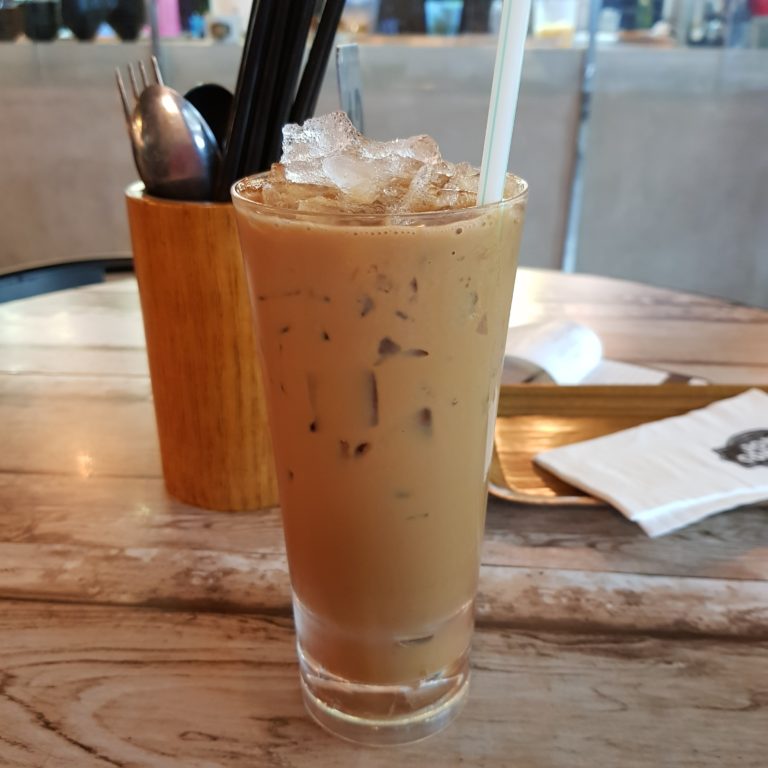 That said, I do enjoy the food and the ambience quite a bit.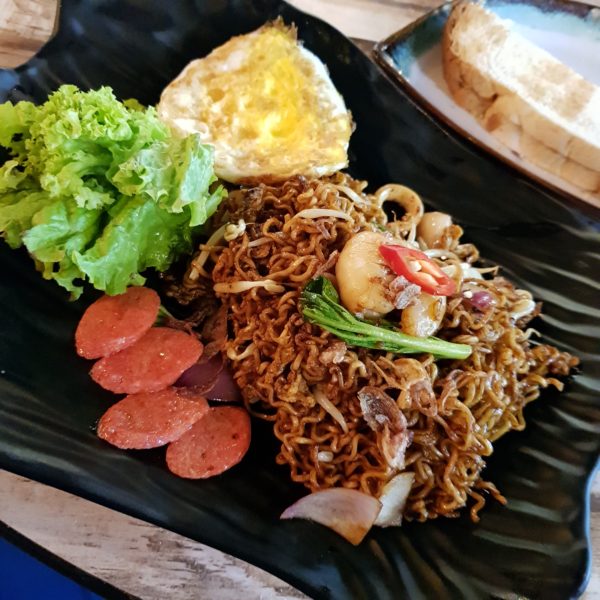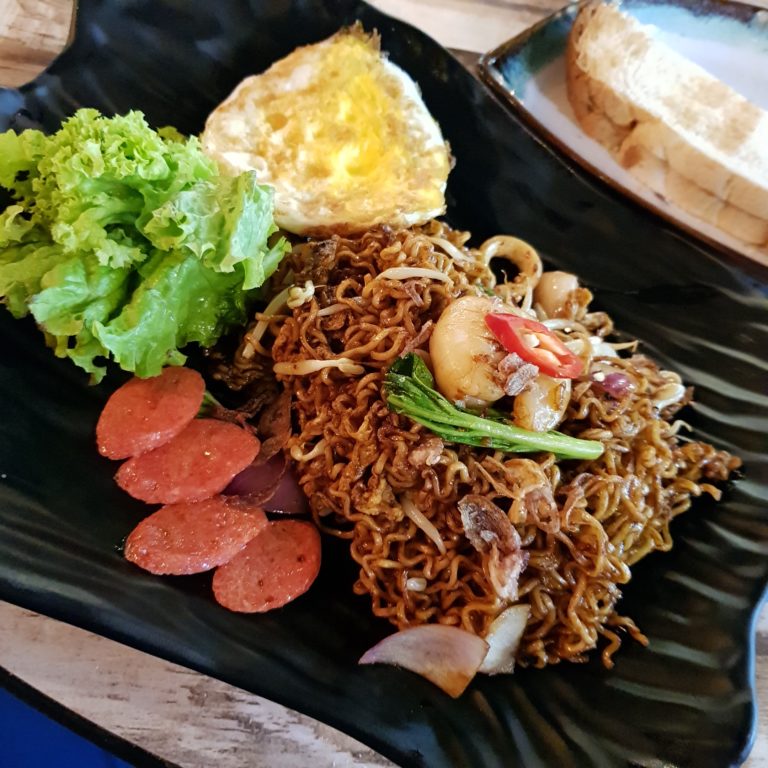 This is their maggi goreng. It came with a fried egg, two rather big prawns, sausages and other ingredients.
The noodles were cooked really well and it was easily one of my favorites in the whole of Malacca, as far as maggi goreng goes.
Sadly, it's probably not on the menu anymore, but they do have other fried food that tastes similar. You should check out the mee goreng too.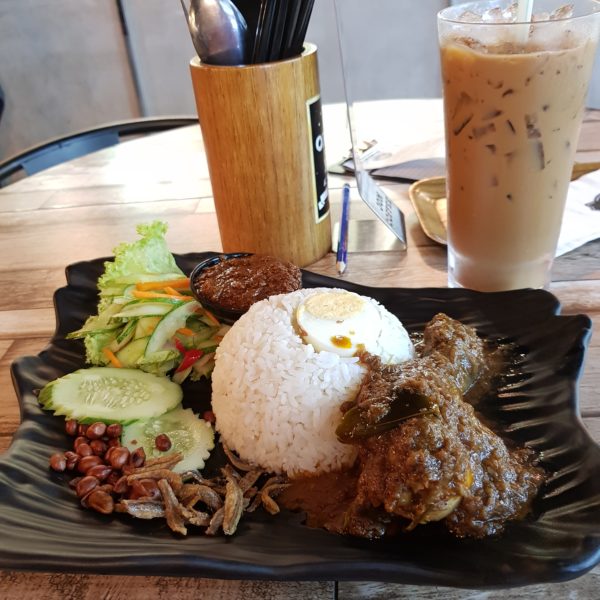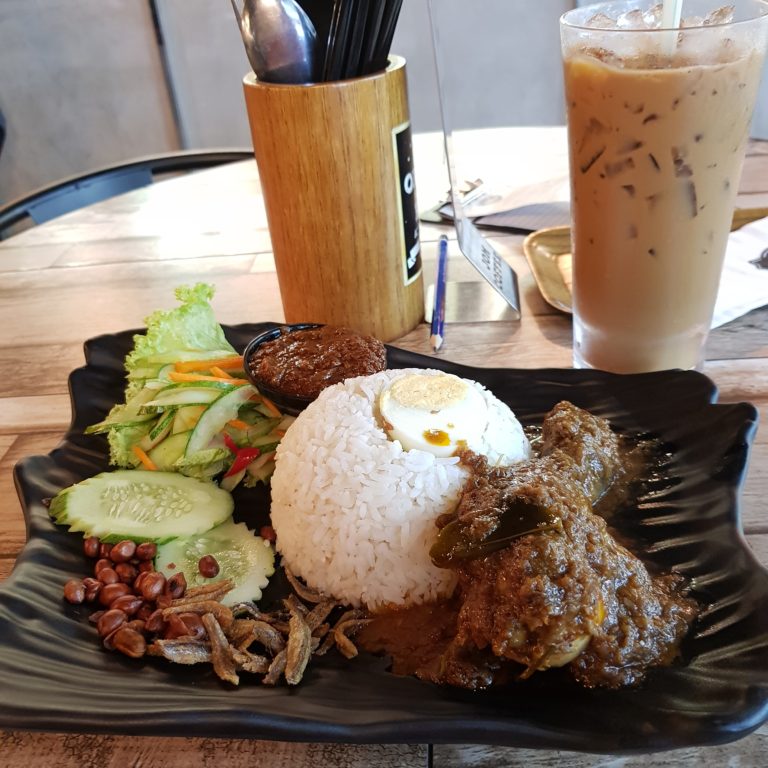 If you're new here, you should definitely try the nasi lemak.
I've tried a few variations of the nasi lemak here, and my favorite is either the Jom Chicken Nasi Lemak or the Rendang Chicken Nasi Lemak.
It comes with anchovies, nuts, some vegetables, sambal and half a boiled egg.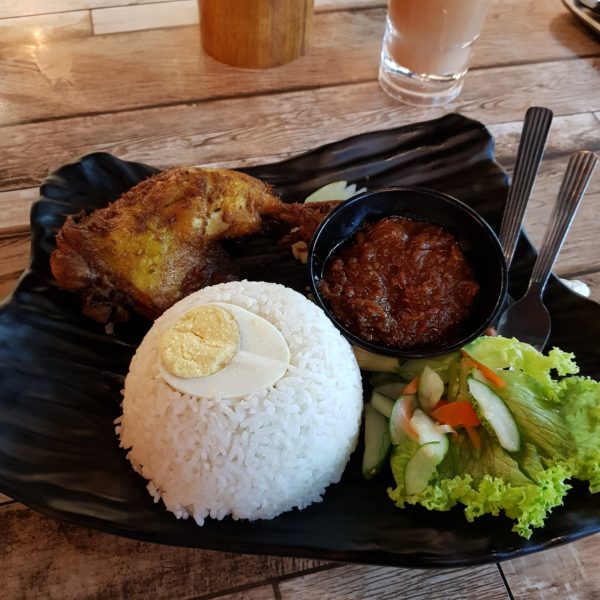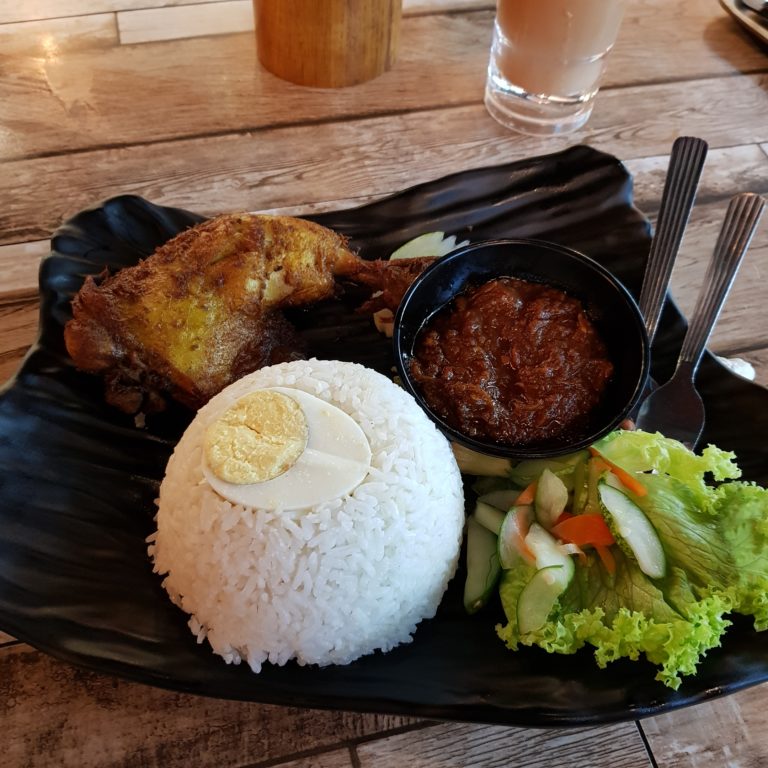 The Jom Chicken is pretty much nasi lemak with a deep fried chicken leg that is crisp to perfection.
I was skeptical at first but their fried chicken is really good. Although it's expensive, it's kinda worth trying it at least once.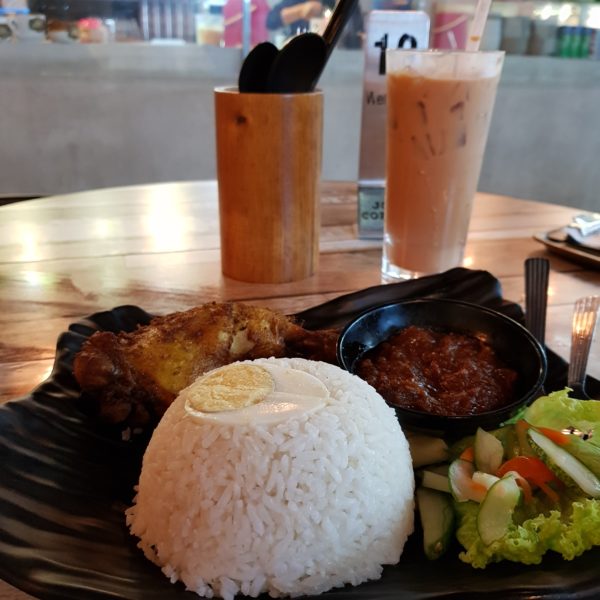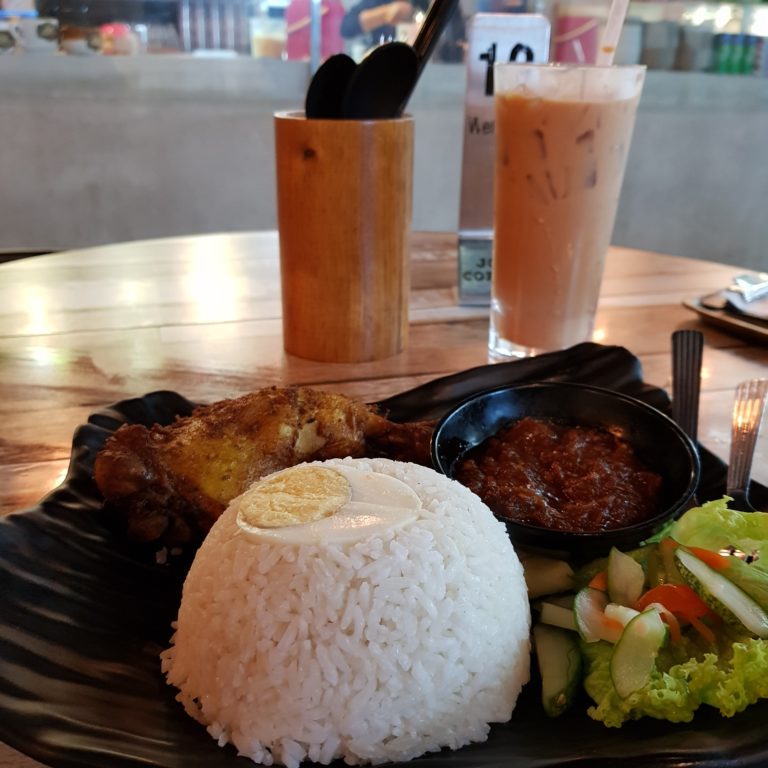 Overall, the food at Jom Coffee Restaurant is better than expected.
I was skeptical at first and the prices are relatively higher than other local cafes, but the food is actually quite good.
Hopefully they'll come out with lunch sets that are cheaper.
---
Related articles:
What To Eat In Genting Highlands – 18 Restaurants For You To Try
Din Tai Fung Pavilion Kuala Lumpur Review