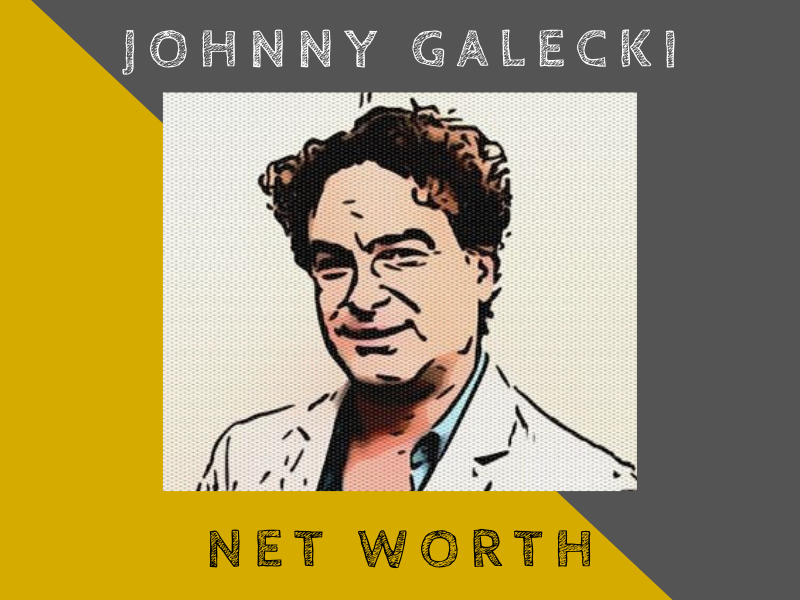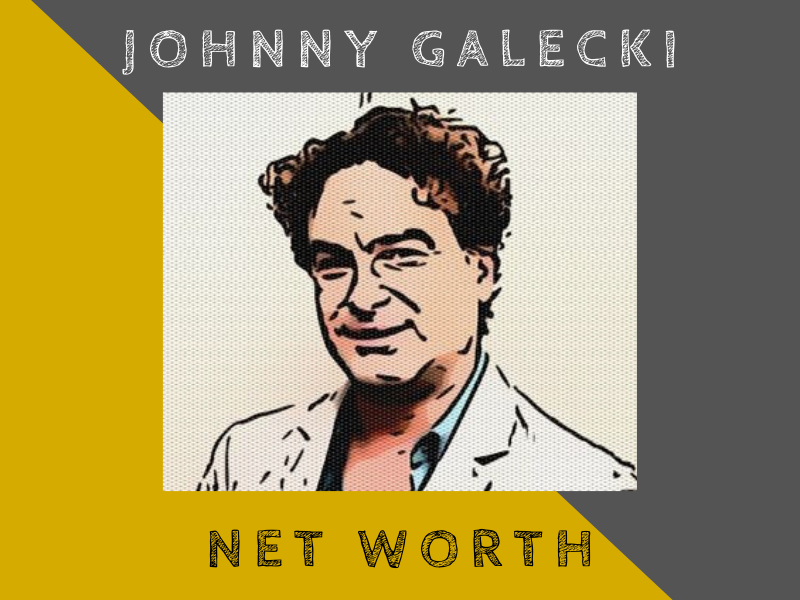 Overview
Johnny Galecki is an American actor that is best known for his role as Leonard Hofstadter in The Big Bang Theory. He is also one of the highest paid television actors.
As of 2020, Johnny Galecki is estimated to have a net worth of around $100 million.
---
Summary
| | |
| --- | --- |
| NET WORTH: | $100 MILLION |
| AGE: | 44 |
| DATE OF BIRTH: | 30 APRIL 1975 |
| NATIONALITY: | AMERICAN |
| PROFESSION: | ACTOR |
| SOURCE OF WEALTH: | ACTING |
---
Early Life
Johnny Galecki was born as John Mark Galecki on the 30th of April, 1975 in Belgium. His mother Mary was a mortgage consultant and his father, Richard, was a member of the US Air Force who was stationed at Belgium at the time.
Galecki is of multiple descents, i.e. Polish, Italian and Irish. He is also the eldest of three. Galecki has a brother, Nick, and a sister, Allison. He describes his brother as a genius in the automotive industry.
Johnny Galecki grew up in Oak Park, Illinois. As a child, he was known to be talkative, leading to his mother playing the 'quiet game' with him, to see how long he can go without talking.
---
Career
Johnny Galecki made his debut back in 1987 with the miniseries Murder Ordained. He later acted in National Lampoon's Christmas Vacation in 1989 as the character Rusty Griswold.
In 1990, Galecki was then cast as Danny Nash in the comedy American Dreamer. The following season, he then became a regular on the sitcom Billy, which was a spin-off from Head of the Class.
When Galecki was still in the sitcom Billy, he also guested in another sitcom Roseanne. In 1992, he was made a permanent cast in Roseanne until it ended in 1997.
He also made a guest appearance in a music video back in 1995 for the song Satellite by Dave Matthews Band.
In 1997, Galecki acted in the thriller movie I Know What You Did Last Summer and in 1998, he was in the dark comedy The Opposite of Sex. He proceeded to act in another show Bounce in the year 2000.
Johnny Galecki had many roles (some minor) throughout the years. He had acted in many movies and shows including Suicide Kings, Bean, Vanilla Sky, A Family Torn Apart and even Bookies.
Galecki not only did movies but also theater. He appeared in the play The Little Dog Laughed and he won the 2007 Theater World Award.
His real breakthrough came in 2007 when he played Leonard Hofstadter in The Big Bang Theory, one of the most popular sitcoms of all time.
He was initially supposed to play as Sheldon Cooper, but Jim Parsons took that role instead.
Leonard made a killing with The Big Bang Theory, with up to $1 million per episode since 2014, alongside his co-stars Jim and Kaley Cuoco.
Galecki also appeared in movies and shows such as Hancock, Entourage and In Time.
---
Highlights
Galecki has had many achievements in his career, but here are a few of the highlights.
He has been nominated for many awards, including Golden Globe Award, Teen Choice Award, Primetime Emmy Award, People's Choice Awards and a couple more.
Galecki also won several awards given by TV Land Award, Young Artist Award and Satellite Award.
Galecki has made some guest appearances in shows like Family Guy, Entourage and Lip Sync Battle.
---
Interesting Facts on Johnny Galecki
Here are some interesting facts on Galecki.
When he was filming The Big Bang Theory, he used to smoke a lot but he finally quit after some time.
He apparently pierced his own ear when he was 10 as his parents didn't allow him to do it with a professional.
Galecki dated Kaley Cuoco when they were both acting in The Big Bang Theory, but only lasted 2 years.
Johnny also owns 360 acres of land in Santa Margarita, California.
---
What contributed to Johnny Galecki's net worth
Johnny Galecki's net worth can mostly be attributed to his acting career. While he has had many roles in movies and shows, his biggest is probably The Big Bang Theory.
He was paid much lower in the beginning but by 2014, his pay went up to approximately $1 million per episode.
Thanks to his successful career on television, he has an estimated net worth of $100 million.
Source: Wikipedia, Celebrity Net Worth
---
Other Celebs: