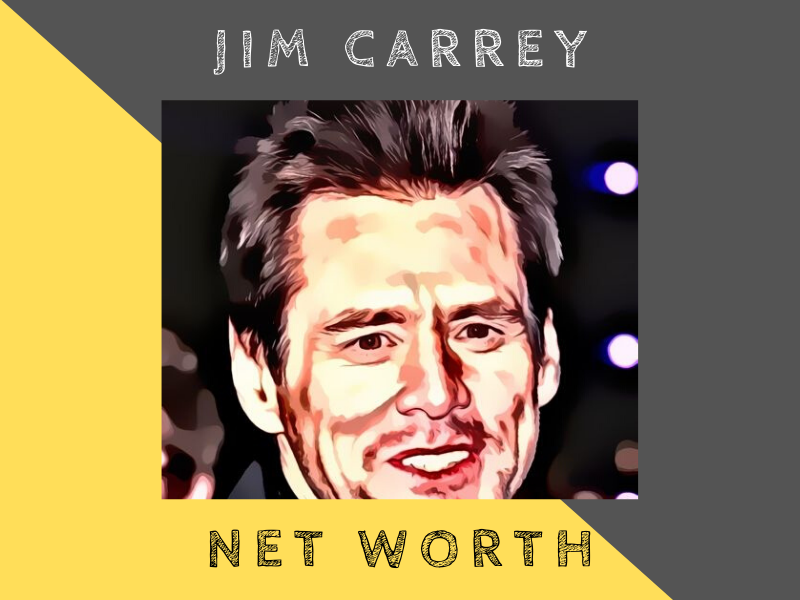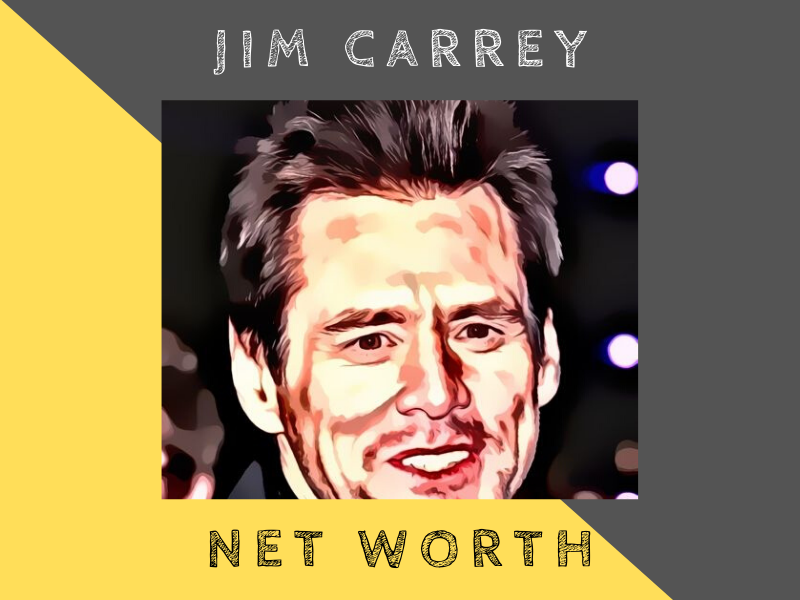 Overview
Jim Carrey is an American-Canadian actor, comedian, writer and also artist. He is best known for acting in comedy films including The Mask, Ace Ventura and Yes Man.
As of 2020, Jim Carrey has an estimated net worth of $180 million.
---
Jim Carrey's Net Worth
| | |
| --- | --- |
| NET WORTH: | $180 MILLION |
| AGE: | 58 |
| DATE OF BIRTH: | 17 JANUARY 1962 |
| NATIONALITY: | CANADIAN, AMERICAN |
| PROFESSION: | ACTOR, COMEDIAN, WRITER, PRODUCER |
| SOURCE OF WEALTH: | MOVIES |
---
Early Life
Jim Carrey's real name is James Eugene Carrey and he was born on the 17th of January 1962 in Toronto, Canada. His mother was a homemaker and his father was a musician and accountant.
As a kid, he was raised as a Roman Catholic. When he turned 10, he wrote to the Carol Burnett Show to point out that he should be considered for a role as he is a master of impressions.
Jim Carrey was raised in Toronto where he schooled at the Blessed Trinity Catholic Elementary School. He then moved to Burlington where he went to Aldershot High School and Agincourt Collegiate Institute.
Jim and his brothers apparently had to work as a teenagers due to their financial situation. When he turned 16, he dropped out and pursued comedy while working at a factory.
---
Career
Jim Carrey began his work in comedy and he debuted at the Yuk Yuk comedy club in Toronto. He was then noticed by Rodney Dangerfield who signed him to open tour performances.
Dangerfield brought Jim to Las Vegas to perform but he left to Hollywood not long after to perform at The Comedy Store. In 1982, Jim also appeared on the show Evening at the Improv and debuted on The Tonight Show the following year.
In 1984, he also joined the sitcom The Duck Factory but it didn't last long. He was also a regular in the television series In Living Color.
Jim attains recognition
His rise to fame began when he played the main roles in The Mask, Ace Ventura: Pet Detective and Dumb and Dumber. The latter was a commercial success which made hundreds of millions worldwide. Jim also received his first Golden Globe nomination for Best Actor for The Mask.
He then acted in more movies, including in Batman Forever, Ace Ventura: When Nature Calls and The Cable Guy (with Ben Stiller and Owen Wilson). Jim Carrey bounced back in 1997 when he acted in Liar Liar and received another Golden Globe nomination.
He proceeded to act in many more shows, including The Truman Show which led to his first Golden Globe for Best Actor in a Motion Picture Drama. Jim also acted in Man on the Moon, Me, Myself & Irene and How the Grinch Stole Christmas. He was then well known as the fictional character The Grinch.
Jim later starred with Jennifer Aniston and Morgan Freeman in the popular Bruce Almighty. In 2004, he continued to act in Eternal Sunshine of the Spotless Mind with Kate Winslet. He also did well with his role in Lemony Snicket's A Series of Unfortunate Events.
Continued success
Jim Carrey's success in movies continue as he acted in more movies including The Number 23, Dr. Seuss' Horton Hears a Who!, A Christmas Carol, Mr. Popper's Penguins, Kick-Ass 2 and Yes Man.
Apart from acting, he also became a producer for some films including I'm Dying Up Here and Rubble Kings.
---
Highlights
Here are some of the highlights of his career.
He has been nominated for many awards throughout the years including Grammy Awards, Golden Globe Awards, British Academy Film Awards and SAG Awards.
Jim Carrey also won many awards including two Golden Globes, 11 MTV Movie & TV Awards and 4 People's Choice Awards.
He has acted in many movies that were huge commercial successes.
---
Interesting Facts about Jim
Unlike his illustrious career, his personal life has been plagued with issues including lawsuits and depression.
Jim Carrey is both a US and Canadian citizen.
He is apparently a huge advocate of anti-vaccine, thinking certain vaccines will cause autism.
Jim was once engaged to Renee Zellweger for about a year.
---
What contributed to Jim Carrey's wealth
Jim Carrey's wealth can be attributed to his success in films generally, as an actor or as a producer. He has starred in many commercially successful movies that would have paid him a lot.
As of 2020, he is estimated to be worth around $180 million.
Ref: Wikipedia, Celebrity Net Worth
---
Other Celebrities: