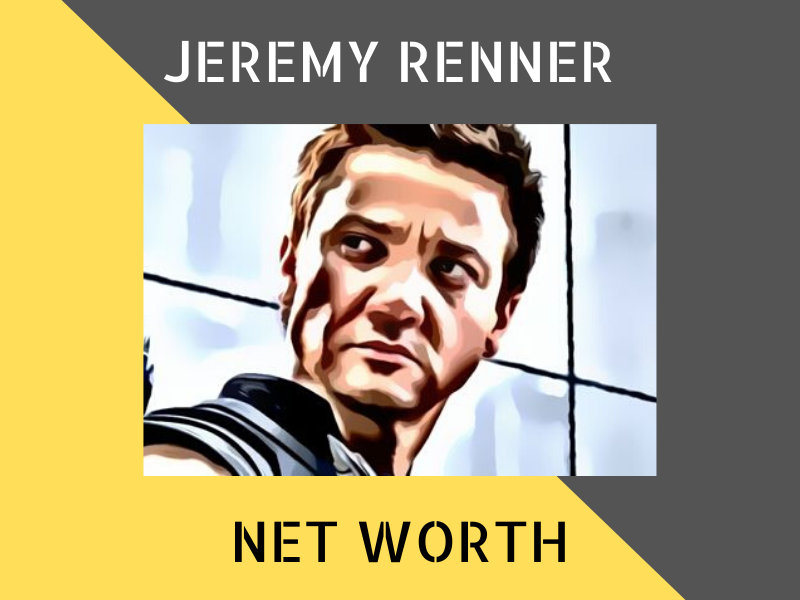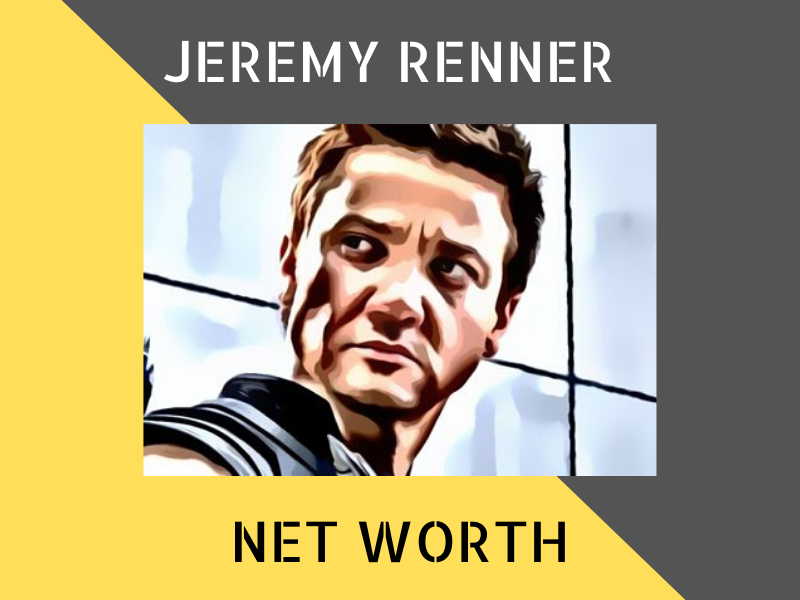 Overview
Jeremy Renner is an American actor, songwriter and musician. He is best known for his movies The Hurt Locker, Mission Impossible and as Hawkeye in the Marvel Cinematic Universe.
As of 2020, Jeremy Renner has an estimated net worth of $50 million.
---
Jeremy Renner's Net Worth
| | |
| --- | --- |
| NET WORTH: | $50 MILLION |
| AGE: | 49 |
| DATE OF BIRTH: | 7 JANUARY 1971 |
| NATIONALITY: | AMERICAN |
| PROFESSION: | ACTOR, SONGWRITER, MUSICIAN |
| SOURCE OF WEALTH: | MOVIES, TELEVISION |
---
Early Life
Jeremy Renner was born on the 7th of January 1971 in Modesto, California. His father used to manage McHenry Bowl, a bowling alley in the 80s.
His parents were divorced when he was only ten years old. Jeremy Renner is of German, Scottish, English, Swedish, Irish and Panamanian descent.
He schooled at the Fred C. Beyer High School and later attended the Modesto Junior College. Renner studied computer science and criminology, but later took a drama class and finally pursued acting.
---
Career
Jeremy made his debut in 1995 in National Lampoon's Senior Trip. He then went on to guest star on Deadly Games and Strange Luck, and got a minor role in A Friend's Betrayal. He has also appeared in The Net, Zoe, Duncan, Jack and Jane, The Time of Your Life (with Love Hewitt) and Angel. Renner also appeared in CSI in 2001.
Jeremy continued to get more screen time in The Unusuals but it was short-lived. He then acted in The Hurt Locker which won many nominations and awards. He also received Best Actor category awards.
Renner then joined Ben Affleck in The Town, alongside Blake Lively and Jon Hamm. He received more nominations, including from the Oscars.
Marvel breakthrough
Jeremy's first movie with Marvel was in 2011 when he cameo-ed as Hawkeye in the movie Thor. His first credited role was in The Avengers, which did really well in the box office. Since acting as Hawkeye, he has reprised his role in Avengers: Age of Ultron, Captain America: Civil War and Avengers: Endgame.
During the Marvel movies, he acted alongside many huge stars including Robert Downey Jr, Chris Evans, Benedict Cumberbatch, Scarlett Johansson, Mark Ruffalo, Chris Pratt, Tom Hiddleston, Samuel L Jackson, Paul Bettany, Zoe Saldana, Chris Hemsworth, Tom Holland, Gwyneth Paltrow, Paul Rudd, Brie Larson, Sebastian Stan, Elizabeth Olsen, Cobie Smulders, Don Cheadle, Bradley Cooper, Josh Brolin, Chadwick Bose, Anthony Mackie, Dave Bautista and Vin Diesel.
Apart from Marvel, Renner also appeared in other big movies including The Bourne Legacy (with Matt Damon), Hansel & Gretel: Witch Hunters, American Hustle (with Jennifer Lawrence and Christian Bale), Mission: Impossible – Rogue Nation (with Tom Cruise and Lea Seydoux) and Arrival.
He also executive produced the drama Knightfall. Renner then acted in the movies Tag and Wind River.
Music
Jeremy also plays the guitar, keyboard and drums. He performed songs for film soundtracks including in North Country, Love Comes to the Executioner and The Assassination of Jesse James by the Coward Robert Ford.
Renner was also featured in music videos including by P!nk and Sam Feldt.
---
Highlights
Here are some of the highlights of his career.
He has received at least 103 nominations in total including in the Academy Awards, Golden Globe, BAFTA Awards and SAG Awards.
Renner has won at least 52 awards, including Best Cast in the SAG Awards and Best Actor in the Boston Film Critics.
---
Interesting Facts about Renner
He was once married to a Canadian supermodel, Sonni Pacheco.
Renner is also always on the news for his statements that made him unpopular.
---
What contributed to Jeremy Renner's wealth
Jeremy Renner's wealth can be attributed to his roles in movies and on television. He has acted in many box office successes including the Marvel series of movies, Mission Impossible – Rogue Nation and Hansel and Gretel: Witch Hunters.
As of 2020, he is estimated to be worth around $50 million.
Ref: Wikipedia, Celebrity Net Worth
---
Other Celebrities: