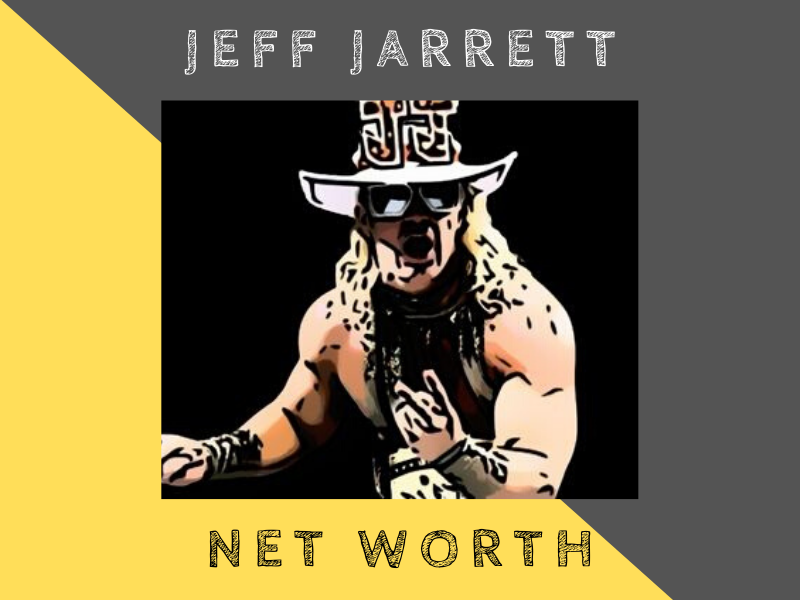 Overview
Jeff Jarrett is a well known American pro wrestler and promoter and a businessman. He is currently with the WWE as a backstage producer and occasionally appears on-air.
As of 2020, Jeff Jarrett is estimated to have a net worth of $15 million.
---
Jeff Jarrett Net Worth
| | |
| --- | --- |
| NET WORTH: | $15 MILLION |
| AGE: | 53 |
| DATE OF BIRTH: | 14 JULY 1967 |
| NATIONALITY: | AMERICAN |
| PROFESSION: | WWE WRESTLER AND PROMOTER, BUSINESSMAN, ACTOR |
| SOURCE OF WEALTH: | WRESTLING, CORPORATE WORK, MOVIES |
---
Career
Jeff Jarrett began his wrestling career in his father's Continental Wrestling Association (CWA) back in 1986.
His career breakthrough only came when he joined the World Wrestling Federation (WWF) in the year 1992. In between 1992 and 2001, Jeff kept going back and forth between WWF and World Championship Wrestling (WCW).
In 2001, the WCW was bought over by the WWF. Jarrett then joined World Wrestling All-Stars (WWA).
He and his father later formed Total Non-stop Action (TNA) in 2002. TNA is now known as Impact Wrestling.
Jeff left Impact Wrestling in 2014, and then founded yet another promotion named Global Force Wrestling (GFW). He tried to merge TNA with GFW, but the merger failed.
Jeff then left TNA and went to Mexico instead. He wrestled for Lucha Libre AAA Worldwide.
In 2019, Jarrett finally returned to WWE, but this time, he comes as a producer and an on-screen talent.
Jeff has achieved a lot during his career including winning many championships such as the WCW World Heavyweight Championship and the NWA World Heavyweight Championship.
He has also entered the Hall of Fame twice, once with TNA and another with WWE.
Apart from wrestling, Jeff was also involved with other media such as movies. He appeared in movies like Blue Collar TV, Life with Mikey and Spring Breakers.
---
Highlights
Here are some of the highlights in Jeff Jarrett's career.
Jeff has won many championships including the NWA world Heavyweight Championship, TNA King of the Mountain Championship, WCW World Heavyweight Championship and the WWF Intercontinental Championship, among others.
He has also been inducted into the TNA Hall of Fame and the WWE Hall of Fame in different years.
Jeff has been featured in the PWI magazine for Most Inspirational Wrestler of the Year and Feud of the Year, among other things.
---
Interesting Facts about Jeff
He once acted in a Michael J. Fox movie titled Life with Mikey.
The classic With My Baby Tonight wasn't actually sang by Jeff. Road Dogg sang the song.
Jeff married Karen, who was once Kurt Angle's wife.
---
What contributed to Jeff Jarrett's net worth
Jeff Jarrett's net worth can be attributed to different sources. For one, he had a pretty successful career in wrestling in different promotions.
He also had involvement with some movies in the past.
Jeff wasn't poor to begin with. He was able to start TNA back then and his father already owned CWA in the early days.
As of 2020, his net worth is estimated to be around $15 million.
Source: Wikipedia, Celebrity Net Worth
---
Other Celebs: