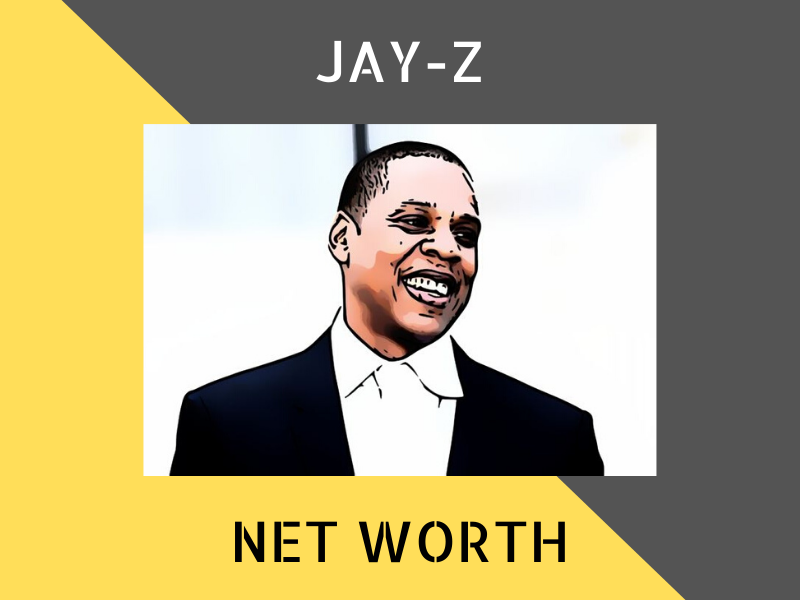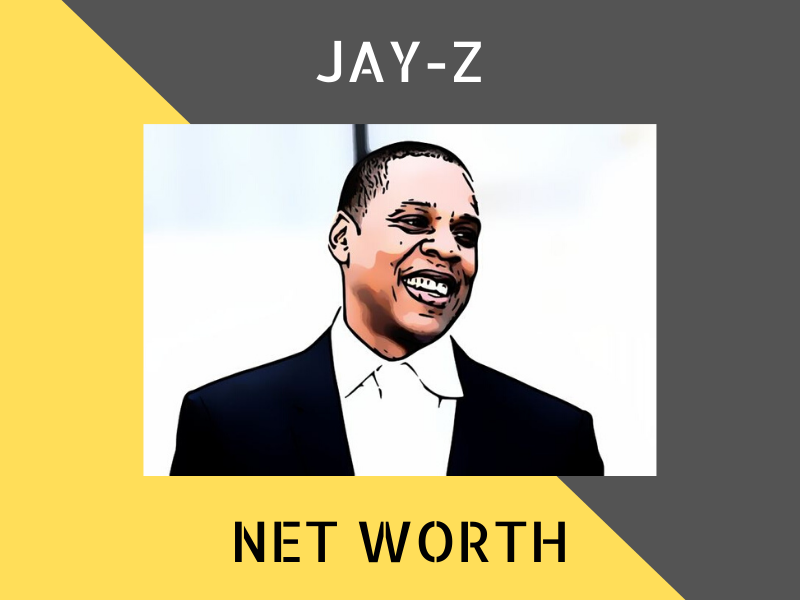 Overview
Jay-Z (Shawn Corey Carter) is an American rapper, songwriter, record executive, producer and entrepreneur. He is best known for starting Roc-A-Fella Records and his music.
As of 2020, Jay-Z is estimated to have a net worth of $1 billion, and is the richest rapper today.
---
Jay-Z's Net Worth
| | |
| --- | --- |
| NET WORTH: | $1 BILLION |
| AGE: | 51 |
| DATE OF BIRTH: | 4 DECEMBER 1969 |
| NATIONALITY: | AMERICAN |
| PROFESSION: | RAPPER, RECORD EXECUTIVE, SONGWRITER, ENTREPRENEUR, PRODUCER, INVESTOR |
| SOURCE OF WEALTH: | MUSIC, BUSINESSES |
---
Early Life
Shawn was born on the 4th of December 1969 in Brooklyn, New York City. He was raised in the Marcy Houses housing project. His father abandoned the family and he and his siblings were later raised by their mother.
Shawn Carter attended the George Westinghouse Career and Technical Education High School, with Busta Rhymes, AZ and The Notorious B.I.G. He did not graduate, however.
His mother later bought him a boom box and he became interested in music. He started writing lyrics and did some freestyling. Carter took the name Jay-Z as an homage to his mentor Jaz-O.
Jay-Z can be heard in some of Jaz-O's recordings including in HP Gets Busy and The Originators. He also had rap battles with LL Cool J.
---
Career
Jay-Z's career began some time in 1995. He had to sell CDs from his car, because he had no record deal from any big label. He then made a deal with Priority and released his debut album, in 1996 titled Reasonable Doubt.
Jay-Z's album managed to reach no. 23 on the Billboard 200 and was liked by critics. In 1997, he had a distribution deal with Def Jam (owned by Russell Simmons). His album In My Lifetime, Vol. 1 was produced by Diddy.
Jay-Z continued to release more albums including Vol. 2… Hard Knock Life with his top single at the time, Hard Knock Life (Ghetto Anthem). At the time, he had a penchant for mining beats from producers like Swizz Beatz and Timbaland.
He also collaborated with Mariah Carey in 1999 and later released The Dynasty: Roc La Familia. The album introduced many newcomers including Kanye West, The Neptunes (Pharrell Williams and Hugo), Just Blaze and Bink.
Since then, Jay-Z has continued to release many albums which were successful, including The Blueprint, The Black Album, Watch the Throne and Everything Is Love.
Throughout the years, he has collaborated with many artists including Eminem, Linkin Park, his wife Beyonce, Kanye West, Mariah Carey, Justin Timberlake, Alicia Keys, Rihanna, John Legend, Usher, Ne-Yo, Chris Martin, Dr. Dre, Lenny Kravitz and Kendrick Lamar.
Business ventures
Jay-Z isn't just a successful music artist and record producer. He is also known as a successful businessman. He has created an empire in many industries including real estate, clothing lines, sports teams, beverages and record labels.
Jay-Z owns the Armand de Brignac champagne brand which is reportedly worth over $300 million. He used his music to promote the champagne as well.
Apart from that, he has a stake in many big companies like Uber and Tidal. Jay-Z also has a big art collection, owns expensive properties, he has a huge music catalog (publishing rights) and also owns Roc Nation which represents some big stars including Kevin Durant, Rihanna and J.Cole.
---
Highlights
Here are some of the highlights of Jay-Z's career.
He has received at least 400 award nominations over the years including by the American Music Awards, Billboard Music Awards, Grammy Awards and Brit Awards.
Jay-Z won at least 226 awards including Best Rap Album, Best R&B Song, Best Rap/Sung Collaboration, Best Rap Song, Best Contemporary Album and Best Music Video in the Grammy Awards, among others.
He has become the richest rapper and the first to hit $1 billion in net worth.
He is also one of the best selling music artists with over 50 million albums sold worldwide.
Billboard and Rolling Stone named him one of the 100 Greatest Artists of All Time.
---
Interesting Facts about Jay-Z
Jay-Z has acted in movies including Fade to Black, State Property and Paper Soldiers (with Kevin Hart).
He married Beyonce and together, they're listed as the most powerful couple for Time magazine back in 2006. They were also named as top earning couple by Forbes.
Jay-Z supported Hillary Clinton back in the 2016 US presidential election.
---
What contributed to Jay-Z's wealth
His wealth is mainly attributed to his success in both music and business. He has sold many albums and singles worldwide and did many concerts. Apart from that, he also produced many of the top artists' songs.
Jay-Z's wealth further increased thanks to his huge stakes in brands, especially his 100% stake in Armand de Brignac.
As of 2020, he is estimated to be worth at least $1 billion.
Ref: Wikipedia, Celebrity Net Worth
---
Other Celebrities: