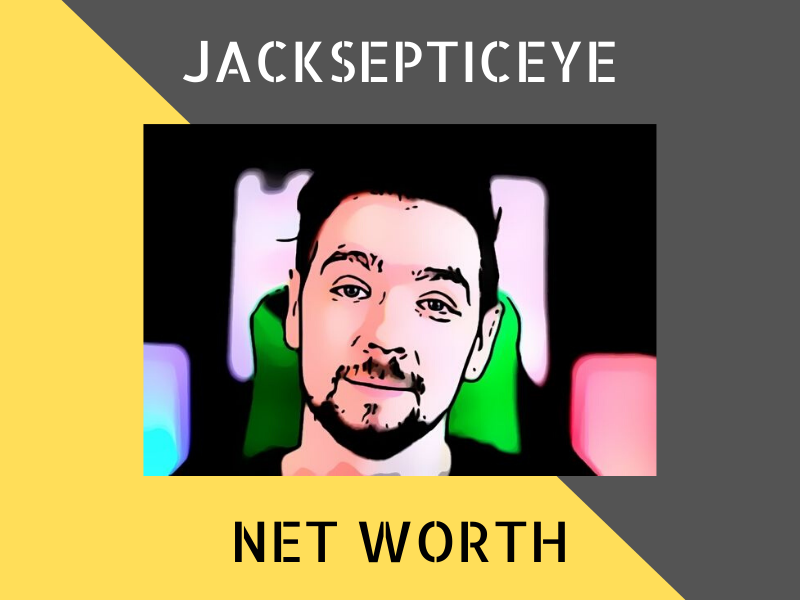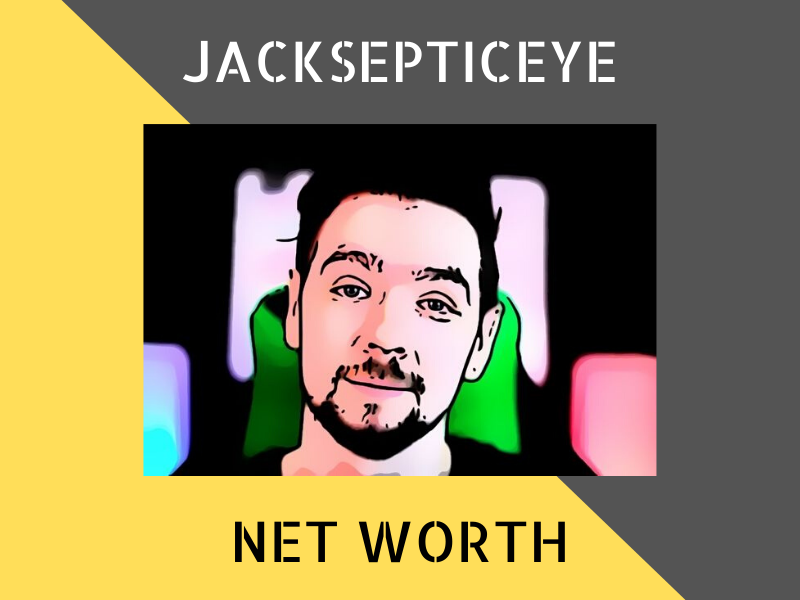 Overview
Jacksepticeye (Sean McLoughlin) is an Irish YouTuber and actor, and is best known for his Let's Play series and vlogs. He has received over 23.3 million subscribers on YouTube and is one of the most successful YouTubers.
As of 2020, Jacksepticeye's net worth is an estimated $16 million.
---
Jacksepticeye's Net Worth
| | |
| --- | --- |
| NET WORTH: | $16 MILLION |
| AGE: | 30 |
| DATE OF BIRTH: | 7 FEBRUARY 1990 |
| NATIONALITY: | IRISH |
| PROFESSION: | YOUTUBER, ACTOR |
| SOURCE OF WEALTH: | YOUTUBE, MOVIES |
---
Early Life
Sean McLoughlin was born on the 7th of February 1990 and was raised in Athlone, Ireland. He was given the nickname Jacksepticeye there. He was also a drummer in college, in the band named Raised to the Ground.
McLoughlin has since shifted to England and is currently seeing Dutch YouTuber Evelien / GirlGamerGab / Gab Smolders.
---
Career
Jacksepticeye started his YouTube career in 2012. He joined in 2007 but only started uploading in 2012. His name Jacksepticeye was inspired by two things. Firstly, Jack is a popular Irish nickname for Sean (his real name). He also had an infected eye for awhile and was called Jack Septic Eye.
McLoughlin started to gain popularity after the famous PewDiePie mentioned him in the video. He gained from 2,500 to 15,000 subscribers in just four days.
Jacksepticeye continued to gain popularity and in 2014, he already had 800,000 subscribers and it went up to 3.2 million the next year. In 2016, he was signed under PewDiePie's network named Revelmode.
McLoughlin was initially in the YouTube Red show Scare PewDiePie but the season was cancelled due to some anti-semitic controversy with PewDiePie. The Revelmode network was later shut down by Disney due to the controversy.
In 2017, McLoughlin was featured on D|XP, a TV program block on Disney XD. The title of the series was Polaris: Player Select. Jacksepticeye continue to get more jobs, including hosting the Level Up! games panel at the D23 Expo and becoming a playable character in The Escapists 2.
In 2018, he had to produce exclusive content for the streaming platform Twitch, which was part of his deal with Disney. He also had his own US tour.
Later that year, he uploaded a video of him playing Deadpool with Ryan Reynolds.
In 2019, Jacksepticeye signed with WME, a private company for talent and media agencies.
---
Highlights
Here are some of the highlights of his career.
He has established himself as one of the top Youtubers in the world.
Jacksepticeye has 23.3 million subscribers as of 29 February 2020.
His channel has over 12 billion views in total from all his videos.
---
Interesting Facts
Sean McLoughlin once criticized YouTube for changing algorithms and policies.
He did a course in hotel management and got a degree. He almost worked in the hotel industry before his YouTube career took off.
McLoughlin has done tours in the US and in Europe including Ready Player 3 and How Did We Get Here?.
---
What contributed to Jacksepticeye's wealth
Jacksepticeye's wealth can be attributed to his success on YouTube. He probably makes a lot from ads each day. According to Social Blade, his estimated monthly earnings range from $37k to about $600k in February 2020.
He also earned from his deals with Disney and other platforms.
As of 2020, he is estimated to have a net worth of $16 million.
Ref: Wikipedia, Celebrity Net Worth
---
Other Celebrities: