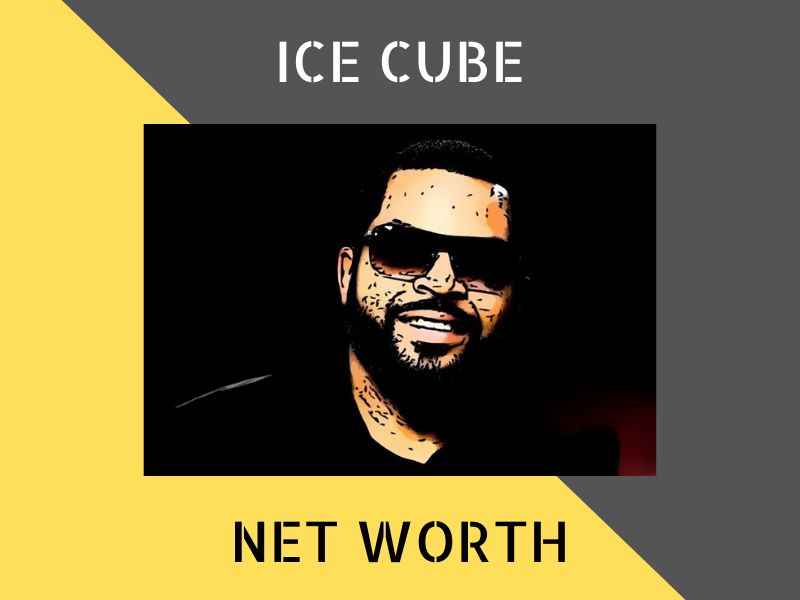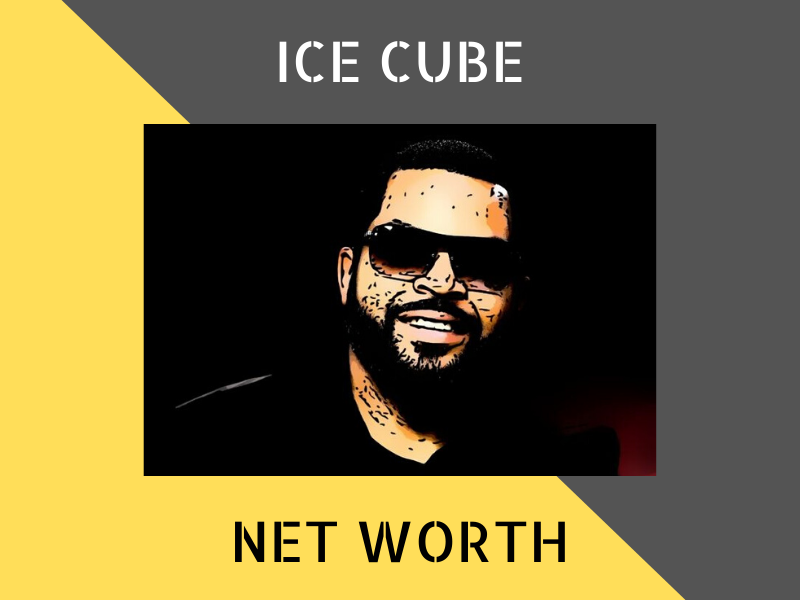 Overview
Ice Cube (O'Shea Jackson) is an American rapper, actor, producer, director and writer. He was best known for being in N.W.A. with Dr. Dre and Eazy E but is now more popular for his movies.
As of 2020, Ice Cube is estimated to have a net worth of $160 million.
---
Ice Cube's Net Worth
| | |
| --- | --- |
| NET WORTH: | $160 MILLION |
| AGE: | 51 |
| DATE OF BIRTH: | 15 JUNE 1969 |
| NATIONALITY: | AMERICAN |
| PROFESSION: | ACTOR, RAPPER, PRODUCER, DIRECTOR, RAPPER |
| SOURCE OF WEALTH: | MUSIC, MOVIES |
---
Early Life
O'Shea Jackson was born in Baldwin Hills, South Central LA on the 15th of June 1969. His mother was a hospital clerk and custodian while his father was a groundskeeper at UCLA and a machinist.
He grew up on Van Wick Street in LA. Jackson became interested in hip-hop music from an early age. He made his first rap song in the 9th grade after he was challenged by his friend.
The name Ice Cube apparently came from his older brother. Jackson said "He threatened to slam me into a freezer and pull me out when I was an ice cube. I just started using that name, and it just caught on".
Jackson schooled at the William Howard Taft High School in California. He also attended the Phoenix Institute of Technology in 1987, and completed the diploma within a year.
---
Career
Jackson's career began very early. When he was 16, he already sold a song to Eazy-E. He initially formed a group with Sir Jinx called the C.I.A. and usually performed at Dr. Dre's parties. Ice Cube also released the single My Posse produced by Dr. Dre.
N.W.A.
Ice Cube then joined Easy-E and Dr. Dre to form the group N.W.A. The rhymes in the landmark album Straight Outta Compton was written by Ice Cube. He however had a fallout with the group manager as he was apparently underpaid. Ice Cube then left the group.
Solo career
Since then, he went solo and released his debut solo album titled AmeriKKKa's Most Wanted. The album became a huge hit but was later filled with controversy.
He continued to release his second album Death Certificate in 1991 and later his third album The Predator in 1992. Ice Cube reunited with Dr. Dre in 1994 when they released the duet Natural Born Killaz. He continued to make music and released his fifth album titled War & Peace Vol. 1 (The War Disc) in 1998.
In the year 2000, he also joined the Up in Smoke Tour with Dr. Dre, Eminem and Snoop Dogg. Cube's seventh album was then released in 2006, titled Laugh Now, Cry Later on his own record label. It debuted at no. 4 on the Billboard charts and featured artists like Lil Jon.
Since then, he has continued to make music, released albums and collaborated with many artists including with the late Tupac, David Bowie, Korn, Redfoo and 2 Chainz.
Movie and television career
Apart from music, Ice Cube is also active on screen. He debuted in 1991 in the movie Boyz n the Hood (with Cuba Gooding Jr and Laurence Fishburne). Ice Cube continued to act in movies like The Glass Shield, Trespass, Friday, Next Friday, Friday After Next and Dangerous Ground.
Cube also made his directorial debut in 1998 in the movie The Players Club (with Jamie Foxx) and in 1999, acted in Three Kings alongside George Clooney and Mark Wahlberg. His movie streak continued with Barbershop 2: Back in Business, Torque, XXX: State of the Union (with Samuel L. Jackson) and Are We There Yet?.
He also acted in both Ride Along and Ride Along 2, with Kevin Hart and Ken Jeong. Ice Cube also had roles in the movies 21 Jump Street and 22 Jump Street, with Channing Tatum and Jonah Hill.
Other work
He also had other ventures like his clothing line called Solo by Cube. Apart from that, he announced Big3 which is a 3-on-3 concept pro basketball league and consists of former NBA players.
---
Highlights
Here are some of the highlights of his career.
He has received several nominations during his career, and has won some of them including the 2002 MECCA Movie Award: Acting Award and Blockbuster Entertainment Award for Favorite Action Team.
Ice Cube was also inducted into the Hollywood Walk of Fame in 2017.
---
Interesting Facts
Ice Cube was thinking of going into the architecture industry if rapping wasn't going to work out.
He managed to reconcile with his former N.W.A. member Eazy-E before the latter's death. The movie Straight Outta Compton was made to show N.W.A.'s history.
---
What contributed to Ice Cube's wealth
Ice Cube's wealth can be attributed to both his music and movie successes. He has released many albums over the years and has starred in many commercially successful movies. Cube also owns a record label.
As of 2020, he is estimated to have a net worth of $160 million.
Ref: Wikipedia, Celebrity Net Worth
---
Other Celebrities: