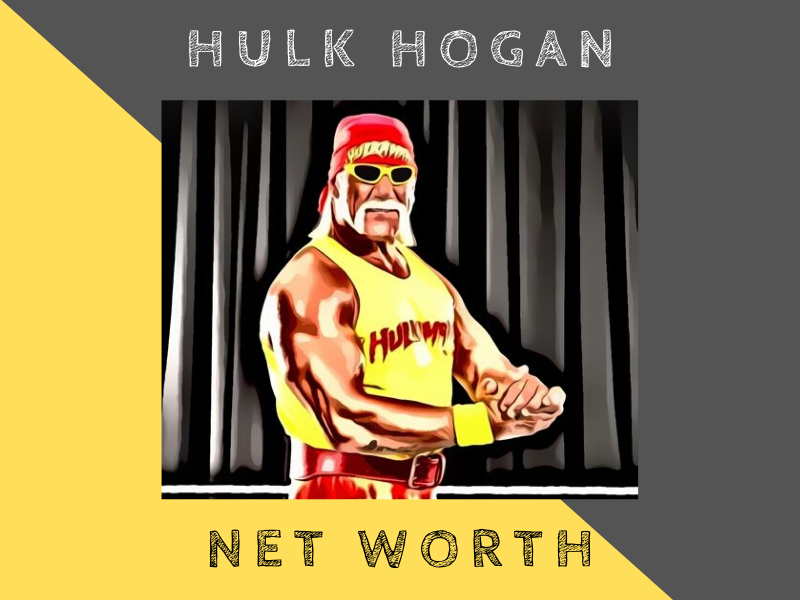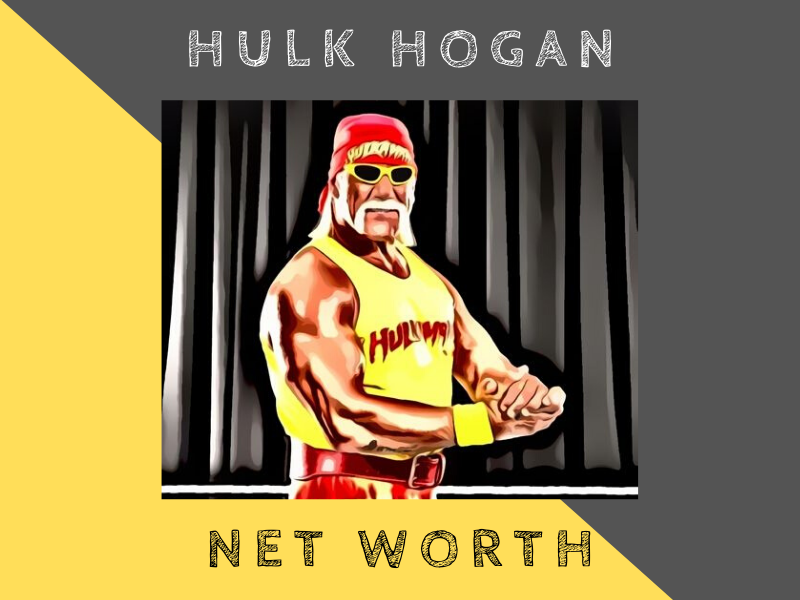 Overview
Hulk Hogan is a wrestling icon who is now retired and is easily the most popular wrestler back in the 80s.
He has also involved himself with acting, television, business and music.
As of 2020, Hulk Hogan is estimated to have a net worth of $25 million.
---
Hulk Hogan's Net Worth
| | |
| --- | --- |
| NET WORTH: | $25 MILLION |
| AGE: | 67 |
| DATE OF BIRTH: | 11 AUGUST 1953 |
| NATIONALITY: | AMERICAN |
| PROFESSION: | WRESTLER, ACTOR, TV PERSONALITY, ENTREPRENEUR, MUSICIAN |
| SOURCE OF WEALTH: | ACTING, WRESTLING, BUSINESS, TELEVISION, LAW SUIT |
---
Early Life
Hulk Hogan was born as Terry Eugene Bollea on the 11th of August 1953, in Augusta, Georgia. His father Pietro Bollea was a foreman and his mother Ruth V. was a dance teacher and homemaker.
Hulk Hogan is of Italian, French, Panamian and Scottish descent. When he was only 1 year plus, his family moved to Florida. He was initially a pitcher in Little League Baseball but was injured and his baseball career ended.
At 16, Hogan was already watching wrestling and Dusty Rhodes was his idol. Before wrestling, he was a musician as well, spending a decade on fretless bass guitar in a few rock bands in Florida.
He studied at the Hillsborough Community College and the University of South Florida.
Hogan dropped out of university and formed a band Ruckus with fellow musicians. The band found popularity in Tampa Bay.
He also worked out at Hector's Gym during the time. Some wrestlers in the Florida region visited the bar where he was performing, including Gerald and Jack Brisco. The pair then asked a wrestling trainer who worked with CWF to make Hogan a trainee.
In 1976, Hogan eventually agreed to try out wrestling. Graham, the son of CWF promoter, refused to put Hogan in the ring due to high school squabbles. However, he eventually gave in and Hogan started his wrestling career.
---
Career
In 1977, Hulk Hogan began his wrestling career and in 1983, he became a worldwide star after joining the WWF. His all-American persona really helped him to boost his image.
During his initial stint with WWF, he won many championships including the WWF Championship five times and Royal Rumble matches consecutively.
He left WWF in 1994 to join WCW, and won more championships including the WCW World Heavyweight Championship 6 times. Hogan then adopted a villainous persona and led the New World Order group.
Hogan was also involved in other wrestling shows including American Wrestling Association, TNA and the New Japan Pro-Wrestling.
He only returned to WWE in 2012 and even won the WWE Championship, but left again in 2013.
Apart from wrestling, Hulk Hogan had a career in acting as well. He starred in many movies and television shows including Rocky III, No Holds Barred and Thunder in Paradise. He also made appearances in shows like The A-Team, Walker, Texas Ranger and Gremlins 2.
Like other successful WWE wrestlers, Hogan also appeared in video games released by the company.
He also had his own music CD titled Hulk Rules and made cameos in music videos belonging to Dolly Parton among others.
Hogan was also no stranger to reality television. He hosted the American Gladiators in 2008 and his show Hulk Hogan's Celebrity Championship Wrestling.
---
Highlights
Below are just a few highlights of Hulk Hogan's career.
He has won so many different championships across different wrestling networks, including winning WWF / WWE World Heavyweight Championship 6 times, entering the WWE Hall of Fame twice and winning the WCW World Heavyweight Championship 6 times.
Hogan also won the award category of Favorite Male Athlete at the 1988 Kids' Choice Awards. He was also nominated in the Teen Choice Awards in 2006.
His song Hulk Rules managed to peak at no. 12 on the Billboard Top Kid Audio back in 1995.
Hogan was considered to be the most recognized wrestler worldwide back in the 80s.
He has been featured so many times on the Pro Wrestling Illustrated magazine throughout the years.
---
Interesting Facts on Hulk Hogan
Here are some interesting facts about Hogan.
When he was 12, he was already six feet tall and was pretty big in stature.
Back in 1977, Hogan wrestled under the name Super Destroyer. He also had different names throughout the years, including Sterling Golden, Terry Boulder and Hollywood Hogan.
Hogan received his name Hulk Hogan thanks to Vince McMahon Sr..
In 1983, he battled against The Iron Sheik and was the first who managed to get out of Sheik's finishing move "camel clutch". He won his first WWF title that day.
Hogan was the first to win the International Wrestling Grand Prix Heavyweight Tournament in Japan.
He has granted over 200 wishes under the Make-A-Wish Foundation, but the record of over 500 is still held by John Cena.
Hogan managed to win a lawsuit for 'violation of privacy' against Gawker Media, and was awarded over 100 million.
Hulk Hogan was the one who introduced Big Show to the vice president of WCW.
---
What contributed to Hogan's net worth
Hulk Hogan has had a very long and successful career since he started in the ring. His net worth can be attributed to many things, including his wrestling career, acting, television hosting and appearances, brand sponsorship and even his latest lawsuit winnings.
As of 2020, Hogan is estimated to be worth $25 million.
Source: Celebrity Net Worth, Wikipedia
---
Other Celebs: