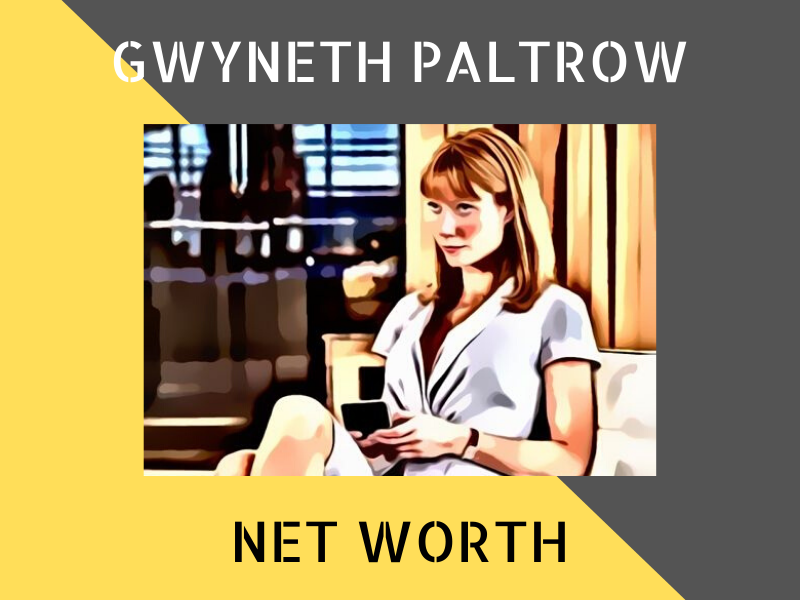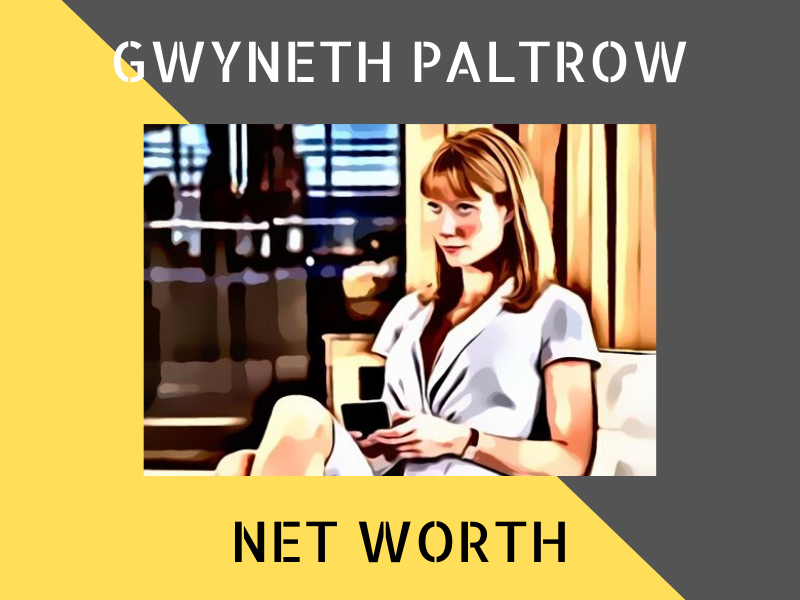 Overview
Gwyneth Paltrow is an American actress, singer, author and businesswoman. She has starred in many huge movies but she is best known as Pepper Potts in the Marvel Cinematic Universe.
As of 2020, Gwyneth Paltrow has an estimated net worth of $100 million.
---
Gwyneth Paltrow's Net Worth
| | |
| --- | --- |
| NET WORTH: | $100 MILLION |
| AGE: | 48 |
| DATE OF BIRTH: | 27 SEPTEMBER 1972 |
| NATIONALITY: | AMERICAN |
| PROFESSION: | ACTRESS, ENTREPRENEUR, SINGER, WRITER |
| SOURCE OF WEALTH: | MOVIES, TELEVISION, WEBSITE |
---
Early Life
Gwyneth Paltrow was born in LA on the 27th of September 1972. Her mother Blythe was an actress and her father Bruce was a film producer / director. Her brother is also a director and screenwriter.
She apparently celebrated both Jewish and Christian holidays. Gwyneth is of many ancestries including German, Irish and English. The founder of WeWork, Adam Neumann, is the spouse of her cousin. Stephen Spielberg is her godfather.
As a kid, Gwyneth was raised in Santa Monica and schooled at Crossroads School, before joining Spence School in NYC. She also studied anthropology at the University of California before dropping out to pursue acting.
---
Career
Gwyneth Paltrow debuted in the TV film High, directed by her own father. She proceeded to act in more movies including Shout (with John Travolta), Hook (with Robin Williams), Cruel Doubt, Deadly Relations, Flesh and Bone, Se7en (with Brad Pitt, Kevin Spacey and Morgan Freeman) and Moonlight and Valentino.
Stardom
In 1996, she acted in the film Emma based on the novel by Jane Austen. In 1998, her film stardom began as she acted in many big films including Sliding Doors, Great Expectations (with Ethan Hawke and Robert De Niro), Hush, A Perfect Murder (with Michael Douglas) and Shakespeare in Love. Gwyneth won many awards for those movies, including Academy Award for Best Actress and Golden Globe Award for Best Actress.
She continued to act in many big movies including The Talented Mr. Ripley (with Matt Damon, Cate Blanchett and Jude Law), Duets, Bounce (with Ben Affleck), Shallow Hal (with Jack Black), The Royal Tenenbaums (with Gene Hackman and Ben Stiller) and Austin Powers in Goldmember (with Mike Myers).
Gwyneth Paltrow continued to get more roles although they weren't as prominent as the ones she acted in that landed her many awards. She acted in movies like Possession (with Aaron Eckhart), View from the Top (with Mark Ruffalo), Sylvia (with Daniel Craig), Sky Captain and the World of Tomorrow (with Jude Law and Angelina Jolie), Proof (with Anthony Hopkins), Running with Scissors and The Good Night (with Penelope Cruz, Martin Freeman, Simon Pegg and Danny DeVito).
Marvel breakthrough
Paltrow's commercial success began again when she was cast as Pepper Potts in Iron Man with Robert Downey Jr and Jon Favreau in 2008. It was her highest grossing movie until The Avengers in 2012.
She reprised her role as Potts in the Iron Man sequels, Spider-Man: Homecoming and the Avengers' movies including Avengers: Endgame. The latter became the highest grossing movie of all time.
During the time with Marvel, she acted with many other stars including Chris Hemsworth, Robert Downey Jr, Karen Gillan, Chris Evans, Mark Ruffalo, Jeremy Renner, Tom Hiddleston, Scarlett Johansson, Paul Bettany, Cobie Smulders, Tom Holland, Samuel L. Jackson, Paul Rudd, Brie Larson, Don Cheadle, Josh Brolin, Bradley Cooper, Elizabeth Olsen, Chris Pratt, Chadwick Boseman, Zoe Saldana, Anthony Mackie, Sebastian Stan, Dave Bautista, Vin Diesel and Benedict Cumberbatch.
Apart from Marvel, Paltrow also acted in many other movies during the time including Two Lovers (with Joaquin Phoenix), Country Strong, Contagion (with Laurence Fishburne, Marion Cotillard, Kate Winslet, Matt Damon and Jude Law), Thanks for Sharing, Mortdecai (with Johnny Depp) and The Politician.
Apart from movies, Gwyneth Paltrow is known for her acting in TV show Glee as well. She starred as Holly Holliday and has showcased many songs including CeeLo's Forget You, Rihanna's Umbrella, Singin' In the Rain and Nowadays. She even won Outstanding Guest Actress in a Comedy Series in the Primetime Emmy Awards.
Other work
Gwyneth also has many other works, including activism, audiobooks, fashion, food shows and even Goop, her web-based company.
---
Highlights
Here are some of the highlights of her career.
She has been nominated for many awards, including Academy Awards, BAFTA Awards, Emmy Awards, Golden Globe Awards and Grammy Awards.
Paltrow has won some of the awards including Best Actress in the Academy Awards for Shakespeare in Love (1998) and Outstanding Guest Actress in a Comedy Series by the Emmy Awards for Glee (2011).
Her movies have grossed over $8.8 billion worldwide.
Her website Goop is pretty successful and contributes to her income even when she's not acting.
---
Interesting Facts about Gwyneth
She was once in a relationship with Brad Pitt, and her father was also devastated when she broke up with Brad.
Paltrow launched the website Goop in 2008 and it started with lifestyle newsletters. It has since expanded and also sells products online. The name Goop came from her initials.
Iron Man helped her career resurgence as she had a few years of underwhelming film releases.
She was initially reluctant to play as Pepper Potts but after seeing the comics, she signed up for the role.
---
What contributed to Gwyneth Paltrow's wealth
Gwyneth Paltrow's wealth is attributed to her success on television and in movies. She has acted in many commercially successful films, including those in the Marvel Cinematic Universe.
Her net worth is also attributed to the fact that she owns the company Goop which was valued at over $250 million recently; apart from having plenty of brand sponsors.
As of 2020, Paltrow's wealth is estimated to be in the $100 million ballpark.
Ref: Wikipedia, Celebrity Net Worth
---
Other Celebrities: