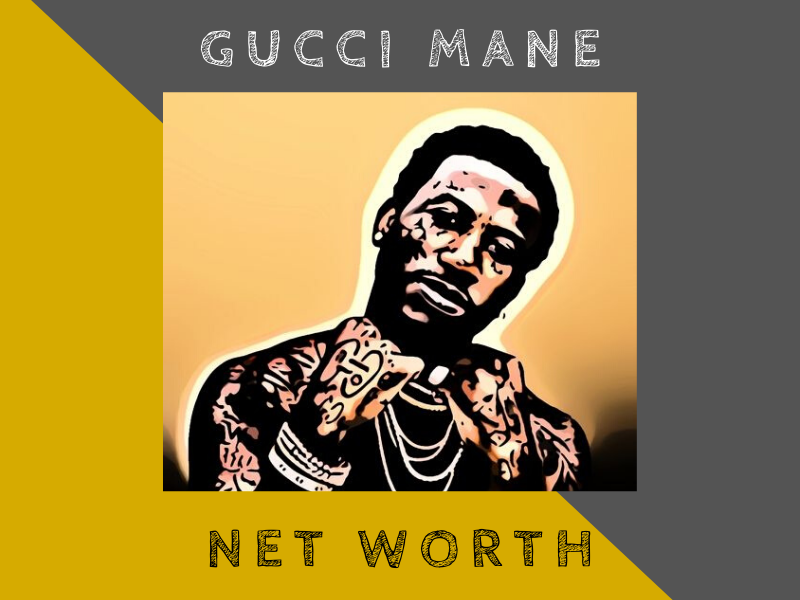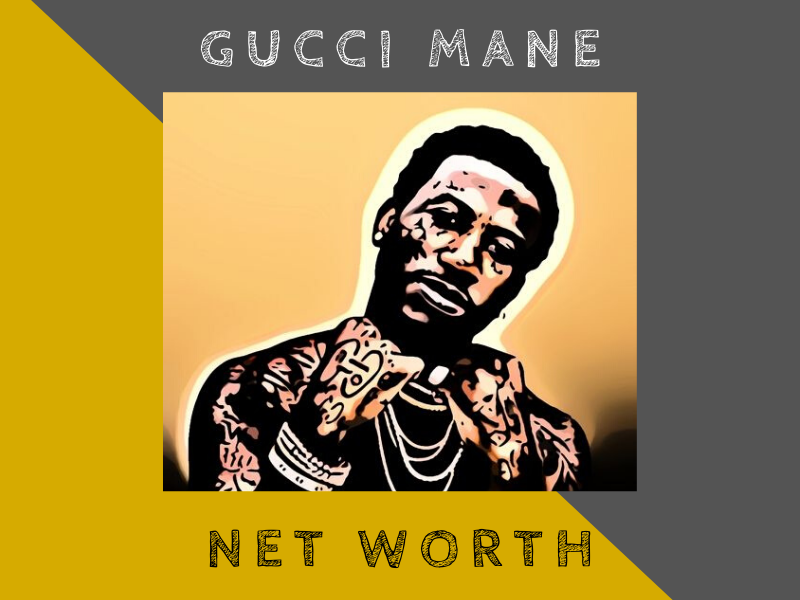 Overview
Gucci Mane, also known as Radric Delantic Davis, is an American rapper and entrepreneur who founded 1017 Records.
He is known for making trap music popular alongside Young Jeezy and T.I. Between 2000 and the 2010s, Gucci Mane was one of the pioneers of hip hop and trap music.
As one of the most popular rappers in the history of America, his net worth is $12 million as of 2020.
---
Summary
| | |
| --- | --- |
| NET WORTH: | $12 MILLION |
| AGE: | 39 |
| DATE OF BIRTH: | 12 FEBRUARY, 1980 |
| NATIONALITY: | AMERICAN |
| PROFESSION: | RAPPER |
| SOURCE OF WEALTH: | MUSIC |
---
Early Life
On the 12th of February, 1980, Gucci Mane was born in Bessemer, Alabama, to his father, a former U.S serviceman and his mother, a teacher.
Gucci Mane's father, Ralph Everett Dudley, was also a power plant worker, and his mother, Vicky Jean Davis, was also a social worker.
Meanwhile, his paternal grandfather was James Dudley Sr., a military official who served for twelve years, and his maternal grandfather was Walter Lee Davis who fought in World War II.
With the amazing military background that this family comes from, Gucci Mane's father served in the military as well and was stationed for two years in Korea.
As a child, the rapper loved writing poetry, and then he began rapping at age 14.
---
Career
Prior to his music career, Gucci Mane was a drug dealer, being arrested in 2001 for having cocaine in his possession.
Immediately after his release, he started to get more serious with his music. The rapper's career began when he released a mix-tape called "La Flare" which inspired his first album, La Flare with Str8 Drop Records.
His debut album Trap House was released in 2005, and it featured Young Jeezy with the single "Icy". There were controversies over the legal owner of this single, and this caused bad blood between the two rappers. The album, Trap House was on the Billboard R&B charts.
In 2007, Gucci Mane released a commercial album Back to the Trap House with the remix of his single "Freaky Gurl", and it featured Lil' Kim and Ludacris.
Bird Money and Writing on the Wall was a successful mixtape that signed the rapper to Warner Bros. Records.
In the consequent years to 2009, he released The State vs. Radric Davis and started to feature in other people's songs like "Boom Boom Pow" by Black Eyed Peas and "Obsessed" by Mariah Carey.
He was in prison from 2014- 2016, so his career was on a break. It was in 2007 that he founded 1017 Records working with Chris Brown, Drake, Selena Gomez, Mariah Carey, and Lil Wayne. 
Gucci Mane was said to have influenced younger rappers like 21 Savage, Young Thug, Lil Yachty, Migos, and some others.
In 2019, Gucci Mane formed a group called Gucci Gang which also includes Lil Pump and Smokerpurpp. They performed at Coachella 2019 and are currently working on a project together.
---
Highlights
Music
Trap House (2005)
Hard to Kill (2006)
Trap-A-Thon (2007)
Back to the Trap House (2007)
Murder Was the Case (2009)
The State vs Radric Davis (2009)
The Appeal: Georgia's Most Wanted (2010)
The Return of Mr. Zone 6 (2011)
Everybody Looking (2016)
The Return of East Atlanta Santa (2016)
Mr. Davis (2017)
El Gato: The Human Glacier (2017)
Evil Genius (2018)
Awards
MTV Music Video Awards for Best Pop Video ("Down" X Fifth Harmony) – 2017
Nominations
BET Awards for Coca-Cola Viewers' Choice Award ("Black Beatles" X Rae Sremmurd)) – 2017
BET Awards for Best Collaboration ("Party" X Chris Brown X Usher)
BET Hip Hop Awards for Best Collabo, Duo or Group ("Black Beatles X Rae Sremmurd) – 2017
BET Hip Hop Awards for Sweet 16: Best Featured Verse ("Black Beatles X Rae Sremmurd) – 2017
BET Hip Hop Awards for Best Mixtape ("Droptopwop") – 2017
Grammy Awards for Best R&B Performance ("Exactly How I Feel" X Lizzo) – 2020
---
Interesting Facts on Gucci Mane
Gucci Mane wrote an autobiography in 2017 called The Autobiography of Gucci Mane. In this book, he revealed so many things about himself.
Gucci Mane had an acting career in 2012 when he featured in the movies Birds of a Feather and Spring Breakers with actors Vanessa Hudgens, Selena Gomez, James Franco, and Ashley Benson.
The rapper is a brand ambassador for the Italian fashion brand, Gucci for the 'Gucci Cruise 2020 campaign'. The fashion brand didn't want to associate itself with the rapper in previous years because of his criminal records, but the narrative changed.
In 2005, Gucci Mane took a pistol and shot Pockie Lot, one of the persons that Young Jeezy sent to rob him at a stripper's home. Mane turned himself in to the police and admitted that it was self-defense. There were no charges against him.
Gucci Mane has had controversies with some other rappers apart from Young Jeezy.
---
What contributed to Gucci Mane's wealth
Despite his conflicts, Gucci Mane remains a talented rapper who strives hard to make his career successful.
Some people say marriage changed him; others say it is his good heart.
With a net worth of $12 million, he is working on a project together with other Gucci Gang members. His wealth is mostly attributed to his music career and possibly some brand endorsements.
Source: Wikipedia, Celebrity Net Worth
---
Other Celebs: