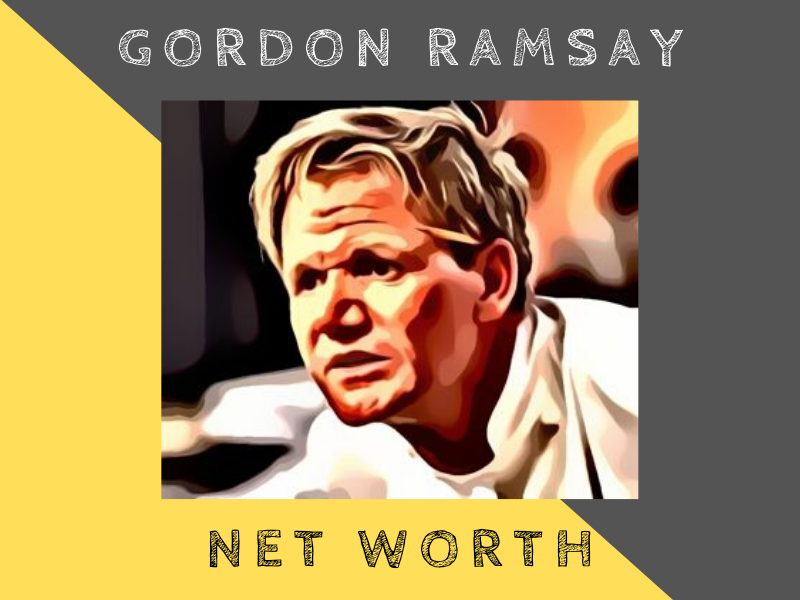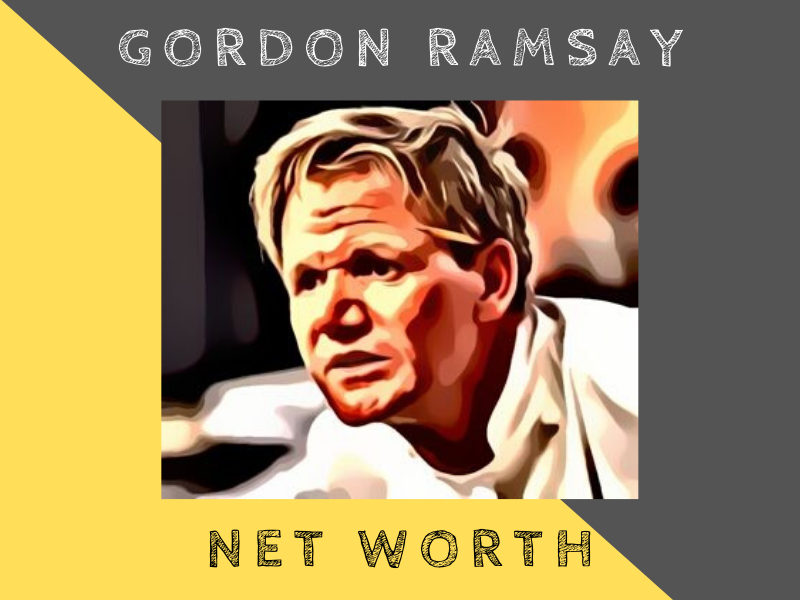 Overview
Gordon Ramsay's career is extremely impressive, and his skills are beyond what we see on television.
He is a professional restaurateur, chef, television personality, writer and food critic. As known popularly, Ramsay's restaurants have received 16 Michelin stars, and he has featured these restaurants on many of his shows.
Gordon Ramsay's net worth is an outstanding $220 million, and it is no wonder why he is very strict, blunt and notorious when commenting on food that contestants prepare during a cooking contest.
---
Gordon Ramsay Net Worth
| | |
| --- | --- |
| NET WORTH: | $220 MILLION |
| AGE: | 54 |
| DATE OF BIRTH: | 8 NOVEMBER 1966 |
| NATIONALITY: | BRITISH |
| PROFESSION: | PROFESSIONAL CHEF, TV PERSONALITY |
| SOURCE OF WEALTH: | TELEVISION, FOOD |
---
Early Life
On the 8th of November, 1966, Gordon Ramsay was born to Gordon James Ramsay and Helen Cosgrove in Johnstone, Renfrewshire, Scotland.
His father was a swimming pool manager, shopkeeper, and welder at different intervals, while his mother was a nurse.
Gordon Ramsay has revealed that his childhood wasn't so rosy because his father was a violent alcoholic who also failed at providing the family's necessities.
This led the family to roam from one location to another. Finally, the family settled in the Bishopton area of Stratford-upon-Avon, England, and when Ramsay was 16 years old, he moved out of the house.
He moved to a flat located in Banbury.
---
Career
Gordon Ramsay began his culinary career when he started to work at the Wroxton House Hotel back in the 1980s. He also worked at Wickham Arms and soon moved to London to work with various other restaurants.
Gordon worked for Marco Pierre White at Harvey's, and he stayed for almost three years. Gordon Ramsay decided that he'll study French Cuisine, and soon after, he started to work for Albert Roux in Mayfair.
Ramsay stayed in France for three years and was able to get a hold of the techniques for preparing French cuisine. Guy Savoy was his mentor during this period. At some point in time, Ramsay worked for a personal chef in a private yacht called Idlewild, Bermuda.
When Gordon Ramsay arrived at London in 1993, he was offered a position for head chef and a 10% share in the Rossmore. He was head chef under the chef-patron Pierre Koffmann.
Already knowing how skilled he was, he decided to station restaurants in various parts of the world—Tokyo, Ireland, New York City, and others during a fifteen-year period.
Ramsay featured on Faking It in 2001 and taught Ed Delvin some of the culinary skills. Also, in 2010, he produced MasterChef US and began the television series, Ramsay's Best Restaurant.
The professional chef has also written a total of 21 books and is a contributor to The Times Saturday Magazine.
His net worth is estimated to be a stunning $220 million.
---
Highlights
Here are some of the highlights of Gordon Ramsay's career.
He has starred in so many television programs and made a ton of money from them. Here are just a few of them:
Gordon Ramsay has also published many books and opened many restaurants worldwide.
---
Interesting Facts About Gordon Ramsay
Gordon Ramsay owns a total of 43 restaurants in London, France, Italy, Ireland, Canada, the U.S.A, Tokyo, Qatar, Australia, Hong Kong, Japan, United Arab Emirates, and Singapore.
He wrote an autobiography called Humble Pie, where he narrates his childhood experiences and his father's failures.
He believes that the pressure put on young chefs is more than before, based on marketing and social skills, personality, cooking, and serving.
Gordon Ramsay trains his chefs to be unique from others, and before he can employ new chefs, he uses a blindfold method whenever they come to apply for a position. Next, they sit on the chef's table and try to identify what they taste, and if they can't successfully identify it, they don't get to be a chef at his kitchen.
Gordon Ramsay has featured in The Simpsons for a single episode. The series features animated versions of popular people to create some sort of humor for the audience.
Despite his temperamental nature, Ramsay has been more understandable towards child contestants in MasterChef Junior.
---
What contributed to Gordon Ramsay's net worth
Gordon Ramsay is seen as a perfect chef, and he thinks cooking is like football (which he loves very much). He feels that cooking is a passion, and because he has become good at it, it's a dream job.
For every episode that he features, he charges around six figures, and that is approximately $40 million annually.
Ramsay's additional income is from his numerous restaurants around the world, so that sums up his estimated total net worth of $220 million.
Source: Wikipedia, Celebrity Net Worth
---
Other Celebrities: