Flower of Evil episode 11 ended with Hyun-soo and Ji-won meeting Detective Jae-sub outside the house.
Hyun-soo finally decides to surrender to the police after having his cover blown but things may change in the next episode.
Here's the preview for episode 12 of Flower of Evil.
Apparently the episode won't be aired this week due to the situation in South Korea.
Episode 12 Preview
You can watch the preview of episode 12 at the end of episode 11, or by using the YouTube link below (not my channel).
In the preview, we first see Jae-sub interrogating Hyun-soo about the murder in 2002, possibly in the latter's house as Ji-won watches.
Ji-won also tells her mother that her husband can't pick up Eun-ha from the kindergarten.
Her police team (with the captain) also seems to be watching someone in the interrogation room, possibly Hyun-soo or someone else involved in this.
Ji-won is also seen crying as she hugs Hyun-soo, saying she resents Hae-soo and wanted to ask her why she didn't come clean with the 2002 murder — but ultimately didn't.
Hae-soo then goes to the police station to do what she promised to do, perhaps to confess about the murder.
The police force also gets news about a body being found in the forest with a missing thumbnail. Meanwhile, Mi-ja (Hee-sung's mother) is seen asking her maid how much she knows about the whole fiasco.
The preview ends with Ji-won putting handcuffs on Hyun-soo and says they (the police) will make sure he won't get punished for something he didn't do.
Thoughts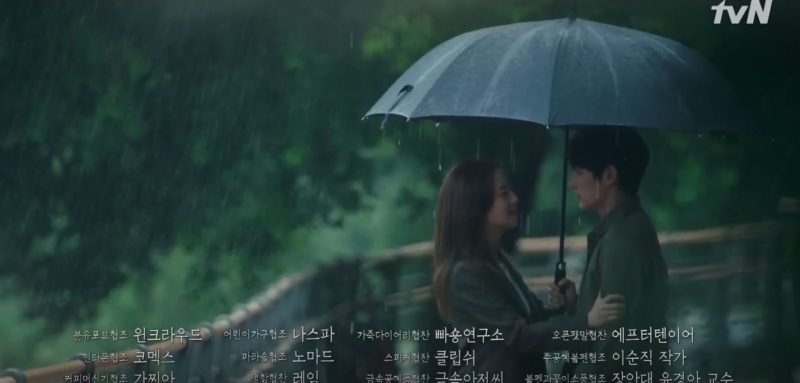 We finally see in episode 11 that Hee-sung seems to be the accomplice but we don't know what happened in the past yet. Why was he in a comatose? What made him a psychopath?
His father may also be involved in it or maybe he's just covering up for him.
In the next episode, Hyun-soo will probably try to protect his sister and conceal the truth about the murder. However, his sister will also attempt to confess as she's seen at the police station.
There seems to be another murder in episode 12 as well and the body found seems to fit the modus operandi of Min-seok, implying the accomplice has started again.
The preview also seems to suggest that the maid will be gotten rid off if she knew the truth. It could also be shown just to throw us off our expectations.
In any case, we can't wait for episode 12.
---
Related articles:
Flower Of Evil Episode 13 Preview
'Was It Love?' Episode 16 (Ending) Recap