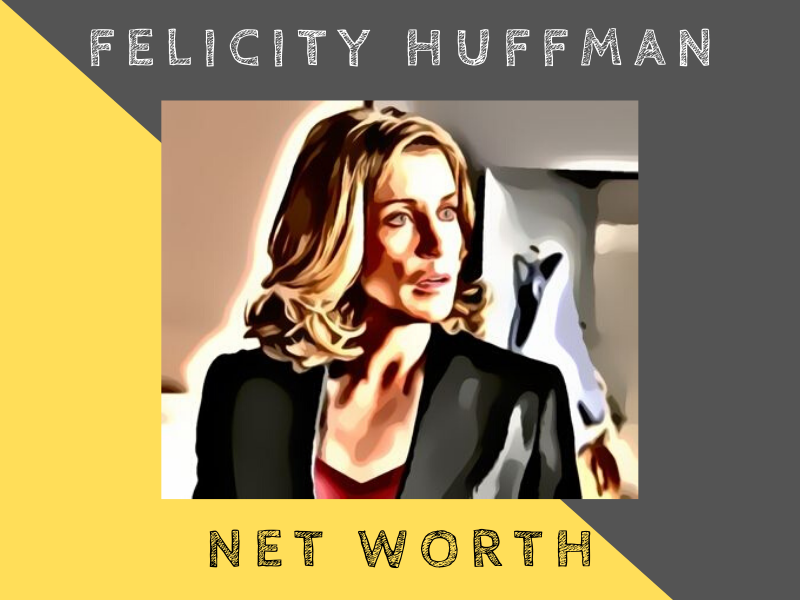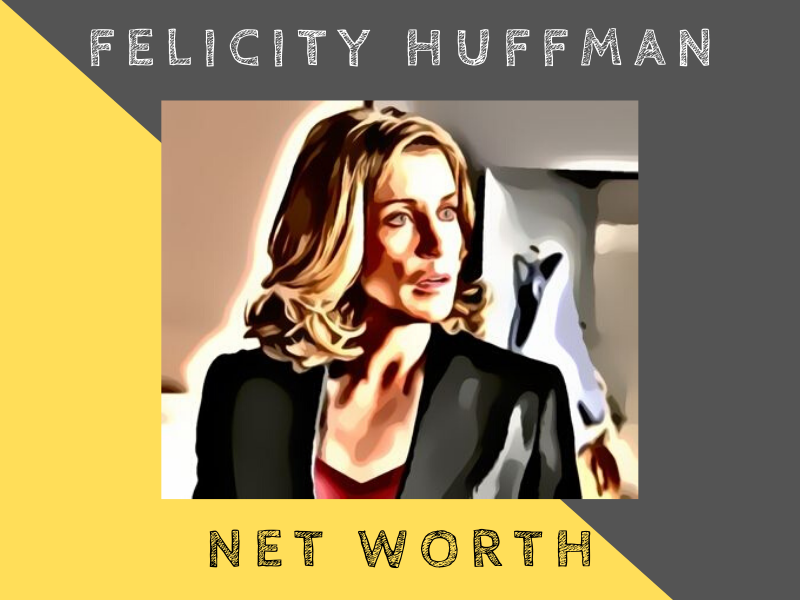 Overview
Felicity Huffman is an American actress and has received all kinds of awards for her acting including the Golden Globe Award. She is best known for her role in Desperate Housewives.
As of 2020, Felicity Huffman has an estimated net worth of $45 million.
---
Felicity Huffman Net Worth
| | |
| --- | --- |
| NET WORTH: | $45 MILLION |
| AGE: | 58 |
| DATE OF BIRTH: | 9 DECEMBER 1962 |
| NATIONALITY: | AMERICAN |
| PROFESSION: | ACTRESS |
| SOURCE OF WEALTH: | ACTING |
---
Early Life
Felicity Huffman was born on the 9th of December 1962 at Bedford, New York and she belonged to a wealthy family. Her father was a partner of Morgan Stanley.
Huffman's parents divorced when she was very young and she was raised by both of them. As a teenager, she discovered the identity of her biological father who was a family friend.
Felicity spent her youth in Snowmass, Colorada with her fellow siblings. Her great grandfather was Gershom, the founder of Peters Cartridge Company.
Another of her great grandfather was Frederick Ewing, also another prominent businessman. She has multiple ancestries, including German, Scots-Irish, English, Scottish, French-Canadian and Irish.
As a kid, she schooled at The Putney School, which was a private boarding school. She later attended Interlochen Arts Academy in Michigan.
Felicity also went to the New York University, Circle in the Square Theatre School and eventually to the Royal Academy of Dramatic Art in England.
---
Career
She debuted in 1982 when she worked as a rule on stage productions. She was into stage performance in her early career. Felicity's Broadway role came in 1988 when she performed in Speed the Plow.
Later in 1995, she own the Obie Award for her performance in The Cryptogram. In 1999, she was also in the premiere of Boston Marriage.
As for television roles, she debuted in 1988 with a minor role in Things Change.
From then on, she starred in many movies and dramas throughout the years. She acted in Quicksand: No Escape, Golden Years, Sports Night, Out of Order, Magnolia, Path to War and even in Christmas with the Kranks, among others.
During the time, she also guested in some shows like The X-Files and Law & Order.
Felicity's real popularity came when she landed the lead role in Desperate Housewives, alongside Marcia Cross, Eva Longoria and Teri Hatcher. Her role in the show also led to many awards including the Emmy Award and Screen Actors Guild Awards.
The series lasted for many years until it finally ended in 2012, after 8 seasons.
During her stint with Desperate Housewives, she also starred in other shows, including Transamerica which led to more awards. Felicity also acted in Georgia Rule and Phoebe in Wonderland. In 2010, she directed, wrote and acted in a film titled Lesster.
After her successful career with Desperate Housewives, she still had more acting roles. She appeared in American Crime as both an actor and an executive producer. She received critical acclaim for her performance in the show.
Felicity also acted in Netflix, namely in the shows When They See Us and in a comedy-drama titled Otherhood.
---
Highlights
Here are some of the highlights of Felicity Huffman's career.
She has been nominated for so many different awards throughout the years, including by the Academy Award, Screen Actors Guild Award, Critics Choice Movie Award, and Golden Globe Award, among others.
Felicity has also won some of these awards, including by the Golden Globe Award, Primetime Emmy Award and the Screen Actors Guild Awards.
Her role as Lynette Scavo on Desperate Housewives became one of the most well known characters on television.
---
Interesting Facts about Felicity
Felicity Huffman gained headlines after the 2019 college admissions bribery scandal, which included fellow star Lori Loughlin.
She considers herself as pro-choice and campaigned for NARAL on women's rights.
Huffman also co-authored a self-help book titled A Practical Handbook for the Boyfriend.
In 2012, she launched a website What The Flicka meant for women and mothers, but it has reportedly been brought down in 2019.
---
What contributed to Felicity Huffman's net worth
Felicity Huffman's net worth is mainly attributed to her successful career in acting, especially with Desperate Housewives. She was reportedly earning close to mid six figures per episode. She's also from a wealthy family.
As of 2020, she is estimated to have a net worth of $45 million.
Source: Wikipedia, Celebrity Net Worth
---
Other Celebrities: